Vegan Carrot Ginger Soup
This Vegan Carrot Ginger Soup recipe is really easy to make and super tasty.
I am obviously personally not a vegan, or vegetarian, as you can tell from many of my recipes on this blog.
But sometimes a vegan dish can be just what you need, without even realising it.
This is one of those simple dishes. If you like carrots, this vegan soup is a great dish as a starter or even as a main course.
Carrot Ginger Soup Coconut Milk?
Some recipes for vegan carrot soup include canned coconut milk. However, this recipe does not, as I like to keep the sweet taste of carrots in the soup. Sometimes I find the coconut can overpower that wonderful taste. In this recipe I just use some vegetable stock, normally from a vegetable OXO cube, to provide the liquid.
Adding the ginger just adds a little bit of something different to spice it up a little. But I do not use too much ginger, for the same reason.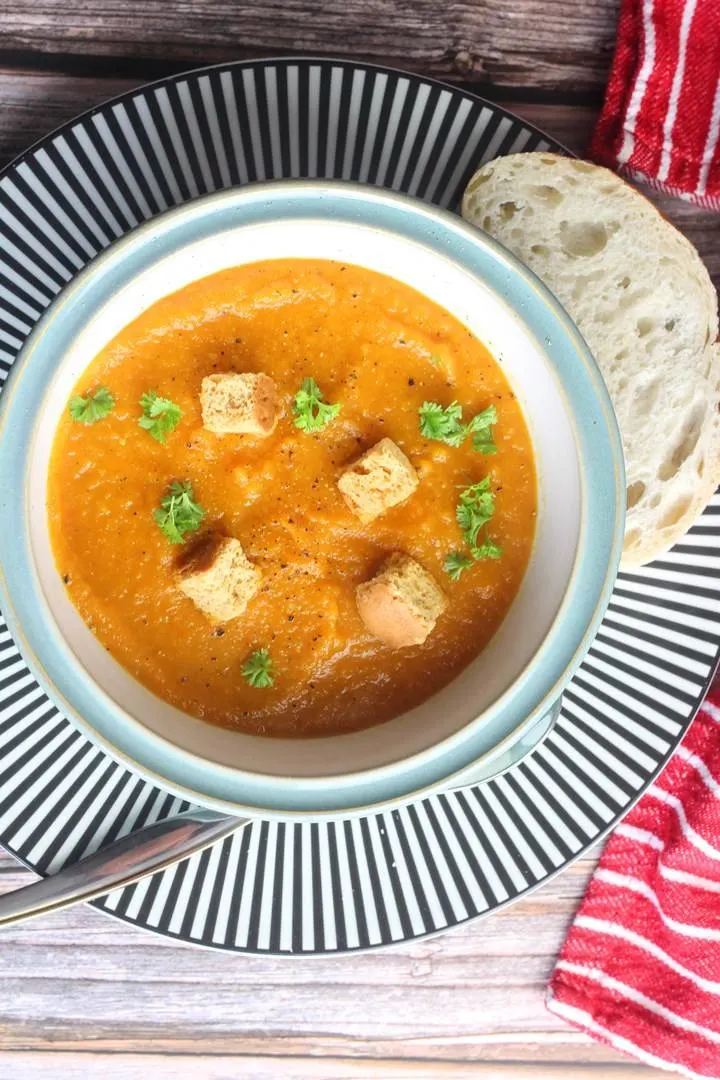 I find this easy soup dish tastes just great without too many other extra ingredients.
Other ways to eat carrots
I think carrots are sometimes a bit of an underrated vegetable, perhaps due to their commonality.
But we eat them quite regularly boiled as a vegetable with meals like ground beef and gravy, cooked in a stew, or baked with garlic in the oven and served with a roast chicken.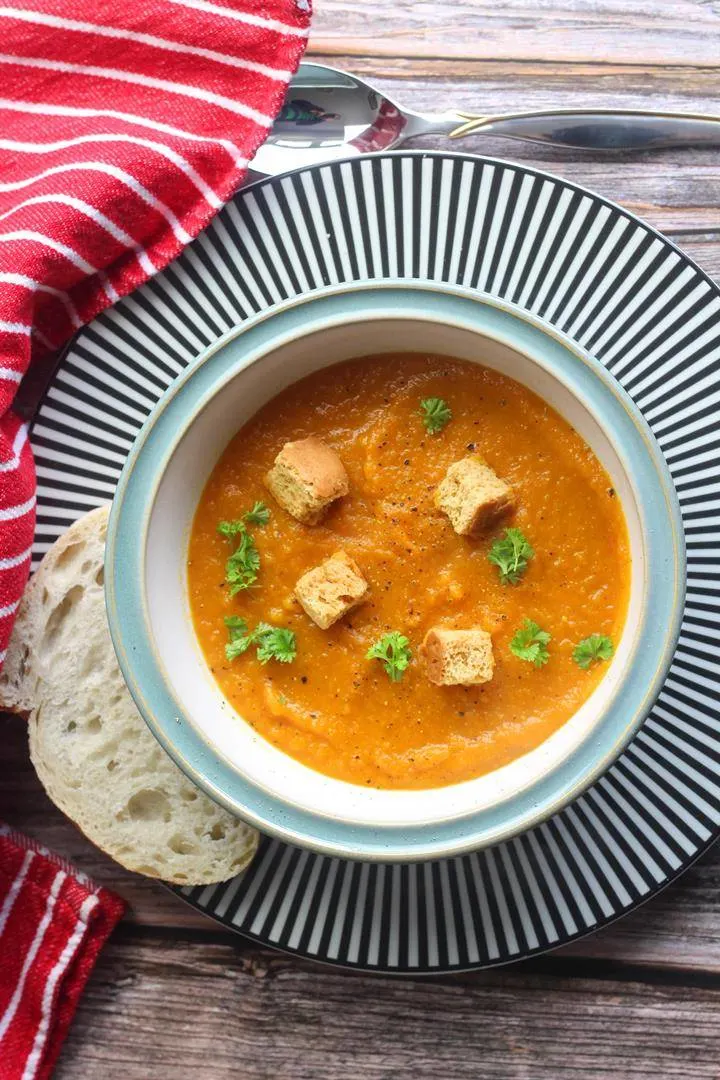 Carrots are also one of the few vegetables that you can eat uncooked as a quick snack, and they really are quite delicious. They are also a good healthy snack for kids and we will often take them peeled with us in an airtight box on road trips just because of that.
Another advantage is that you also do not need to keep them cool when travelling.
I hope you enjoy this tasty vegan carrot ginger soup. If you do, please let me know how you got on in the comments section below!
How to make vegan carrot ginger soup
Some more vegan recipes:
And some more easy soup recipes to try, which can also be vegan if you use vegetable stock: