Vegan Asparagus Soup
This easy and quick recipe gives you some delicious vegan asparagus soup, with the delicious sweet asparagus tips still in the soup. This is a great way to enjoy asparagus and can be eaten as a starter or main course or as a healthy snack at any time during the day.
But be aware, if you are making it as a starter, despite the low calories, it is quite satisfying.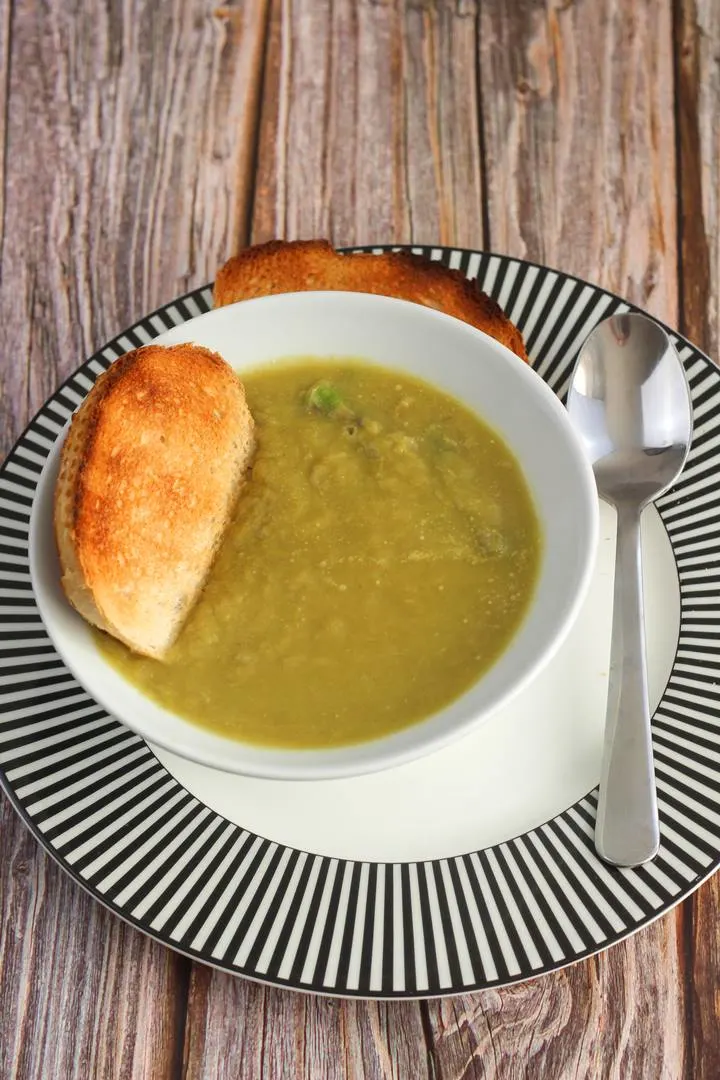 Cream of Asparagus Soup
This recipe as written below is a totally non-dairy vegan asparagus soup. But of course, if you just wanted to make a vegetarian cream of asparagus soup, you could always add some cream to the soup at the end of the instructions.
Alternatively, you can adding some coconut milk to keep it vegan and make it even creamier.
But really, personally, I do not think it needs it – the asparagus itself has a very delicate flavour which makes the soup creamy and delicious.
Vegan Soup Recipes
This, I find, is really one of the beauties of making soup recipes. You can design them to meet your own dietary requirements without too many changes in the recipe or process.
I have quite a few other soup recipes on my site like my cauliflower and broccoli soup, vegetarian French onion soup, cream of mushroom soup and a healthy tomato soup.
Some of these recipes are vegan or can be made vegan with just a few small tweaks to the recipe.
For example, in the tomato soup recipe, I create a creamy tomato soup effect by using some basmati rice in the ingredients to change the consistency.
Health Benefits of Asparagus
Asparagus contains many nutrients (fibre) and vitamins (A,C and K). Asparagus is a great vegetable to eat as part of a healthy balanced diet. As it is relatively low on calories it can be a useful part of a weight loss diet, and this soup can be a perfect meal to include in such a diet.
Asparagus also contributes to keeping a healthy digestive system by feeding friendly bacteria in the gut.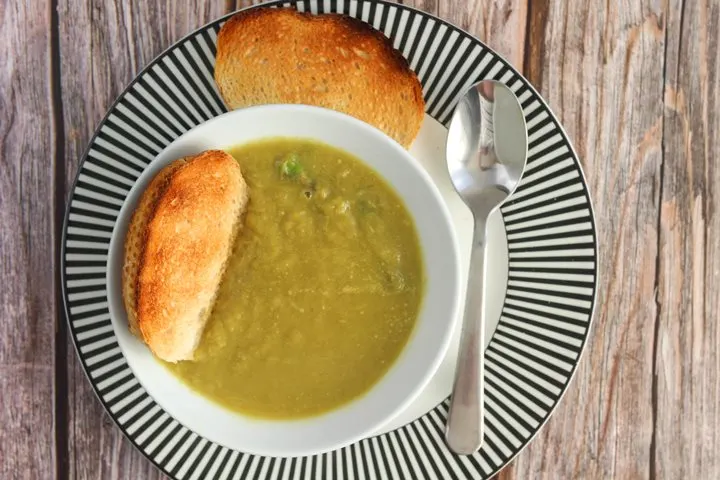 I hope you enjoy making this soup. If you do, please leave your feedback in the comments section below.
Enjoy!
How to make vegan asparagus soup