Vegan Pumpkin Soup
This recipe shows you how to make a delicious vegan pumpkin soup using roasted pumpkin flesh and coconut milk. The result is really a fantastic soup that can be served as a posh starter or even as a main course if you make enough, and have some tasty bread to go with it.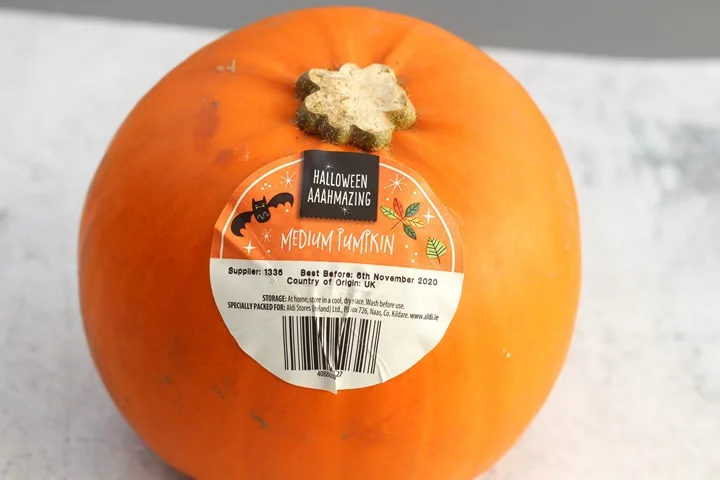 Halloween Recipe
Around Halloween, the last day of October, the pumpkins all start appearing in the supermarkets around where we live, especially for the kids at Halloween. In the past, we used to carve out our jack-o'-lantern pumpkins and throw away the flesh, which was obviously a terrible waste, as this soup is fantastic.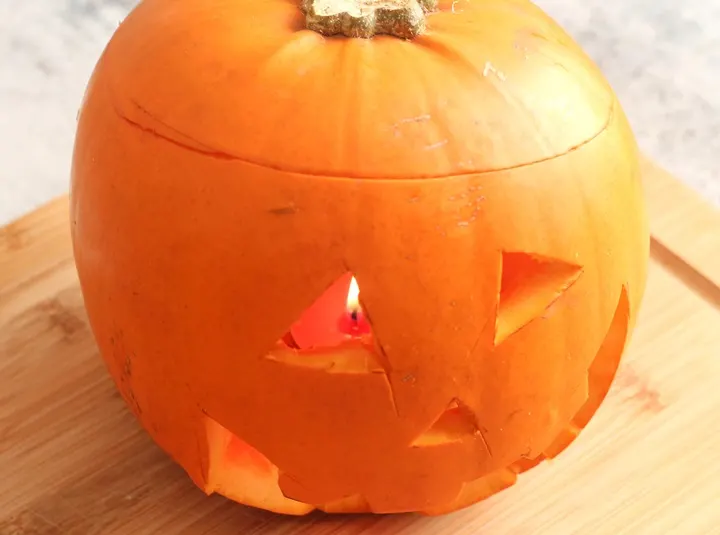 This year I made this soup from the flesh of a medium-sized pumpkin. It was enough to feed the three of us. If you have a bigger pumpkin then just adjust the quantities accordingly to suit. (I was left here with half a tin of coconut milk which I shall use for something else).
You can also make this soup if you have pumpkin puree available, which would actually be a lot quicker than using a real pumpkin. But hey, where is the fun in that!? I got my daughter to carve out the pumpkin while I was making the soup.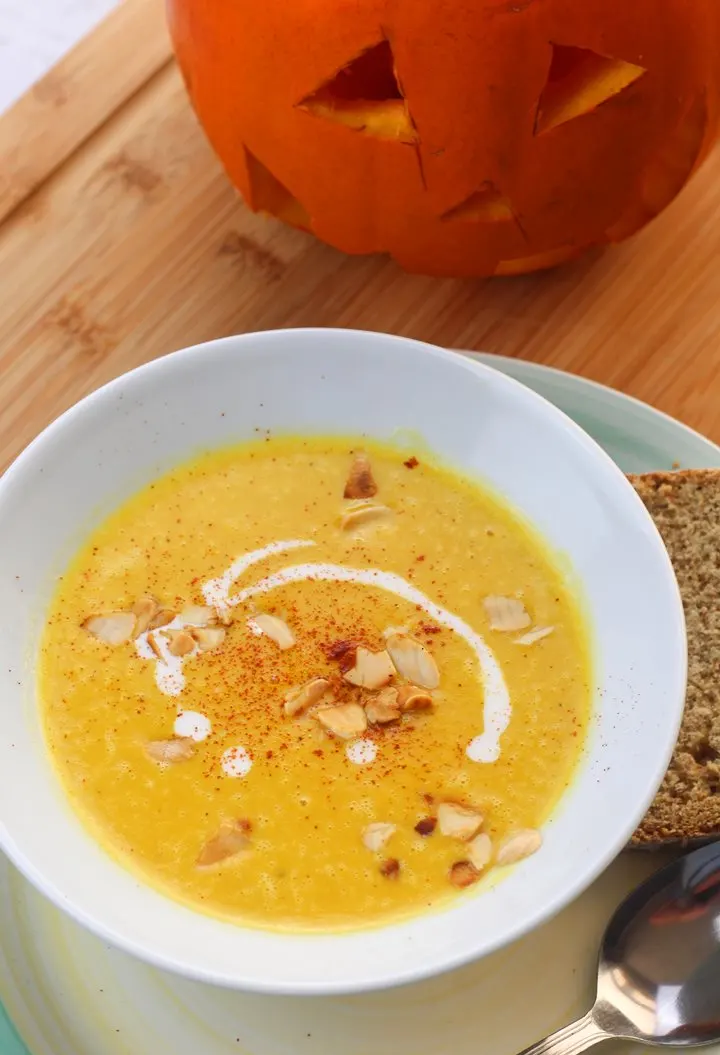 I cook the flesh in the oven for about 20 minutes just to give a bit of a roasted taste to the pumpkin. The mix of tastes with the garlic, shallot, ginger, coconut and pumpkin go really well together and I am sure you will enjoy this recipe, whether you are vegan or not.
What to serve with pumpkin soup
We think you should eat this soup with some tasty bread, like some ciabatta or even some Irish Wheaten bread. If you are not vegan then you may want to spread some butter on your bread, but I will obviously leave those decisions up to you 😄.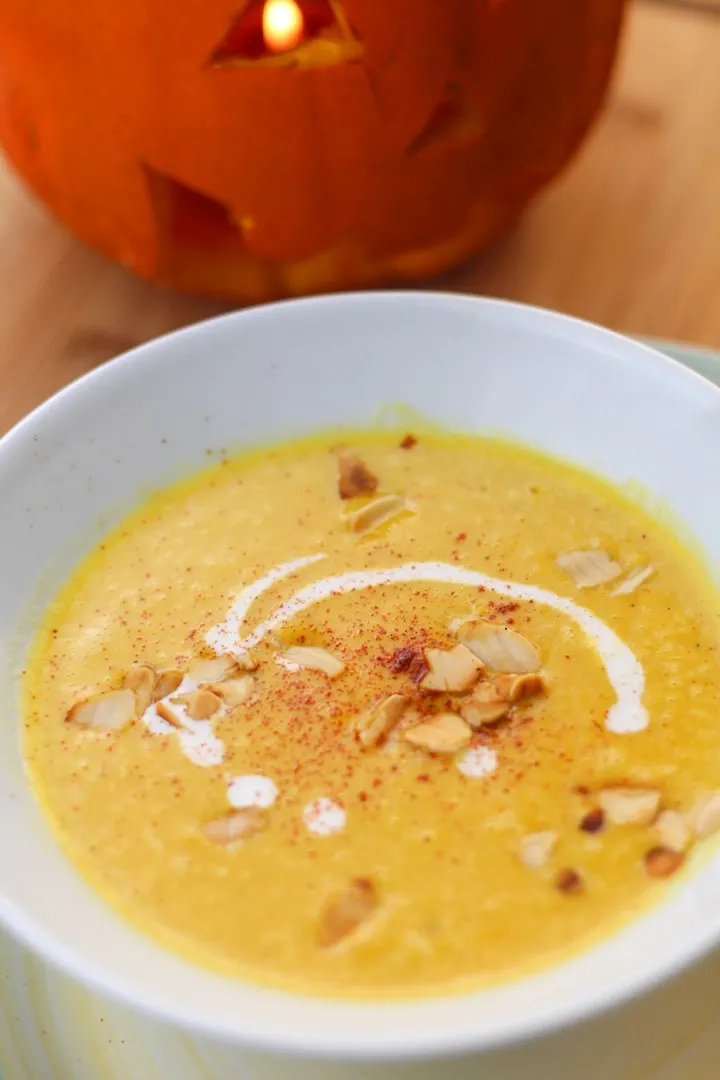 Serve this recipe as a starter or as a main course. It is a definite success for dinners parties if you are looking to do something special but easy.
I hope you enjoy making this. If you do please let me know how you get on in the comments section below!
How to make vegan pumpkin soup