Leek and Parsnip Soup
This easy recipe for a leek and parsnip soup gives you a thick sweet soup with plenty of taste. The sweet taste of the parsnips is complemented by the extra smokiness from roasting the parsnips in the oven as part of the process.
The beauty of vegetable soups
Recently in the winter months, we have been eating a fair amount of vegetable soup. The reason for this is that not only are they so easy to make, with a saucepan and a hand blender, but they are also very healthy and practical.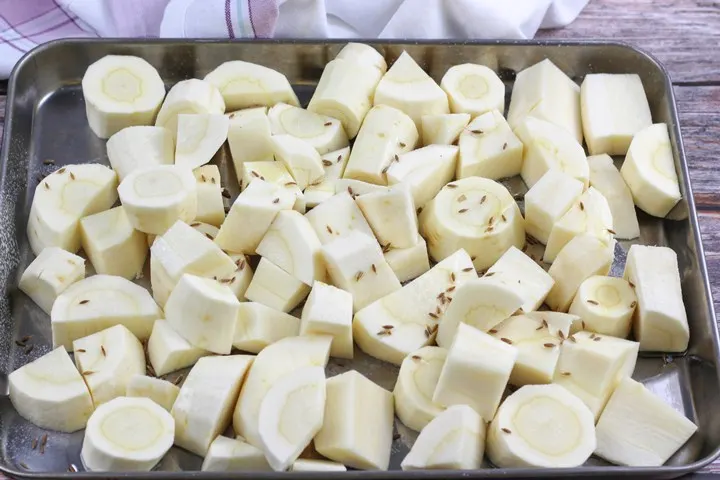 The beauty is that you can put in anything you want, whether it needs using up or you just fancy that type of vegetable in liquid form.
You can store soup well in the fridge or freezer, and you can take it with you hot to work, hiking, or on a picnic or car journey in a flask. All in all, soup is a great way to make tasty, healthy meals. And you can keep your calories down as well.
Also, it is very easy to make a vegetarian or vegan soup, if you are that way inclined, by just avoiding dairy and meat stocks.
Eating fresh vegetable soup is a great way to get your prescribed amounts of healthy daily vitamins. They are great as a starter, but also can be a perfect main course if you can get some tasty buttered bread to go with it.
So generally speaking, eating soup is a quick, easy and cheap way to have a healthy balanced diet.
Blender, processor or soup maker?
I always make my soups in a saucepan and with a handheld blender or stick blender. I just find it easy to do and it is less cleaning up than getting out my rather old food processor to blend the soup.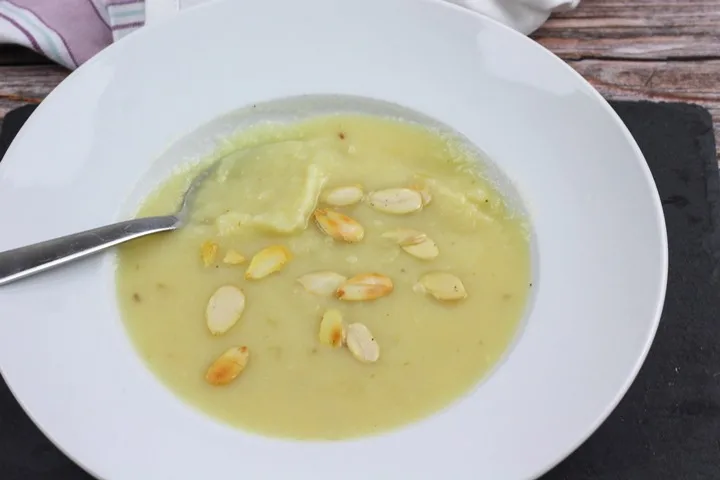 But these days there are soup makers on the market that will do everything for you. I do not have one of these yet, but believe there certainly must be advantages to using them. Such as reducing the amount of washing up. I can imagine they must be very useful for people who only have to make small portions if they live on their own for example.
But these days there are so many different pieces of kitchen apparatus available, one wonders where everyone stores them all in their kitchen!
I have quite a big kitchen and am still running out of space! So I will still be using my trusted saucepan in the coming future for all my soup recipes.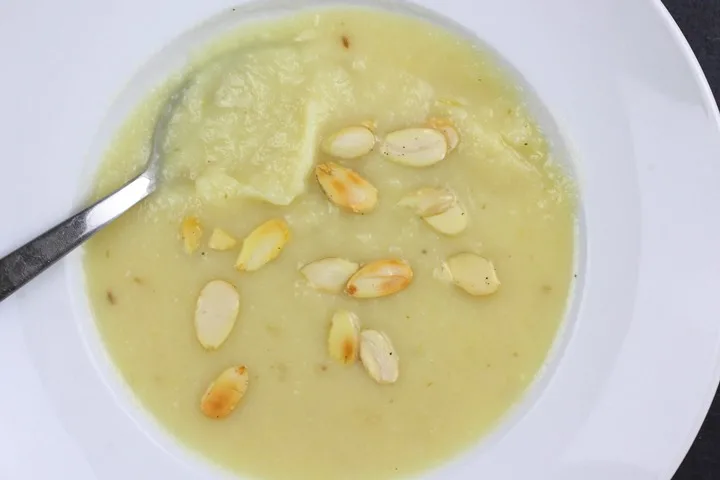 I hope you enjoy making this recipe. If you do, please let me know how you get on in the comments section below!
How to make leek and parsnip soup
Here are some other soup recipes for you to try:
And this leek dish is also one of our favourites: