Cauliflower Broccoli Soup
This basic cauliflower and broccoli soup recipe is a tasty vegetarian soup recipe that can be enjoyed for lunch or as a starter.
If you leave out the optional crème fraîche and cheddar cheese ingredients, you have a purely vegan soup.
Healthy Soup recipes
Cauliflower is a vegetable connected to the mustard family. It contains carbs and protein and several vitamins like vitamins C, B and K.
Broccoli is a vegetable related to the cabbage family and is also rich in vitamins C and K whilst also containing carbs and protein. Both are very low in fat, making them perfect ingredients for a healthy soup.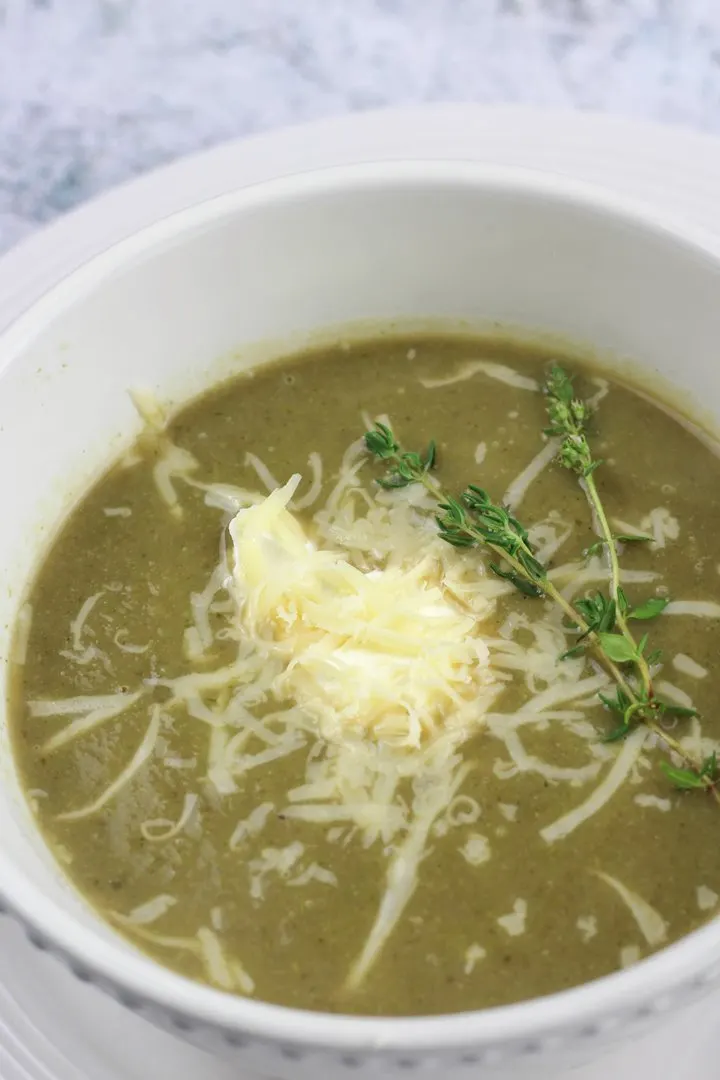 Soups are fairly easy to make and this one is no exception. It can be prepared in less than 20 minutes and whilst it is not very calorific, it is full of goodies and very filling.
This means it may suit a dietary plan if you are looking for something which will fill you up but not overload you with calories.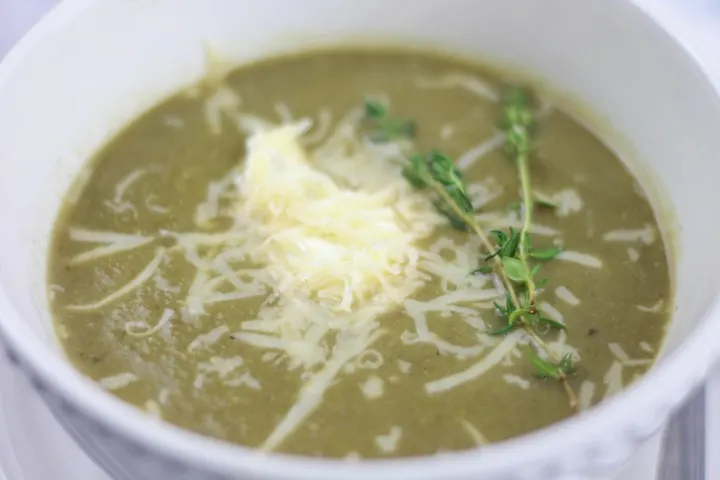 This recipe also has the added advantage of tasting even better the day after you make it. If you have any leftovers, you just keep it covered in the fridge until the next day.
Serve this up with some buttered crusty bread you can get away with serving it up as a main course.
Roasted cauliflower and broccoli soup
If you had a bit more time on your hands you could make a roasted cauliflower and broccoli soup by roasting the florets at 180C in the oven for 15-20 minutes before boiling the ingredients together.
This gives it a bit more of an interesting nutty taste, but does take a bit longer to prepare.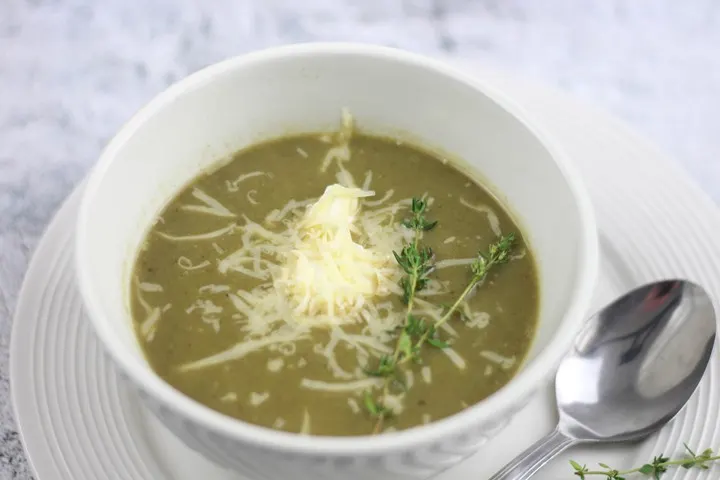 Or perhaps adding some crispy bacon to garnish the soup could give it an extra kick and variety of taste, if you are not worried about the meal being vegetarian.
Alternatively, you can make a cream of broccoli and cauliflower soup. Just add some cream to the soup after you have blended it. But really we do not think it needs it, unless you are maybe on a keto diet and need the fats. But, really the possibilities are endless.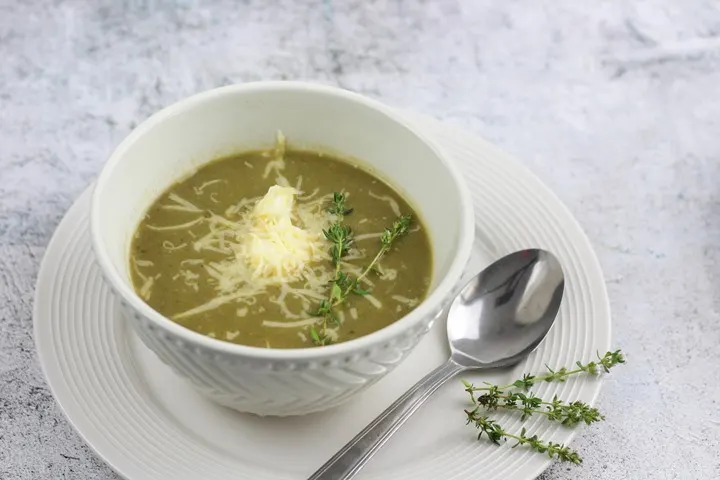 I hope you enjoy this recipe and looking forward to hearing how you get on. Let us know in the comments section below!
If you want to try some other vegetarian soups, look at some of the links below, or maybe try my vegan asparagus soup or vegan pumpkin soup recipes.
Enjoy!
How to make cauliflower and broccoli soup
Here are some other soup recipes on my site: