Healthy tomato soup
This healthy tomato soup recipe is a super satisfying meal that is enough to fill you up as a main meal, as a starter or as a great snack to warm you up and keep you going on a cold road trip.
It is really easy to make, and all you need is to choose whether you want a spicy tomato soup, a vegan tomato soup or something in between.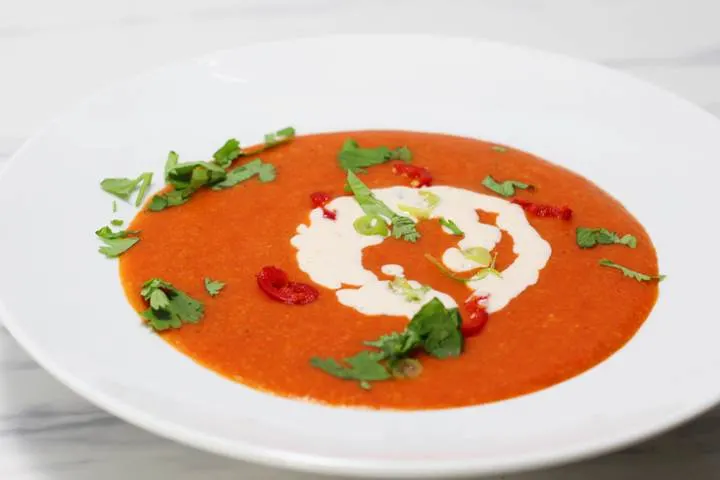 This basic recipe uses roasted red peppers than normally come in a jar, which add a super exciting taste to the soup.
Using Italian tinned tomatoes also adds to the experience, although if you cannot find Italian canned tomatoes you can probably use whatever else you can get.
You could of course also use fresh tomatoes to make this soup even fresher, but it would be a bit more work as you would first have to remove the skins from the tomatoes. Still, don't let me stop you!
The use of rice in the recipe provides a creamy texture to the soup, so that you can actually make a creamy vegan tomato soup without actually using cream, milk or flour.
Basic vegan creamy tomato soup recipe
The basic recipe below gives you a vegan cream of tomato soup that will really feed your taste buds.
The basic recipe is of course also a vegetarian tomato soup recipe as it is a dairy free tomato soup.
This tomato soup recipe is also quite a thick tomato soup. You can always thin it down by using more water if you prefer.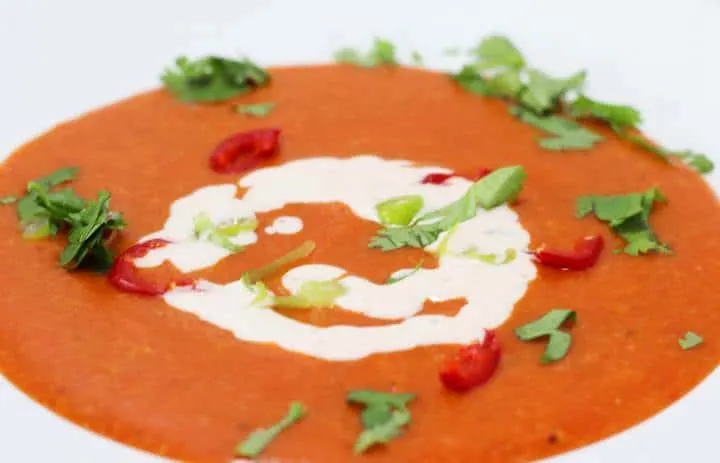 Spicy tomato soup recipe
You can add the half a jalapeno in the basic recipe to create a super spicy vegan tomato soup that remains healthy and invigorating. The choice is yours but it will definitely wake you up!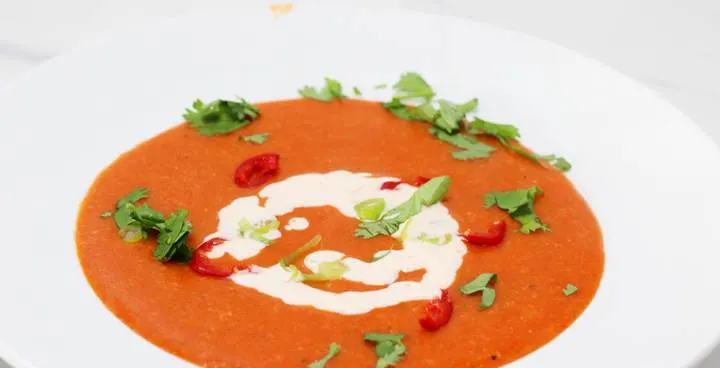 Optional yoghurt chaser
If you add the blended spicy yoghurt option you can create a double spice (if you add the jalapeno in the soup as well), or a half cooling half spicing effect which really adds a different dimension to this tomato soup.
But it is no longer a vegan soup, obviously. If you are not worried about that then try eating it with some delicious Irish Wheaten bread smeared with a large dollop of salted Irish Butter. Heaven!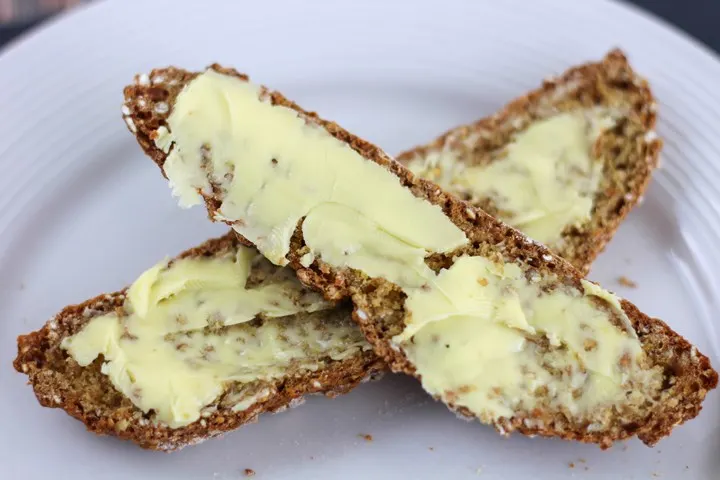 Whatever you decide to do I hope you enjoy this easy chunky tomato soup recipe. Let me know what you think in the comments section below!
How to make a delicious homemade tomato soup