Road Trip Food
One of the things my family loves to do is travel. My daughter had already visited 28 countries before her 8th birthday.
I think this is pretty cool. During these travels together to different lands we have all become experts at a number of very important life activities.
We hope she will take these experiences with her into adulthood. I will summarize these quickly below under the next heading.
But the main focus of this post is road trip food, an essential part of the preparation for long journeys.
Travel is all about experience and learning other cultures.
The food one tastes along the way is all part of that. That is also why you will find food recipes from many different origins and locations on my food blog.
This blog post will cover food for trips, whether road trip meals or what food to pack for a road trip. Hopefully, it will help you to put together your road trip snack box with sandwiches, granola bars, potato chips, fruit or whatever you like to eat.
Use this blog as a road trip meal planner or as a way to find some of the best road trip food ideas.
Whether you like healthy travel snacks, or just easy road trip meals I hope it will inspire you with some travel snack ideas to improve your trip. Some ideas will be cheap road trip snacks, and others the best food for road trips.
The titles below link through to posts with the relevant subject and each, in turn, will link to road trip food recipes available on this site.
I hope you enjoy these posts and get some great road trip food ideas.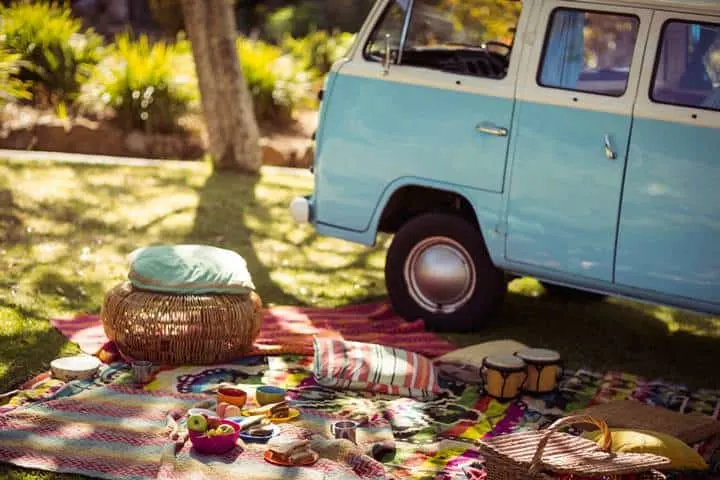 Some of the important things you learn when you travel a lot
This is essential in Europe these days with the baggage restrictions which can make a cheap flight suddenly very expensive. We can now travel for 3 weeks with a carry-on bag each. No more kitchen sink in our luggage.
Surviving in different languages
My little girly speaks English, Dutch, Portuguese and is learning Irish – she gives us Irish lessons once a week!. Language is the basis for communication and understanding and an essential way to understand other cultures.
Though it's not pretty, we can survive in most countries with the background languages we have.
How to get on with different people
Travelling always brings you into contact with new people from different cultures who can teach you something useful.
Everyone has something to teach and something more to learn.
How to experience other cultures
During our travels in the last few years we have:
drunk warm beer
eaten reindeer, crocodile and fondu
swum in the Limmat
ice skated in many different cities
enjoyed Christmas markets in Germany, Estonia, Lithuania, Finland, Latvia, Poland, the Netherlands, and Belgium,
swum outside in the snow
enjoyed a Finnish sauna before breakfast
eaten churrascaria
swum naked on the Copacabana (don't tell the cops!)
swum in the ocean one day in Barcelona and skied in the mountains the next
driven from Holland to Rome and back despite breaking down in Tuscany (shame!)
explored the beaches out of season on the beautiful island of Corfu
driven an RV through Sweden during the winter
skied down the longest black run in Europe
camped in the Black Mountains when it was freezing
amongst other things. Just a few examples of cool things we have done in the last few years while we have been travelling.
How to eat well whilst travelling
So this is the subject of this blog post. We will link through to some other posts which will hopefully give you some ideas of what or how to eat when you are travelling.
Best cooler for road trips?
When travelling it is recommended to have some way of keeping food and drink cool. In the past, we have used cooler boxes that run off 12V that will keep food cold for days on end.
These are ideal for a long trip or especially when you are on a camping trip, even just to keep the beer cold!
These are really great but are quite large and can take up a lot of space in the car. But if you have the space available, do take a road trip cooler as they really do keep everything nice and cool.
Recently we have taught ourselves to travel light and use a 20 litre Quechua cool bag, which also doubles as a rucksack to carry our gear when we are doing city trips.
The bag we have also fits under the seat on an aeroplane. This makes it a great multi-functional bag to have. It enables you to travel light and you have a rucksack to take with you on city trips.
I could not find the one we own on Amazon. But the one we have is similar to this one which I did find on Amazon:
My Outdoors Cooler Backpack

It is perfect for keeping your food cool for a day trip, but you do need to put in frozen cooler blocks after a full day of travel.
This post links to posts covering the following subjects:
These days there is a lot of focus on vegetarianism and veganism. I am in no way a vegetarian or vegan, but I do have some recipes that fall into these categories.
Certainly, there are strong arguments suggesting we should eat less meat and dairy in order to prevent climate change.
I do not support all of these arguments, as I love eating meat too much. But I am concerned about climate change and hence understand the reasons and respect them.
And in fact some plant-based recipes are really excellent. You certainly do not need to eat meat every day for a balanced diet.
This blog page will give you some ideas for vegan road trip food.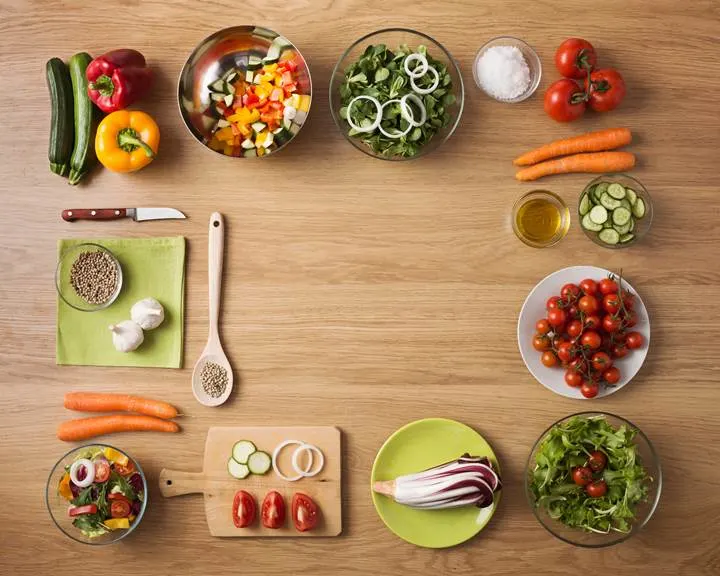 Travelling with kids is always great fun. I have two boys with ADHD and when they were little I undertook some long road trips with them on my own which was often quite a challenge.
The invention of a portable TV screen in the back of the car helped enormously as they could be entertained for hours with Toy Story or the Lion King.
But at the end of the day getting the trip food right was the trick.
When I am doing a long journey I like to stop as little as possible, so we would really only stop for a toilet break. Having the food for a road trip with you is then essential.
I would always prepare our travel snacks for kids beforehand so that we would not have to stop for meals, unless we had planned a restaurant stop on the way.
This blog page will give you some ideas about the best road trip travel snacks for kids. Some basic food ideas for travelling in a car.
This blog post gives a few ideas of make ahead road trip food you may want to prepare at home upfront before you leave, with some links through to some recipes for tasty sandwiches and snacks.
Homemade food always tastes better than anything you buy on the road anyway and you always know what has gone into it.
I have bought pre-made sandwiches before that have made me gag, which is not good when you are really hungry.
This blog post will give some tips on how to create some healthy road trip snacks that will keep you feeling good during your travels.
Snacks for bus trips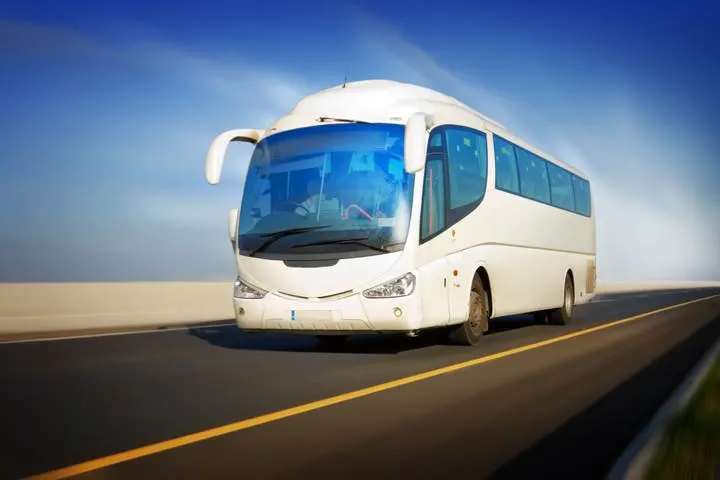 Bus trips vary a lot from country to country. In the US you have the famous Greyhound buses that travel all over the country and in the UK you have the National Express. I have not travelled with those companies now for a while.
But recently I have done a long coach journey from Riga in Latvia to Vilnius in Lithuania by bus with Lux Express and a trip in Brazil between Vitoria and Rio de Janeiro which was an overnighter and was remarkably comfortable.
They had special seats that folded down into a sleeping position and you could actually get some rest (if you had a careful driver).
This post (when I get round to publishing it) will concentrate on road trip food to pack for bus journeys, as bus journeys are different to travelling in your own car.
Hot food road trips
Taking hot food on a road trip is not always the best idea. It is difficult to keep food hot for a period of time, and you probably will not have a microwave oven with you to heat it up.
But sometimes you may just want to stop for a proper meal on a road trip. Because the trip was too long and you just need the nourishment and refreshment that a good hot meal with give you.
There are so many diners and fast food joints along the way in many countries where you can enjoy a good breakfast or lunch.
This post will recall some anecdotes of some of my travels when I have stopped for some hot food on road trips and some of the interesting people I have met.
Road trip food planner
This post will follow when I have decided what to write.
Road trip food list
All the pages above will concentrate on the following types of road trip foods, depending on the subject:
Sandwiches & wraps

Peeled and Clean Vegetables

Fresh & Dried fruit

Pre-packaged food

Homemade snacks

Cold drinks

Hot drinks

Hot meals
Road Trip Meal Ideas