Baked Carrots with garlic in the oven
This is a very simple baked carrots with garlic recipe that hardly takes any time to prepare and you do not have to watch it. You can cook it in the oven along with your roast meal.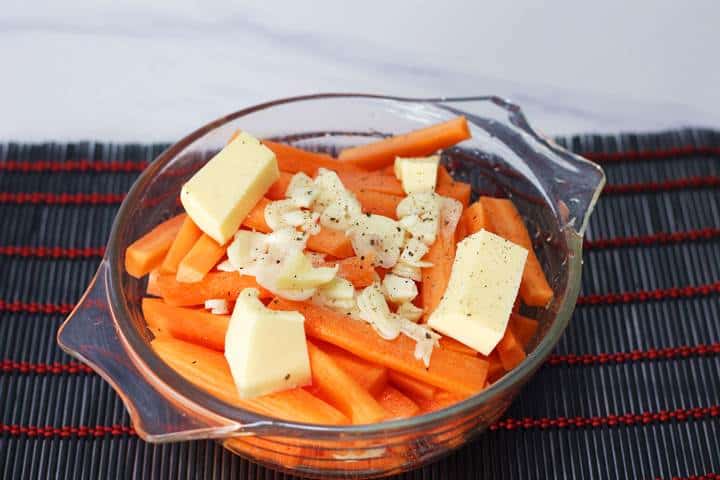 I find this the best way to make oven-roasted carrots. Although in effect they are actually steamed carrots.
With some roasted carrots recipes you can easily dry them out. This cooked carrots recipe is quick and easy and can't really go wrong. Generally speaking, if you ever go over time it does not seem to burn.
As they used to say, 'carrots help you see in the dark'. This is, of course, absolute rubbish, but in the old days, it was one of the ways to get kids to eat them.
The combination of garlic, butter and steaming gives the carrots a nice sweet taste. Also, the carrots soften up during the process, making them easier to eat. Even my kids eat them now!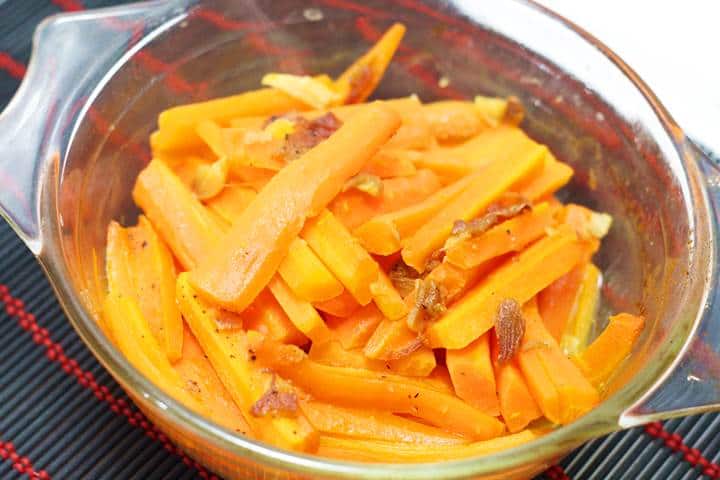 I think the carrot is an essential part of the Sunday roast and have tried all sorts of carrot recipes. This is for me the easiest and the best.
Types of carrot
There are lots of different types of carrots and what you can get will vary in the country you happen to reside in. These days there are some pretty colourful varieties available. See this link on local carrot varieties for some ideas.
I have just used some locally available organic carrots that I sliced to suit my dish. But I suppose you can cook most carrot types in this way.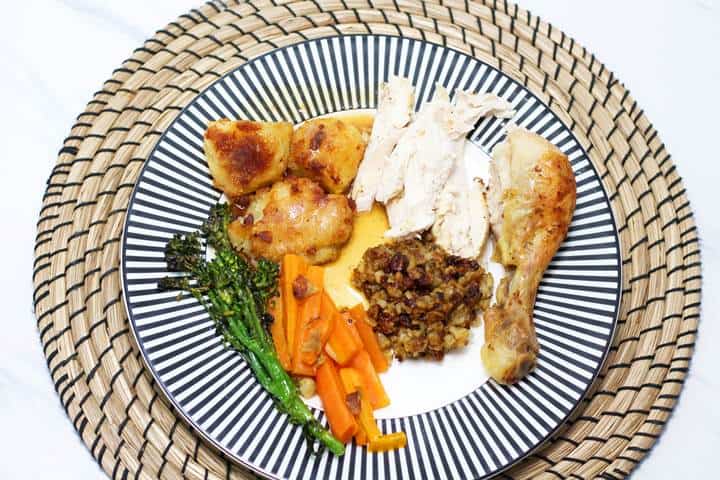 I use a glass Pyrex dish to make this dish as it is exactly the right size for the quantities I normally make.
I like the fact that I can see what is going on inside the dish. Also, the lid seals perfectly.
But you may find another make is more suitable. The important thing is that the lid is tight-fitting to retain all the juices.
In my family everyone loves these carrots and they complement a roast dinner perfectly. If there are any leftovers you can use in a fried rice or a stir-fried noodle dish the next day.
How to make the best oven cooked carrots