Delicious buttery sauteed Mushrooms on toast
Sauteed mushrooms on toast must be the easiest and quickest warm breakfast snack around. We often eat this quick and easy snack at home.
I was introduced to this in Australia when I was there, as a young 17 year old. Every morning Tricia treated me to this delicious snack which would keep me going for a few hours.
It was handy to have been properly fed. Especially when you were having to battle funnel web spiders in the pool or setting fire to yourself at the incinerator!
Since then I always make this delicious snack if I have mushrooms to use up and do not have much time.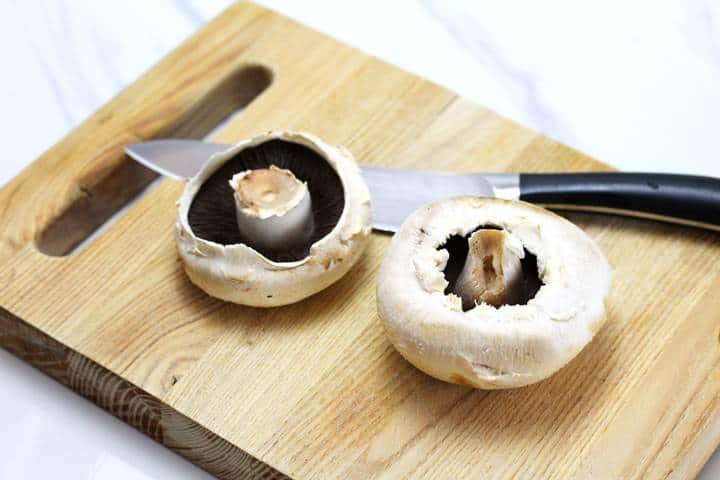 Mushrooms are a great ingredient for many things but this simple dish does not use anything fancy except butter and some seasoning to get the full taste of the mushrooms.
I have recently added a mushroom soup recipe to the blog, which is another favourite if you are a mushroom lover, like me.
Wild Mushrooms?
Really for this mushroom recipe you can use any mushrooms you like (as long as they are not poisonous ones!).
It would be great if we could just pick mushrooms in the field and have them for breakfast. But beware, as some mushrooms can be deadly.
I do not recommend picking your own mushrooms unless you REALLY know what you are doing. Here is a guide on how to tell the difference between edible and poisonous mushrooms, but I will take not responsibility – follow it at your own risk!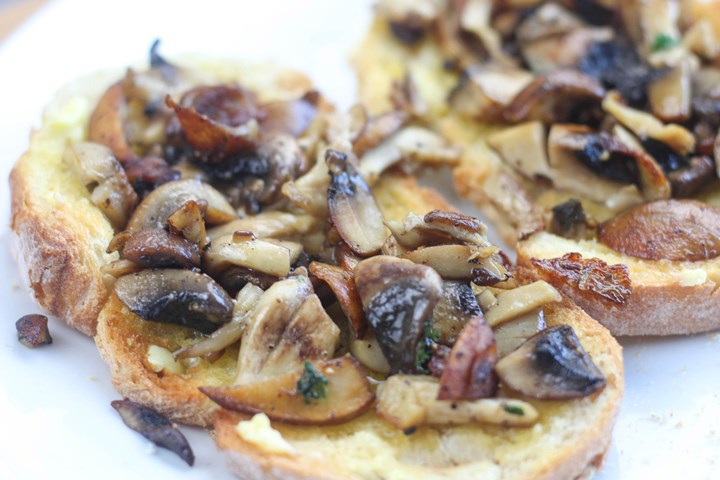 Here I used some lovely wild flat Irish mushrooms kindly donated by my neighbour.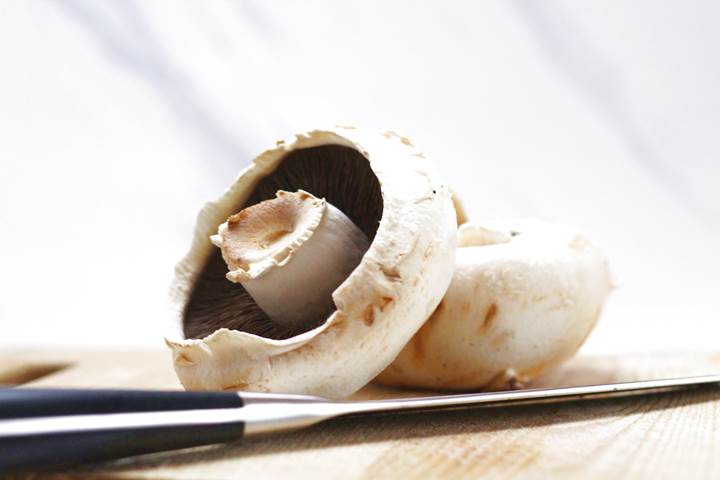 When I asked him if they would kill me, he said 'I hope so' 😊 ! Hmmm – some bridges to be worked on still 😊
I hope you enjoy this recipe. So quick and easy!
How to make mushrooms on toast
If you liked this quick breakfast snack you may also like these:
Or some other mushroom dishes: