Steak and Ale Pie with Mushrooms Recipe
This recipe shows you how to make a steak and ale pie with mushrooms, with a puff pastry crust. This steak and ale pie with mushrooms recipe is quite similar to my recipe for beef in beer, but without the carrots but with mushrooms instead.
This is also a slow cooker beef and mushroom pie filling recipe which is perfect for meal prepping.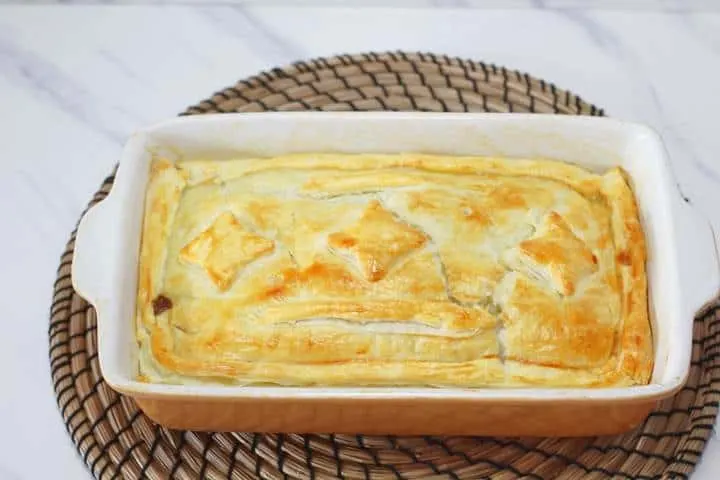 Meal Prepping
This recipe is great to prepare upfront. So you can prepare the pie filling beforehand and you just prepare the pie lid when you are ready to heat it up. It is a very good meal for freezing and you can make a larger batch to freeze in suitable sizes to suit your pie dish, and then defrost it during the day in the fridge when you know you want it for dinner.
A perfect meal prep idea.
When we have made too much, or when meal prepping, this is how we freeze the pie filling for later use: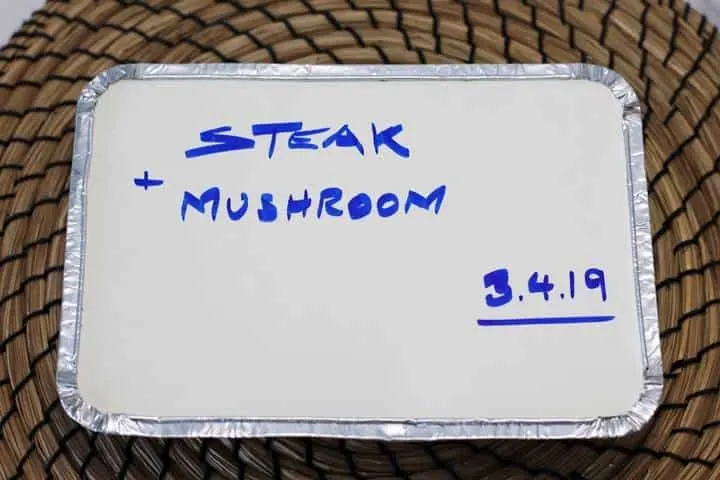 I normally try and make this meal the day before eating because if you leave it in the fridge overnight it always seems to taste better the next day. Just like my beef in beer recipe.
Best Ale for Steak and Ale Pie
Again the type of beer used is important. Lager beer is not really recommended unless it is a stronger Belgian-style beer like a Leffe or Duvel. These beers always work well with this type of pie.
I like to use a dark IPA or even a lovely dark Guinness which will impart the strong flavour that this delicious combination deserves.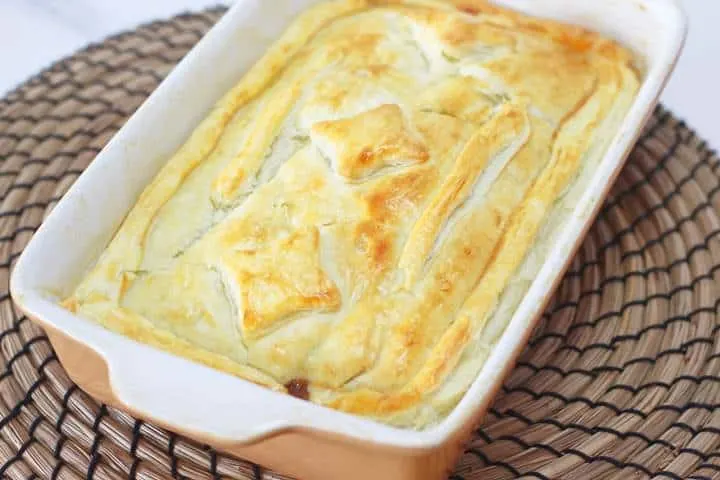 Steak and Guinness Pie
As we live in Ireland a beef and Guinness pie is a fairly common pub meal around here. It is one of the steak and ale pie recipes that has stood the test of time.
As long as there is Guinness and beef, there will be steak and Guinness pie.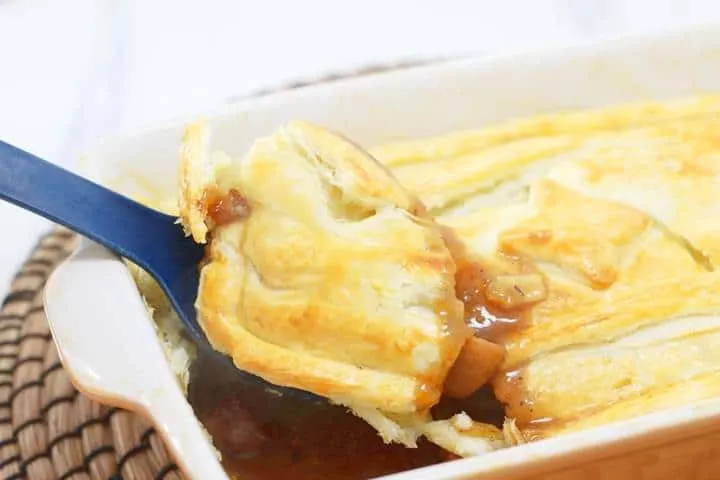 Because I brew my own beer at home, normally IPA, I nearly always use one of my own beers in the sauce. Not only does my home-brewed beer taste as good as anything you can buy in the shops or pubs here, but it costs a fraction of shop-bought ale.
The best type of meat to use for a beef and mushroom pie is usually a chuck steak. But you can read a bit more about that here: Choosing the best meat for Beef Stew.
The cheaper cuts of meat are normally better for this type of meal as the slow cook will tenderise them.
Beef and ale pie slow cooker
Until recently I did not have a slow cooker or crockpot so I slow-cooked this meat pie filler in the oven using my Le Creuset Dutch oven. But the recipe is perfect for preparing in a crockpot or even an Instantpot as well.
Serve up with some sides that will soak up the rich juices. Perhaps some mashed potatoes and some sweet carrots or peas maybe, or some sugar snaps? It is of course also great to serve up with a nice pint of ale 😃!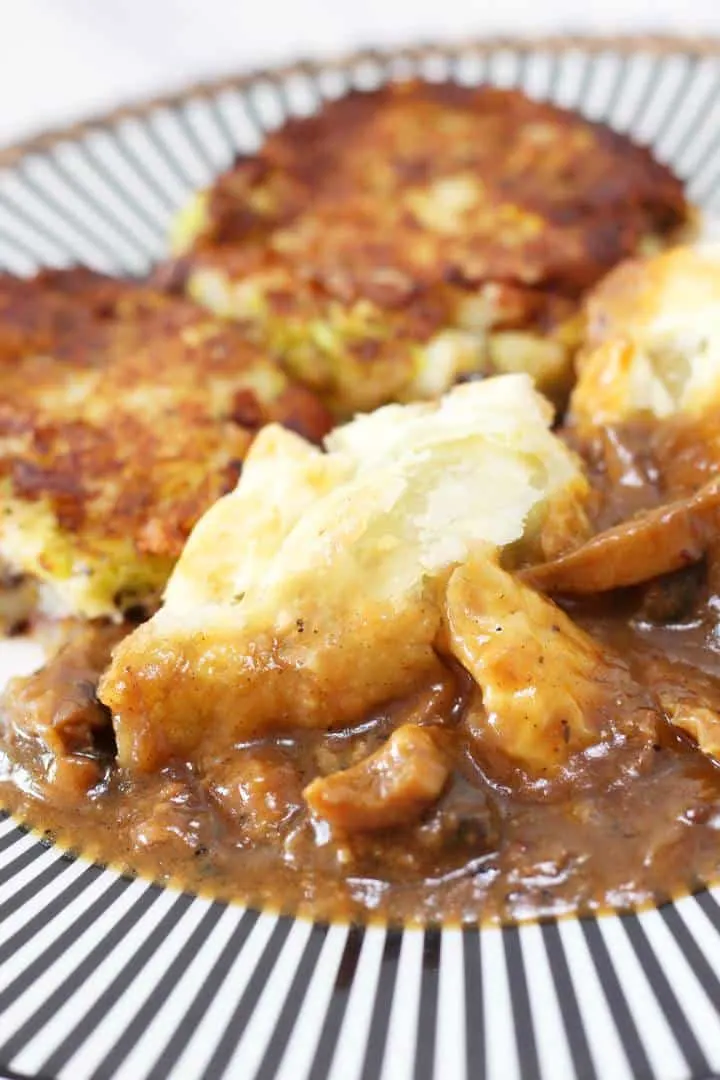 How to make steak and ale pie
You may also like to try these:
and what to serve with steak and ale pie?