Creamy Risotto Recipe
This Italian style creamy mushroom risotto recipe is very simple and ready within half an hour.
This recipe uses Arborio rice as it is easy to get in my local supermarket (Aldi) and is one of the most commonly known risotto rice types.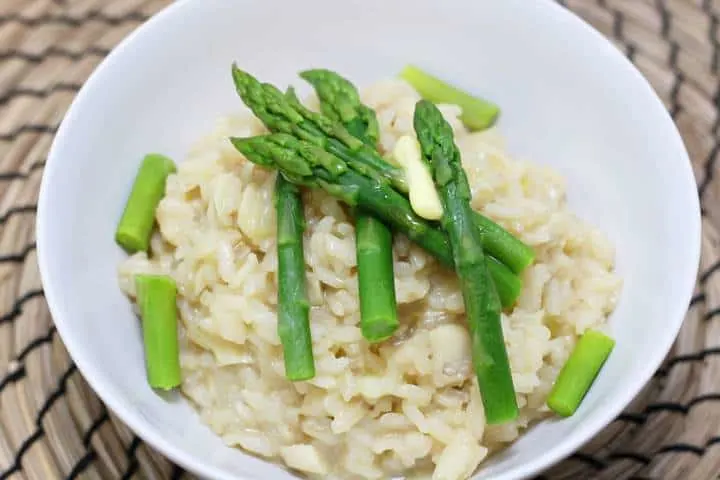 The Arborio rice type itself is an Italian variety of superfine rice and is named after a place in the region of Piedmont in Italy, between Turin and Milan.
This rice type is high in starch, which helps make this risotto Arborio so creamy. The parmesan and butter added at the end also contribute to the creaminess.
Risotto is an Italian dish that dates back to the 14th century. This creamy risotto with asparagus is a simple meal, which can be vegetarian if you make it with vegetable stock.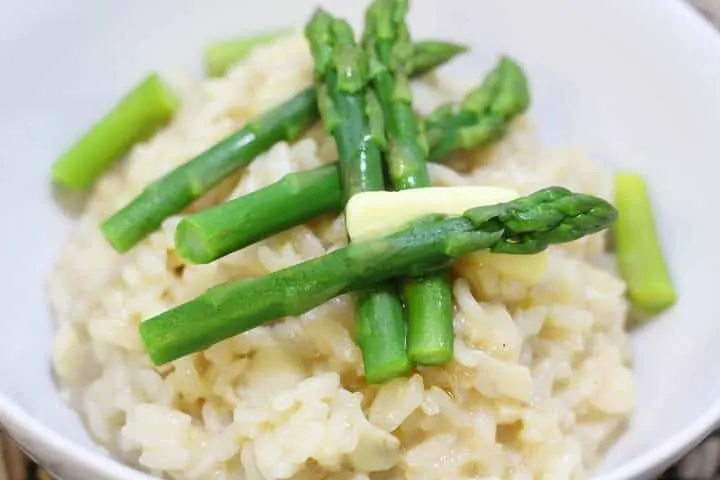 Risotto one pan camping meal
We always found this was a good meal to make when we have been camping, either in an RV or in a tent. We bought a special paella pan, like the one below, just for the purpose as you can, in fact, make everything in one pan.
In the recipe below I describe sautéing the mushrooms and cooking the asparagus separately. Just to make sure they are imparted with the taste of the butter. But when you are camping needs must 😊
'La Paella' Paella Pan


Another good thing about this type of pan, especially when you are camping, is that you can cook a complete English breakfast in one pan. This is rather useful as you will find out if you try it!
How to cook Arborio Rice
Before cooking Arborio rice you do not need to rinse the rice. I do this with some other types of rice, like basmati, for example. But it is important that you add the stock slowly to the rice, bit by bit. This is so that the rice absorbs the stock properly after each stock addition.
Also, the stock should be warm when added. So keep it in a saucepan on low heat and pour from that as necessary.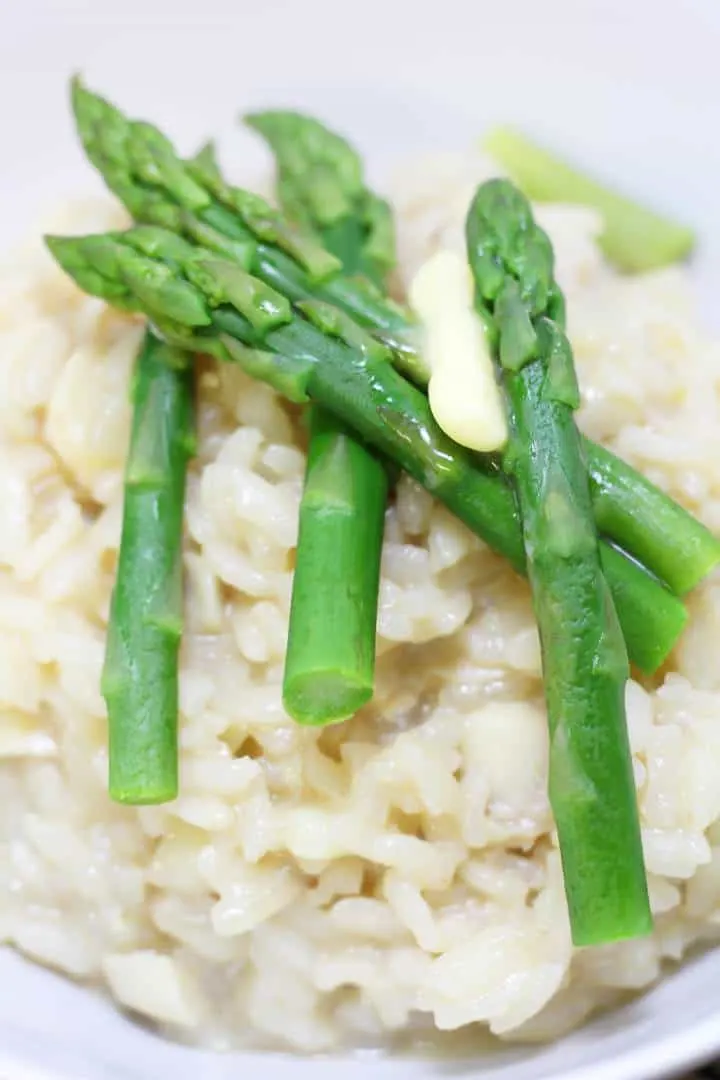 Experimenting with ingredients
When making risotto it can be fun to experiment with ingredients. In this easy creamy mushroom risotto recipe, I have used simple white button mushrooms, which you can hardly see in the pictures.
But you could also use cremini, shiitake, Portobello or porcini mushrooms, or a mixed mushroom choice if you wished to vary the taste.
If you want to be more carnivorous you could consider adding some bacon or ham for some extra variety. It is up to you.
But we actually like it as it is.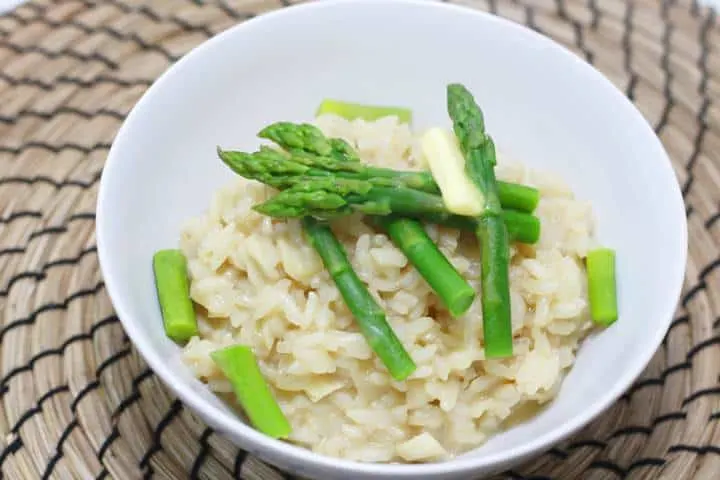 If you want to try another mushroom risotto with an even better mushroom taste, then my Exotic mushroom risotto is also super tasty! I also have a recipe for a prawn mushroom risotto, which is also good.
I hope you enjoy making this recipe. If you do, please let me know how you get on in the comments section below.
How to make creamy mushroom risotto