Bacon, Tomato and Avocado Sandwich
This simple open-faced bacon, tomato and avocado sandwich is easy to make and ready in no time. It is a good snack at any time of the day.
You can completely set yourself up for the day when you have this for breakfast.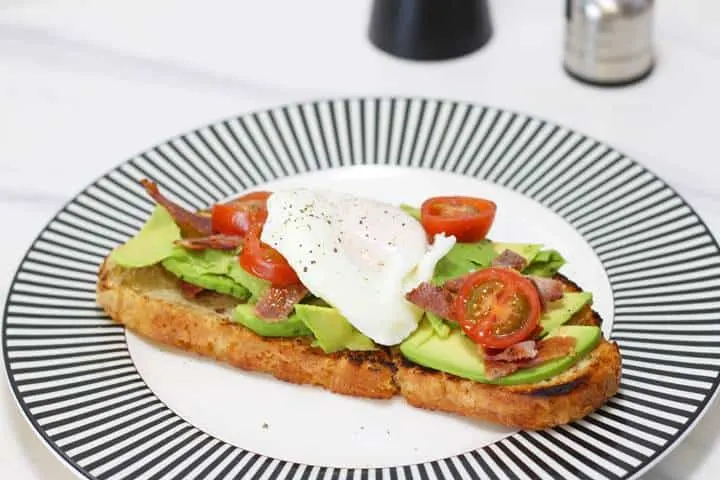 Bacon has always gone well with all the ingredients separately: tomato, avocado and eggs. They all complement each other perfectly in this dish.
If you are making a sandwich to go, you may want to use everything without the egg. You can put everything together in a closed-face sandwich.
That works well also.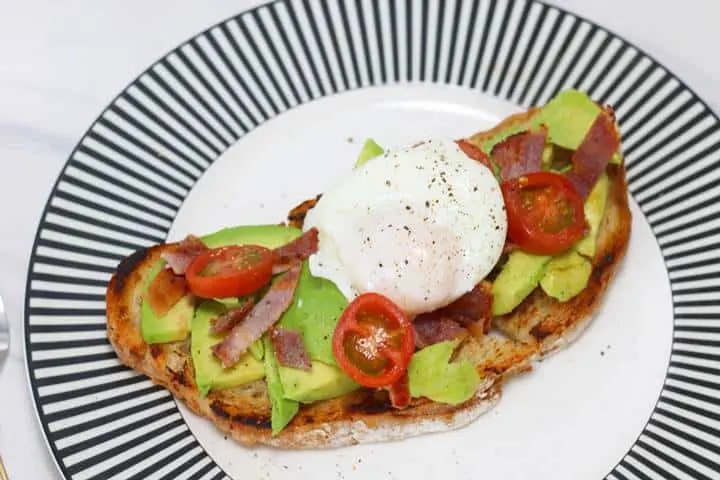 I have always loved avocados. Avocados have a certain texture and taste unlike anything else. I now have a few other avocado recipes on this blog. See the links below.
Avocado goes so well in salads and other concoctions.
Guacamole is, of course, one of the famous things that is made with avocados, and is fantastic as part of Mexican meals with nachos and as a dip.
As a student, I once travelled around South Africa many years ago and remember buying an entire crate of avocados for next to nothing.
There must have been 40 avo's in the box. We spent an hour eating as many as we could for lunch with our bare hands, sitting amongst the slag heaps of the Kimberley mines.
It never put me off.
One of my favourite avocado recipes is simply with some balsamic vinegar and olive oil dressing and a pinch of salt. Delicious.
Anyhow, this recipe combines some other flavours and is a healthier addition to my snack recipes.
I hope you enjoy this recipe. Please let me know how to improve it in the comments section below.
How to make an avocado bacon and egg sandwich
And here some more recipes using avocado: