Bacon Sarnie / Bacon Butty
There is probably nothing more British than a bacon sandwich or 'bacon sarnie' (or 'bacon butty' depending on where you come from).
This typical breakfast delicacy is commonplace throughout the British Isles in many different forms. As common as the good old sausage sandwich.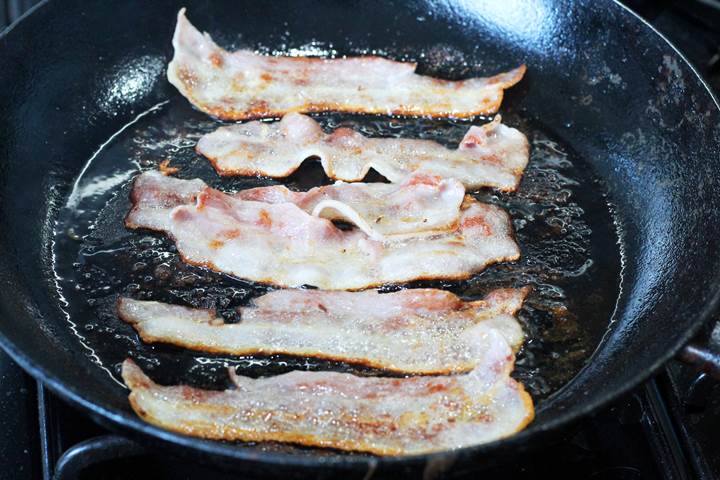 A bacon sandwich can really be enjoyed in any type of bread, including rolls or baps, but traditionally in our house, white sliced bread is used.
The bacon sarnie was probably, alongside the ubiquitous cup of tea, one of the main things that fuelled the British Empire back in the day.
The bacon sandwich hangover cure is also a common use of this sandwich.
A nice bit of grease to settle the stomach after the excesses of the night before! Seriously though, the bacon sarnie does not have to be greasy if you crisp up the bacon properly.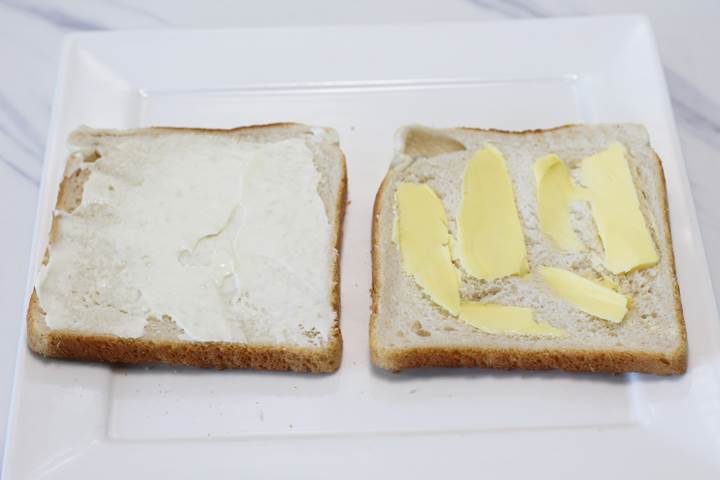 It is such an easy way to start the day and should be enjoyed whilst the bacon is still warm enough to melt the butter inside.
You can also eat it without mayo if you are worried about calories, but really the mayo does improve it, believe me. I think this is the best way to eat a bacon butty.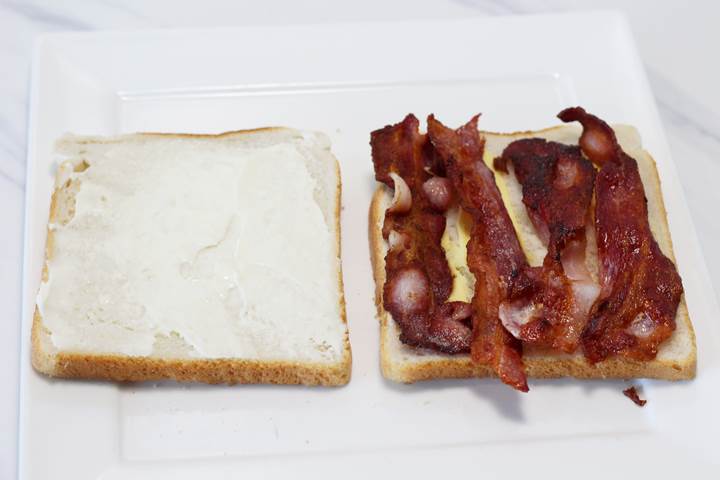 I find that streaky bacon is best to use as you can fry it until the fat is rendered away and you get a nice crispy piece of bacon.
This bacon sandwich recipe is so simple to make and yet so tasty.
You could also serve the bacon up in a bap (soft white roll) with a fried egg on top to make an egg and bacon bap, but then it can get messy!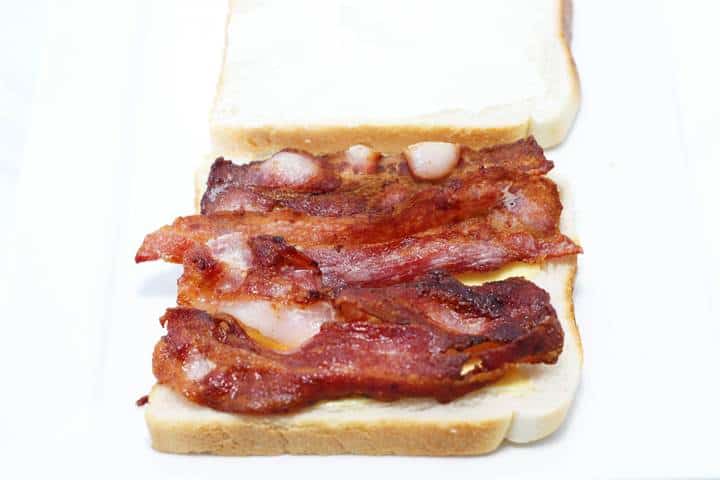 Cockney Rhyming Slang
An interesting fact: did you know that 'bacon sarnie' in cockney rhyming slang is apparently used to mean 'Pakistani'?! Amazing what you learn on Google!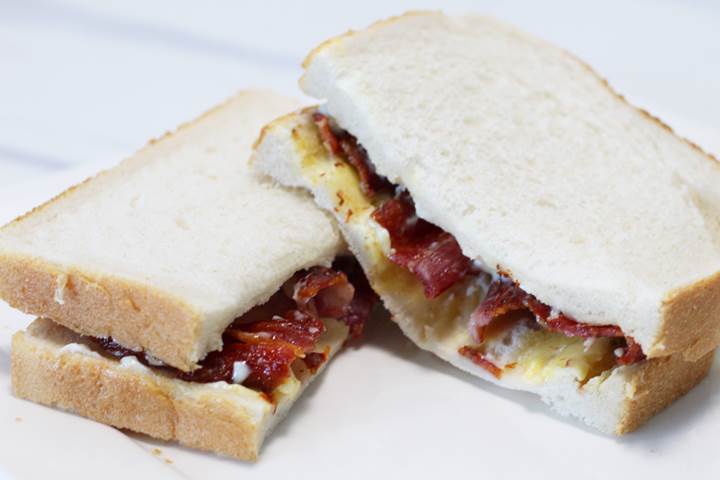 I hope you try this out if you have never tried one before. Really there is not a better hangover cure around!
How to make a bacon sandwich