Fluffy American Style Muesli Pancakes
This is a tried and tested recipe that will give you some tasty thick American style muesli pancakes.
Pancakes are of course a staple breakfast dish across the United States and Canada. Canadian pancakes with maple syrup cannot be beaten. American-style blueberry pancakes are also delicious, if you can get the blueberries.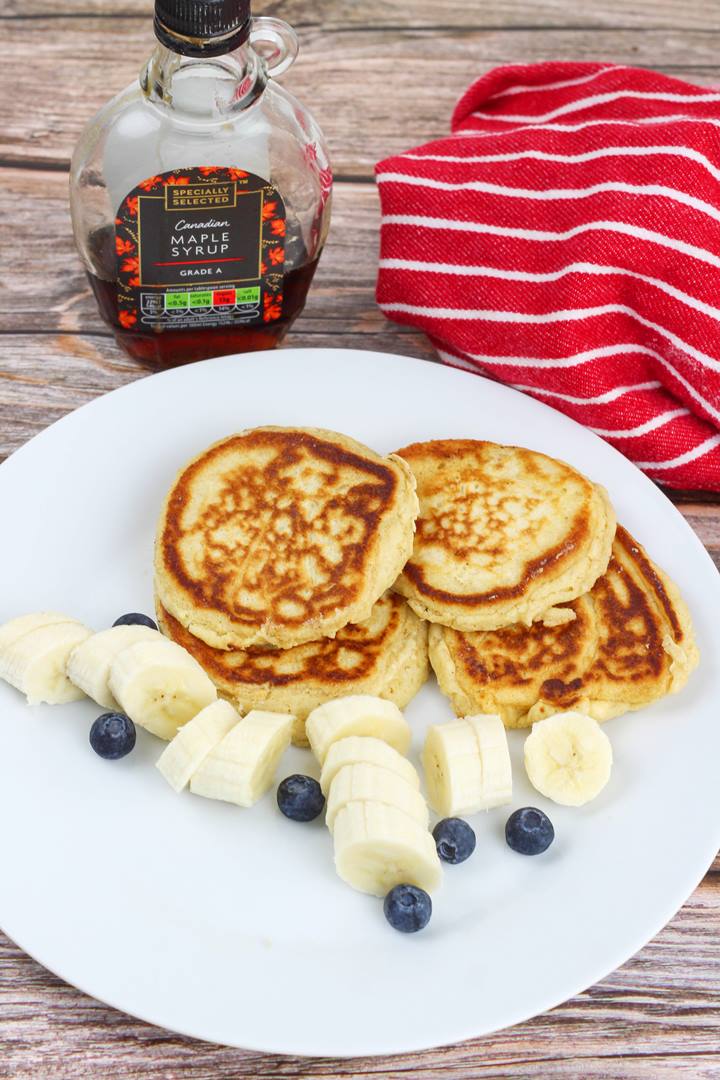 Most diners will be able to serve you pancakes for your breakfast if you are traveling in the United States.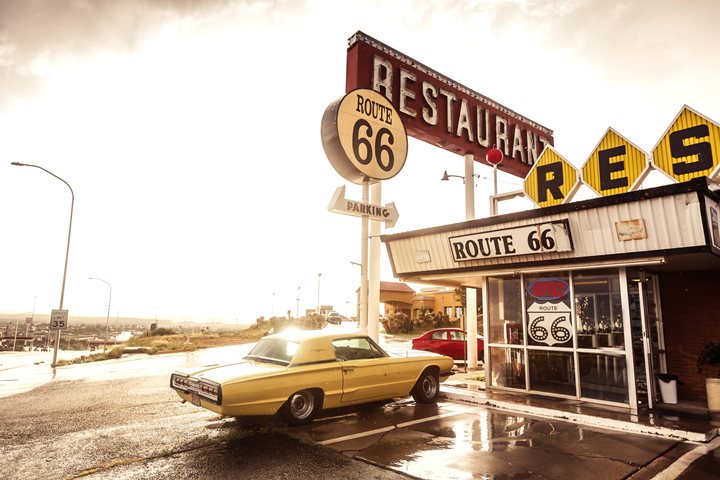 The trip of a lifetime
I know this as in 1987 I was lucky enough to travel across America on a BMW R100 from Chicago to Denver and North along the Alaskan highway to Alaska. It was the most incredible trip of my life and I have plenty of stories to tell of those exciting weeks.
We were in a small group, 4 x R100's, and we camped in the wonderful US and Canadian national parks along the way. But the best meal of the day was always breakfast.
We would stop at one of the diners along the road and order a full breakfast of bacon, eggs and hash browns and pancakes with maple syrup.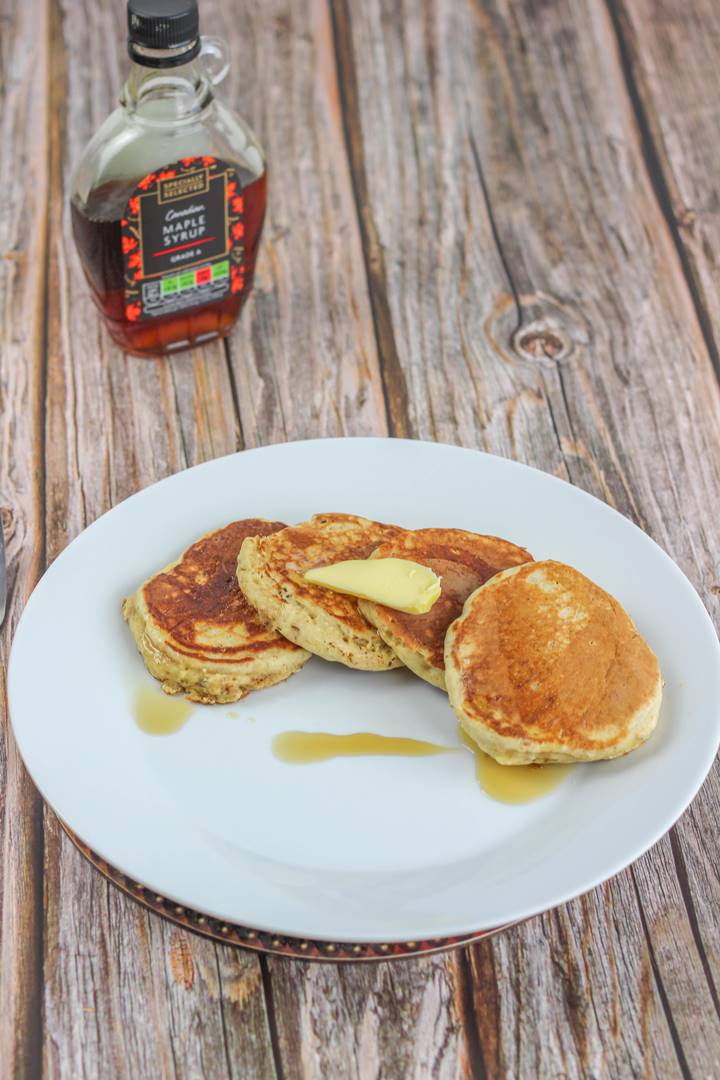 We would eat so much we did not need any lunch and could ride all day on the energy we had shoveled into ourselves at breakfast.
Though this may not have been the most healthy way to survive such a trip it was certainly effective and kept us going.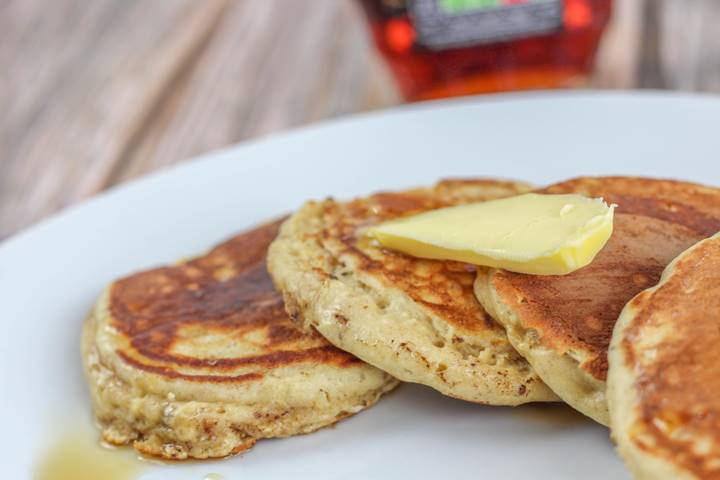 Disaster!
That is, until the day I totaled my bike on the day we entered Alaska…….
At 22.00 hours at night on the road between Chicken and Tetlin junction in the middle of nowhere. A few hours' drive away from Tok.
Cause – a tank slapper on a dirt road whilst traveling a little bit too fast for the conditions. A good lesson learned. My Arai helmet definitely saved my life.
[Side note: I loved the story we heard about why 'Chicken' was called Chicken. The story goes that they wanted to call the place 'Ptarmigan' after the Alaskan state bird, but none of the inhabitants knew how to spell Ptarmigan properly !]
There was no passing traffic and our backup truck had gone ahead so I had to get on the back of one of the other bikes and ride for another few hours.
It was getting dark and Bob's brake lights lit up ahead and he came on the intercom: 'there's a huge guy walking towards me with his hands in the air and he's wearing a long raincoat……..'.
'No wait……..it's a moose!' – Fun times 😃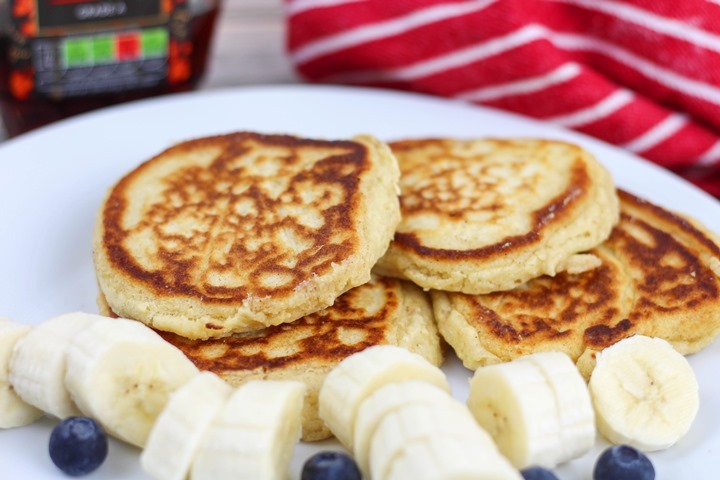 Finally, at about 02.00 we reached an emergency clinic where I could get treated for my wounds (ripped knee ligaments, damaged kidneys and impact cuts and lesions).
But at 04.00 they had finished with me and I was allowed to go.
A tip for all travelers to America – make sure you have good health and travel insurance before you travel and a credit card to pay for it, as that will be the first question you will be asked in such a situation.
The Breakfast of Kings
Anyhow, my trip was not completely ruined as we got to spend a few hours in a motel that night and I was able to travel in the support van.
But the next day we were back in the tents!
And it was these thick muesli pancakes that kept me going during the next few weeks of recuperation. They are very filling and you do not need many to satisfy yourself.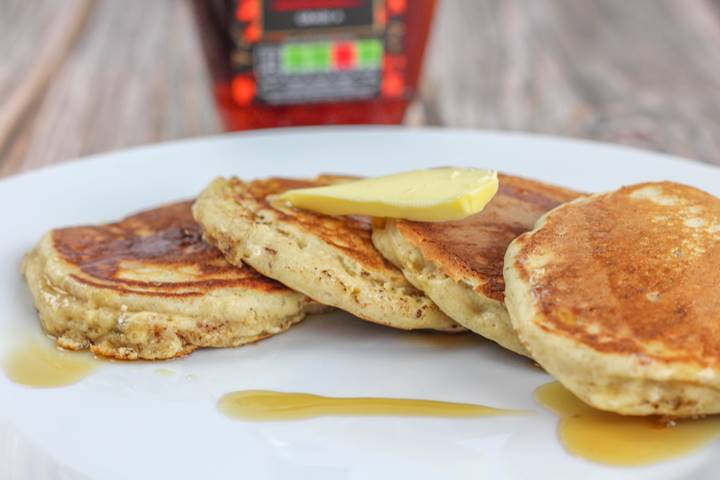 The pancake batter recipe below will give you a very thick pancake mixture, but don't worry it will rise in the pan!
Experiment with different toppings to see what you like the best.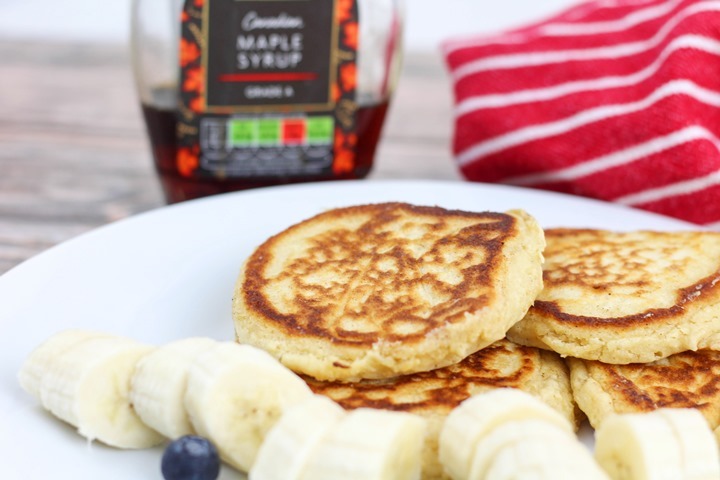 But really chocolate or Nutella, bananas, red berry fruits, ice cream and maple syrup all seem to compliment them well.
I hope you try this easy recipe. If you do, please let me know how you get on in the comments section below!
How to make fluffy pancakes
If you like pancakes you may wish to try these European style pancakes or crepes :
Or some other breakfast ideas: