Keto cheesy egg and bacon muffins
As ketogenic diets seem to be the 'in thing' these days, I thought it was time to include some keto recipes. This keto bacon egg muffins recipe is a very quick and easy one that you can just cook in your cupcake or muffin tray in the oven.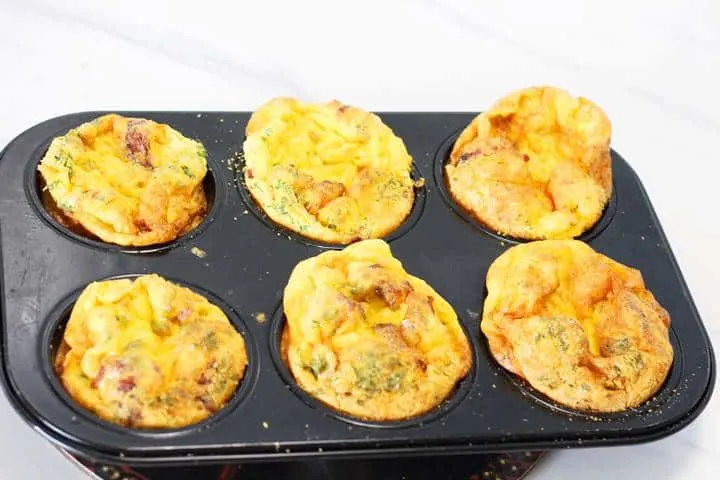 These easy keto snacks can be prepared in less than 30 minutes and are very good as meal prep. The great thing about these is you can make them early and keep them in the fridge for when you want to eat them.
Really they are good as a snack at any time of day, but they are really good as a quick and easy high protein and low carb breakfast.
Just heat them up in the microwave and take them with you for a warm low carb breakfast to go. Or eat them at home with a lovely big dollop of Hellmann's Real Mayonnaise.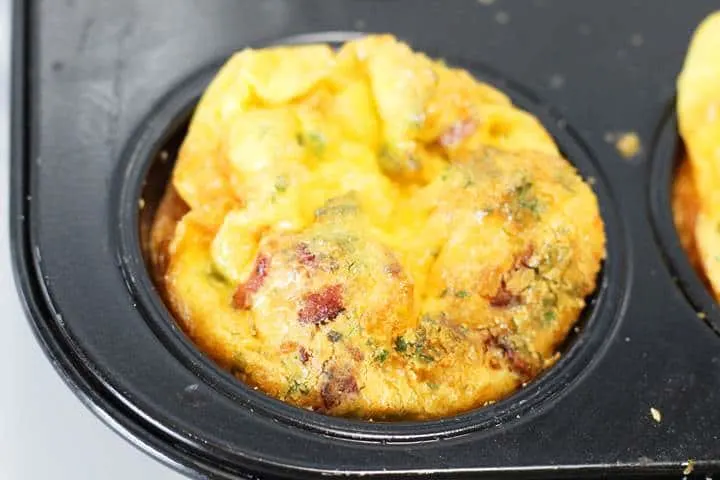 Two of these bacon and egg muffins will really fill you up and get you through to lunch. ( I photographed three, just to be sure 🙂 )!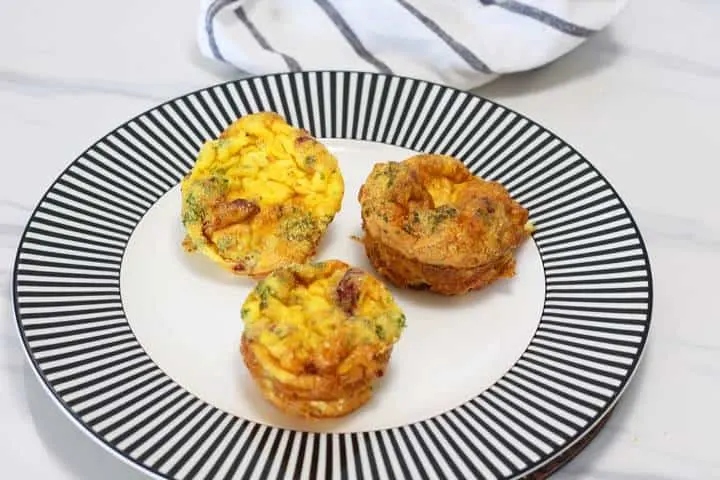 The cheese in them makes these bacon egg cheese cups full of taste and flavour. They will also go well as a cold snack and should fit nicely into a kids lunch box.
Alternatively, if you are not too bothered about the keto diet part of it, you can easily experiment with the recipe.
You can add ingredients of your choice like spinach, spring onions, mushrooms or baby tomatoes for some taste variation.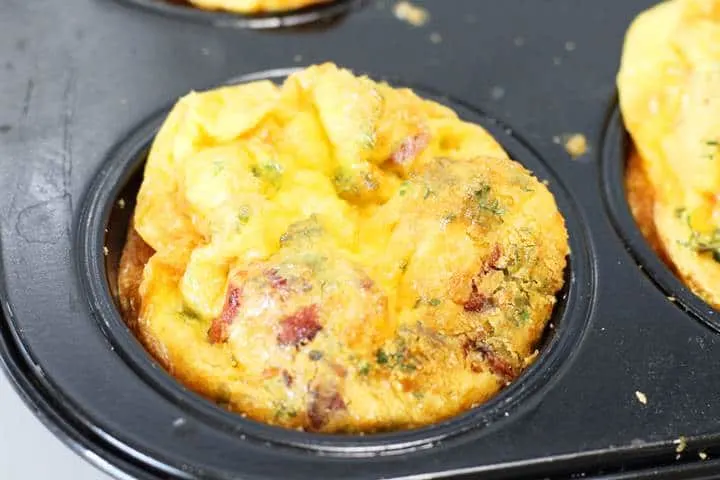 This recipe makes 6 bacon egg muffins, so just double the quantities to make double the number.
If you enjoyed this recipe you may wish to try this other keto tuna salad recipe or some of the other keto recipes listed below.
How to make keto egg muffins
Or maybe you could try some of these other Keto recipes: