Tasty Chicken Alfredo Lasagna
In this post, I am going to show you how to make an easy Alfredo Chicken Lasagna recipe!
This meal is one of the first meals my wife made for me, to win my heart ☺ – it was one of the best lasagnas I had ever had!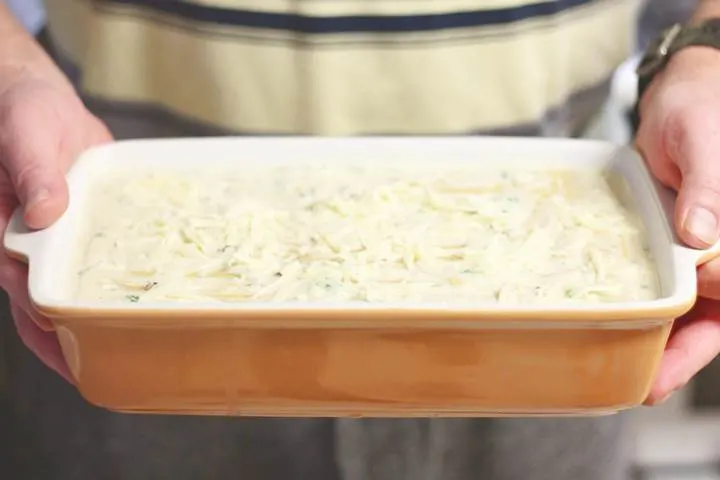 However, I think she may have used Rocket (Rucola) instead of spinach…
She is not one to follow recipes, so the recipe has never been written down, but I believe this attempt at a copy is pretty close.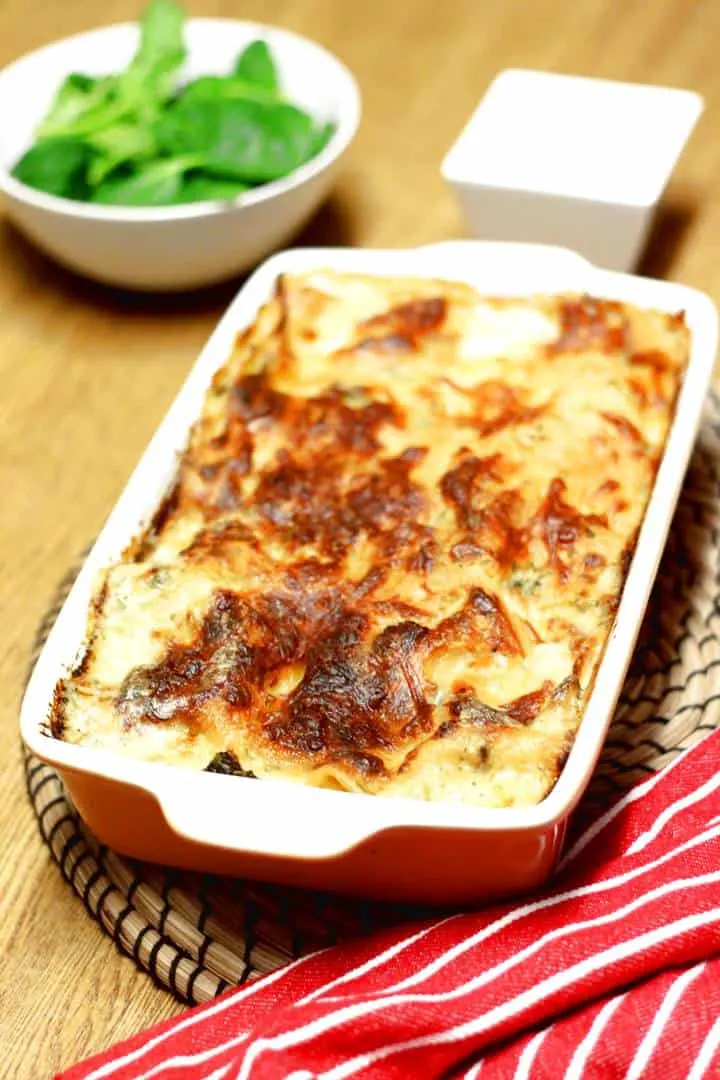 Needless to say, she has not been able to repeat her expert first attempt (without a recipe), so it is a good job that I am finally putting this to paper (or at least in writing).
Now I am not the only one to appreciate this delicious Chicken Alfredo Lasagna! Enjoy!
Lasagna or Lasagne?
So I have spelt Lasagna in the title of this post with an 'a' and not an 'e'. In Italian 'Lasagne' is the plural for 'Lasagna', and is apparently normally how the English would spell it.
But I am pretty sure I have seen 'Lasagna' used more often in restaurants so hope no-one is offended. Either way, it does not change the taste!
Lasagna is believed to have originated in Italy during the Middle Ages, with its roots traced back to Ancient Rome where layered pasta dishes were prepared.
Over the centuries, lasagna evolved into a popular Italian dish, characterized by its distinctive layers of pasta, sauce, cheese, and various fillings.
Check here if you wish to try my ground beef lasagna. This is the more common lasagna bolognese recipe that we all know and love.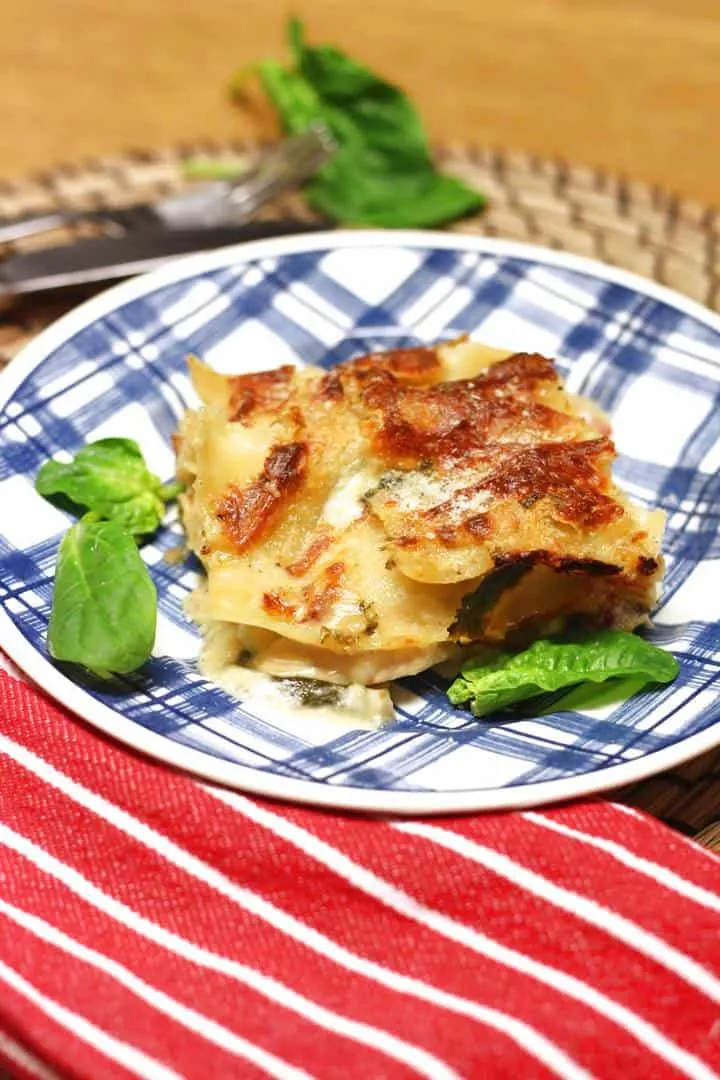 Alfredo or Al Fresco?
So not being Italian I sometimes mix these two similar-sounding descriptions up. But really it is fairly simple to remember.
Apparently, the Alfredo comes from Alfredo di Lelio who was a restauranteur in Rome in the 1920's. He invented the dish fettuccine Alfredo, which has a similar Alfredo Sauce as this dish.
Al Fresco, on the other hand, when referring to eating means to eat outside. However, literally, it means 'in the cool air' and does not mean to dine outside in Italian.
Its more common meaning is to 'spend time in jail'!!!
Whatever your thoughts of Italy or Italians, if there is one thing they pride themselves on (well there are quite a few actually – cars and bikes to name but a few), it has to be their food.
We are enormous fans of Italian food in our house and you will find a few more Italian recipes elsewhere on this site. A few links are available below.
I hope this chicken and spinach alfredo lasagna gives you the same warm feeling I had when I first tried it!
If you try to make it, please let me know how you get on in the comments section below!
How to make chicken lasagna with white sauce
How about trying some of these other Italian recipes?