Delicious Indian Chicken Curry Recipe
This is really probably my favourite authentic Indian chicken curry recipe of all time because it is so easy to make and so delicious. Above all, you can decide yourself how spicy you want to make it. In addition to this, you can make it in a single pan which saves the washing up. I use my trusted wok to make this dish.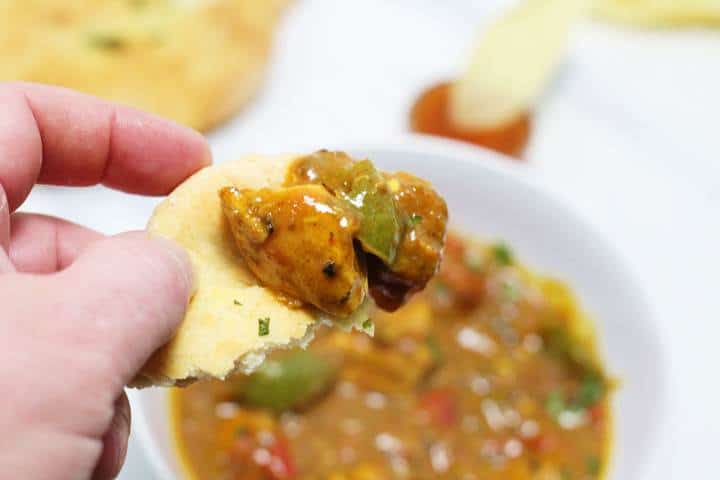 The healing qualities of Indian spices
This recipe literally saved my life a number of years ago. I had some weird condition that made my skin extremely sensitive to being touched. It meant I could not wear shirts and had to strip off. The doctors were flummoxed.
I spent a week eating a very strong spiced up version of this curry with lots of chillies, and hey presto – the problem went away, never to return!
How this happened I do not know, but they say that spices used in Indian cooking, like turmeric and ginger both have powerful healing properties, especially for pain relief. I use quite a lot in this recipe. Who knows?!
It may be coincidence, but I have much faith in the healing powers of spicy food, and the beauty of this meal is that you can make it as hot and fiery as you wish. Similarly, the basic version without chillies has a lovely mild taste.
Simple Ingredients
The ingredients for this curry are very simple. Garlic and ginger, a few spices, some chicken and vegetables and coconut milk.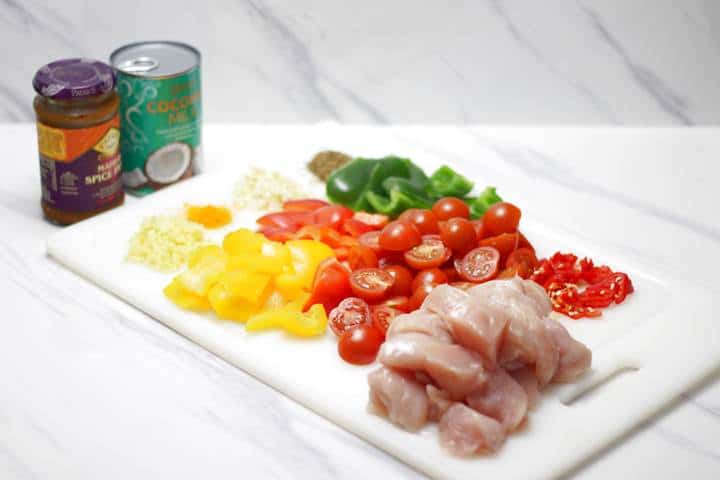 It is always a success, and the pan is nearly always emptied, however much I make. If I am lucky enough to have any leftovers it can be frozen and reheats well in the microwave.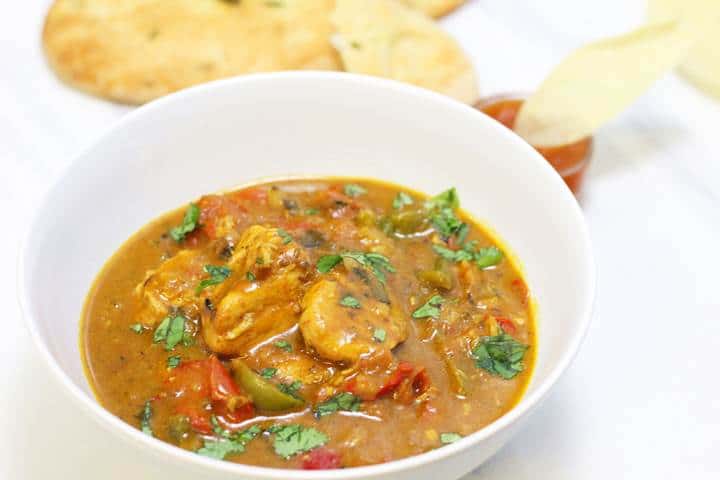 The coconut milk and the madras paste makes this dish so good. Really the taste is amazing!
It is also quite unusual to have a curry with no onions in the recipe, but it means my daughter has nothing to complain about!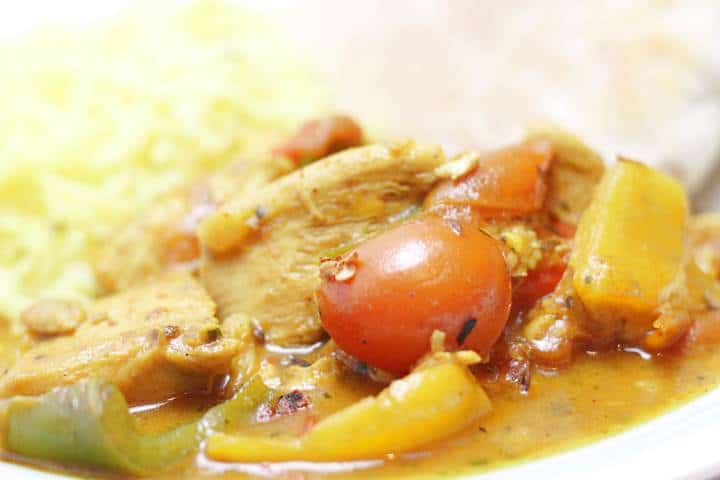 How to make a delicious chicken curry in coconut sauce
Here you can find a recipe for making your own naan bread: