Mushroom Puff Pastry Recipe
This recipe is a simple recipe for some savoury mushroom tartlets or mushroom pastry, that you can serve as a starter, snack or appetizer.
If you like mushrooms, then these are a delicious idea and, though they do take some time to create, they can be made upfront and cooked when you need them.
They are worth the effort and are a great vegetarian starter or appetizer if you need one.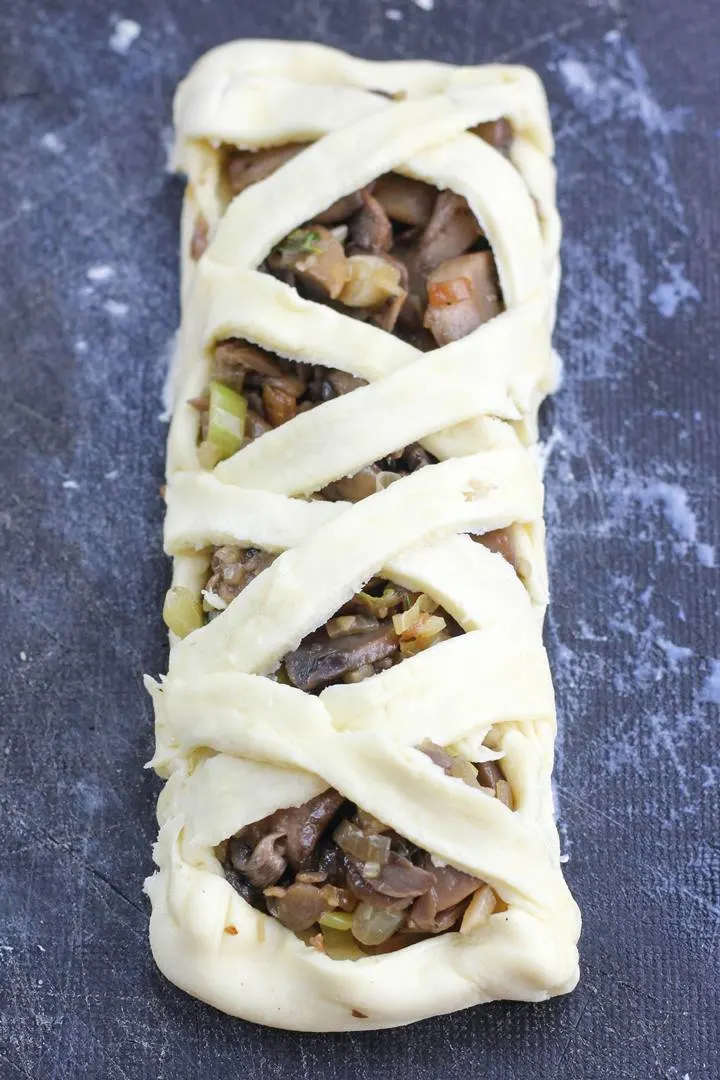 Working with puff pastry
I have used some ready-made puff pastry from Aldi to make these mini mushroom tarts, just to make things easier, as making pastry is not my forte! 😊
I was actually wanting to try this recipe with some filo pastry to try and make a mushroom strudel, but I could not find any ready-made filo pastry nearby.
I was certainly not going to try and make it filo pastry myself, as my last two pastry attempts had been total failures, and let's face it, life is too short to be making your own pastry!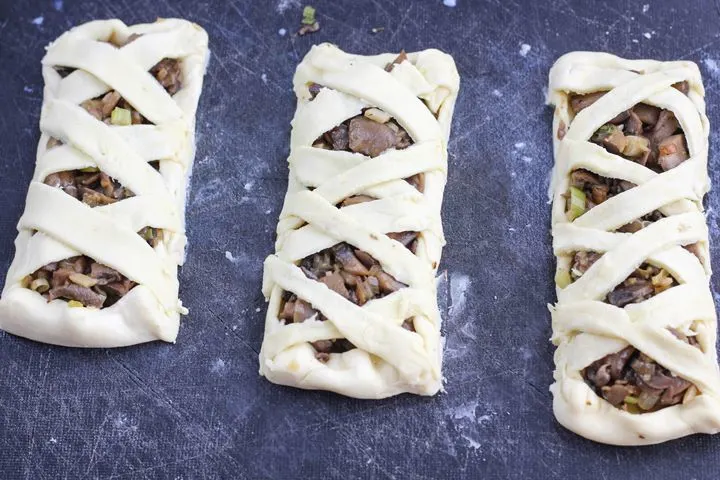 The inspiration for this snack came from a mention of mushroom strudel by Anthony Bourdain in his book 'Kitchen Confidential'. I have no idea what was in the ones he used to make. But I bet they must have been wonderful.
I was quite happy with how these ones turned out. I do need to work on improving my pastry skills however!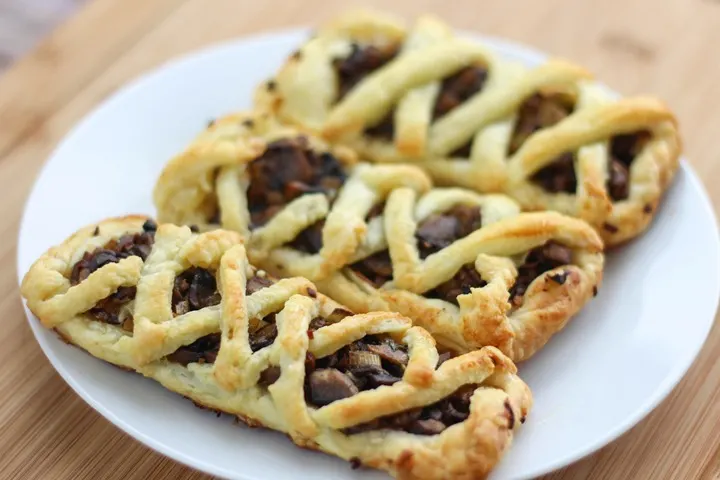 It was quite fiddly work when putting these mushroom tart appetizers together.
I used my dough scraper to work with the dough and cut the lattice strips, which worked well. Make sure you lightly dust the working surface with some flour, so the pastry does not stick to it, and properly grease your baking tray.
When picking up the tarts I used a flat spatula to get underneath them, so they did not fall apart.
Once they are cooked they have, of course, much more structural integrity.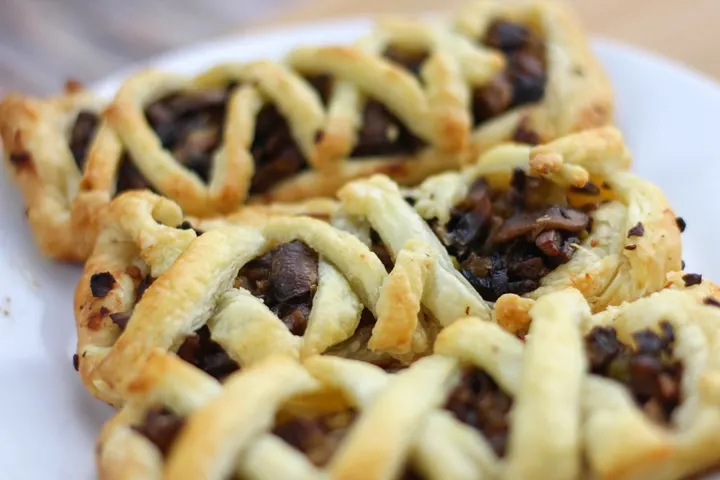 Making the Lattice Top
Getting the lattice strips crimped to the base is quite tricky and takes some patience. So do not make these if you are in a hurry! I made them while I was watching a T-20 cricket match, which was actually a perfect multi-task!
Looking at the pictures it is clear that a few of the lattice strips broke during baking. These were the ones that were too thin or already damaged when I put them in the oven.
The wider strips seemed to have survived better, so that is the way to go!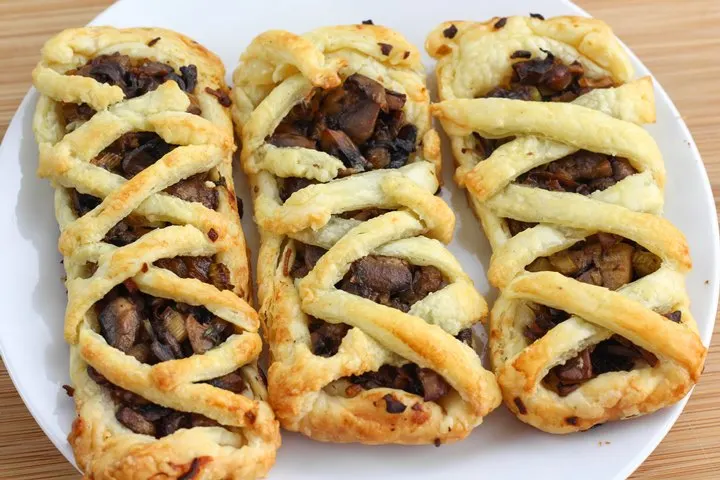 I hope you get to try this simple recipe. Please let me know how you get on in the comments section below!
How to make mushroom pastry