Crispy Chicken Wraps
This simple recipe shows you how to make your own delicious crispy chicken wraps at home.
These wraps are absolutely delicious and I bet that you will want to make them more than once!
This is another takeaway food you can easily make at home for a fraction of the price and with a tastier result.
Crispy chicken wraps using pan-fried chicken
This easy recipe uses my pan fried chicken breast recipe to cook the chicken. It is simply a fried breaded chicken recipe that gives you some delicious crispy chicken tenders that everyone will love. All my kids certainly do!
Depending on how many you are going to make, you may need to cook the chicken in batches so as not to crowd the pan. While you are cooking the chicken and the bacon you can start to assemble the tortillas with all the other ingredients.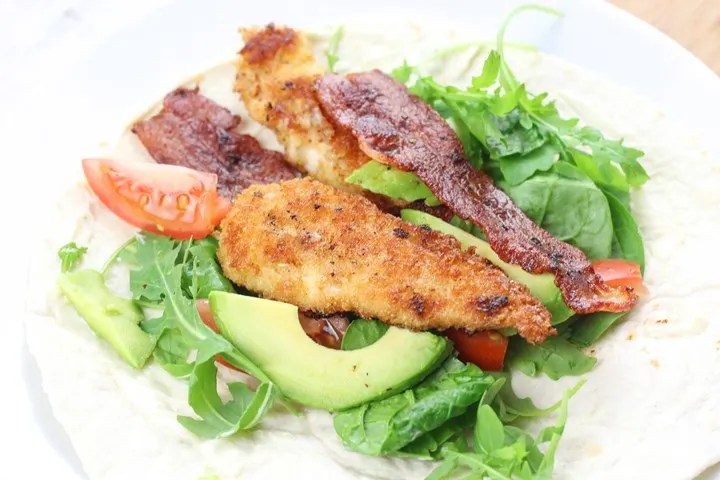 In these photos, I used some spinach and rocket (rucola) leaves as a green salad, but you can, of course, use other leaves if you prefer. If you replaced them with lettuce leaves you would almost have a McDonalds McWrap copycat.
The crispy chicken goes extremely well with the salad choice of tomato, avocado and green leaves. And, of course, Hellmann's Real Mayonaisse gives it the final touch of perfection!
If you wish to play around with this recipe you can always try and make a crispy buffalo chicken wrap by using some buffalo sauce instead of mayo. Or you could try making crispy chicken ranch wraps by using some ranch dip instead of the Hellmann's. Or give it a Greek taste by using some tzatziki? Have a go and see how it turns out!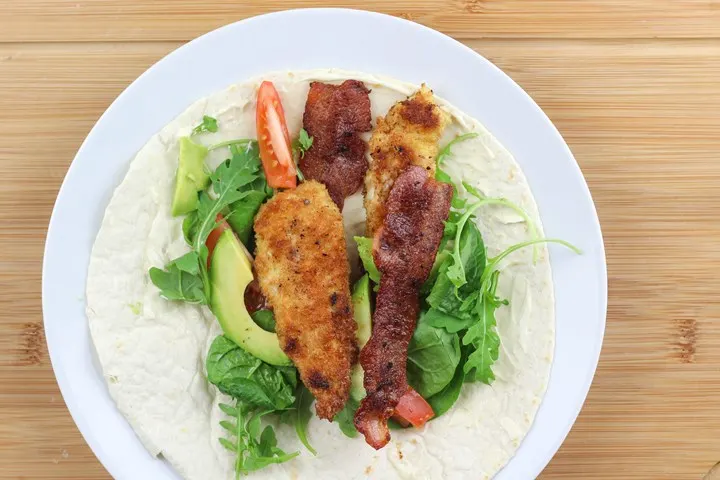 A Healthy Picnic Treat
These wraps are also a great healthy meal to take with you on a picnic or a road trip. But make sure you pack them tight, or you are likely to make a mess! Make sure the bottom of the wrap is tucked in to prevent any spillage!
You will need to keep them cool until you eat them, but they are great hot or cold.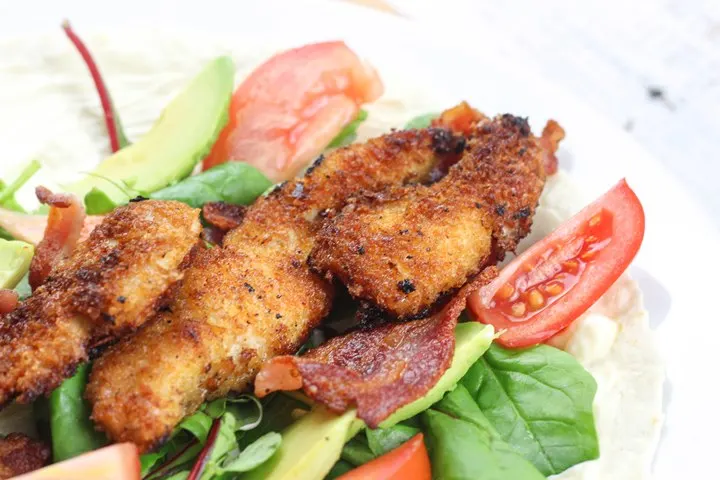 If you do make them ahead to travel with, just wrap them tightly with some clingfilm to keep them fresh.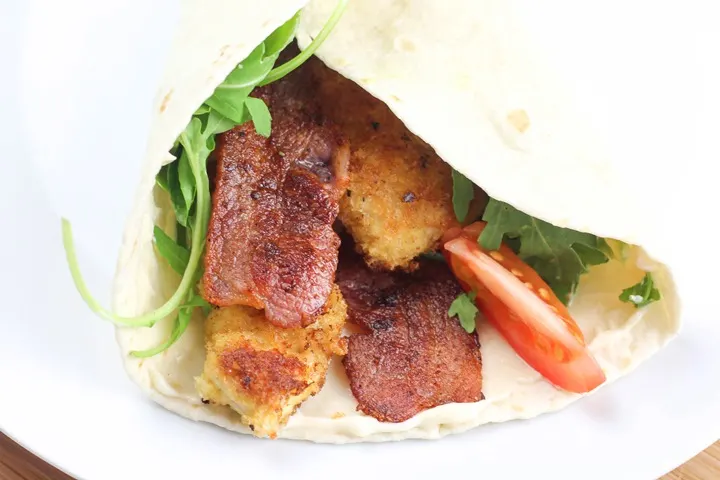 I hope you enjoy trying to make these delicious crispy chicken wraps. If you do, please let me know how you get on in the comments section below!
How to make crispy chicken wraps
Other takeaway food to make at home: