Brazilian Beans and Rice
In the wonderful country of Brazil, rice and beans is a staple part of most Brazilians' diet. This easy recipe shows you how to make some traditional Brazilian rice and beans with just a few ingredients.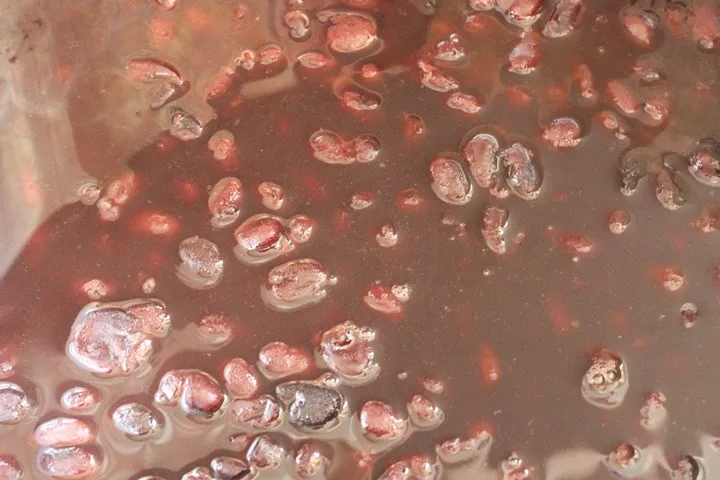 Brazilian Catering
My wife is Brazilian, and I have been very fortunate to have travelled to the beautiful country of Brazil many times. Both for business and for pleasure.
A few years ago I was Project Quality Manager on an FPSO project destined for Brazilian waters and hence was very busy auditing many companies in Brazil on their ability to deliver complex industrial equipment for our project.
This brought me to many different places and companies, mainly in the States of Rio de Janeiro, São Paulo, Minas Gerais and Espirito Santo.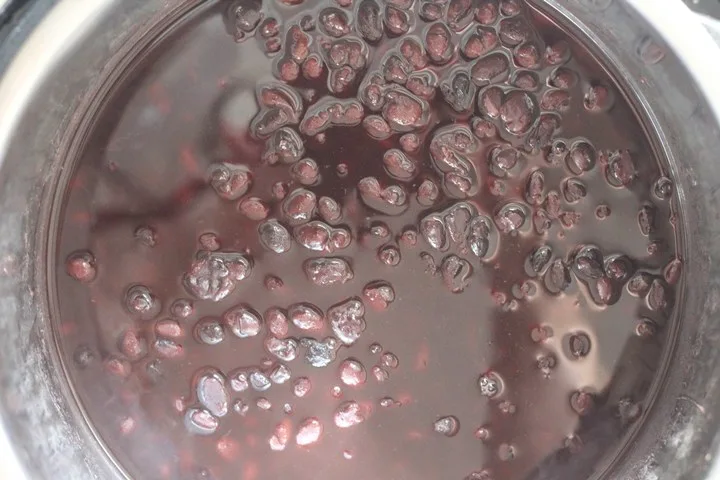 Nearly all of these Brazilian companies have canteens where they feed their employees at lunchtime. In all of them, the catering was very similar, and rice and beans (feijão in Portuguese) was nearly ALWAYS on the menu. It was served together with a choice of meat (normally chicken or beef) and vegetables and salad.
In fact, most Brazilians will eat rice and beans almost every day of the week in some form or another.
I think it is something that is in the blood, as even my teenage daughter, who has never even lived in Brazil says this is her favourite food.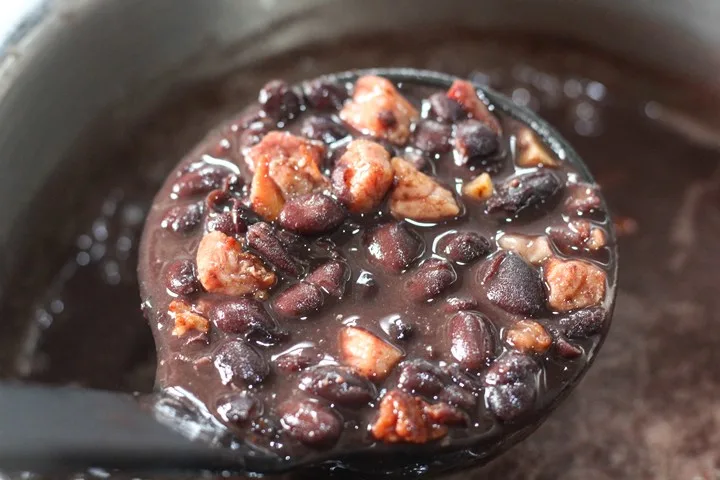 Cooking the beans
The only thing that seemed to vary between the different canteens was the colour of the beans. They seemed to be black around Rio and brown in São Paulo state.
I have used some black beans in this recipe. But you could just as easily use some brown beans if you prefer. We avoid soaking the beans by giving them a thorough rinsing before cooking them under pressure.
It is, of course, possible to cook dry beans without a pressure cooker. But then you would have to soak overnight beforehand and they would take a lot longer to cook.
You can also use tinned black beans to make this recipe. These are normally pre-soaked, and do not require cooking in the pressure cooker. But they will never be quite as authentic or taste as good as the real thing, cooked from dry beans.
Feijão or Feijoada?
As we have added some smoked lardons to this recipe, it is not really just feijão (beans), but really it is a feijão gordo (fat beans) recipe. If we went a step further and added more pieces of pork or Brazilian sausages, like linguica or calabresa, then it would become a 'feijoada', which in some states of Brazil is considered the national dish.
I have eaten some delicious feijoada on the top floor of the Rio Othon Palace on the Copacabana, and really, if you get the chance, you must try it. At the weekends they used to have a large selection of different types. Absolutely delicious!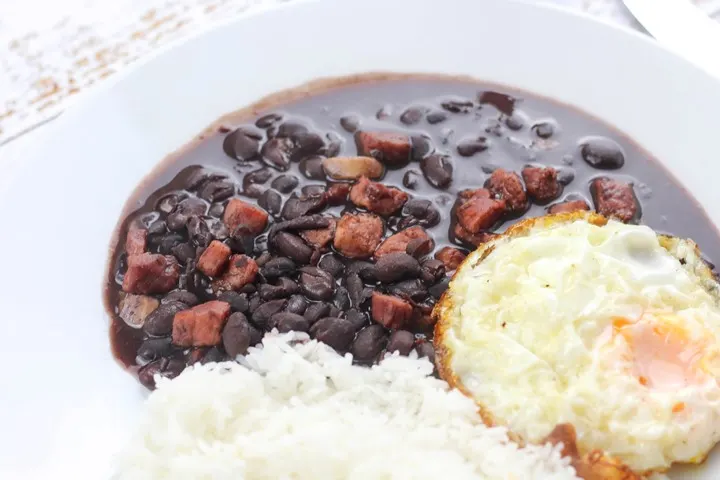 This recipe is really a simple beans recipe, but if you have never tried them, please give it a go. My wife loves making this as it reminds her of home. We will survive for several days on the quantities in this recipe (that were based on the size of the bag of beans). It is cheap and easy, what more could you want?
In Brazil, the beans will stay in the pot on the stove and the next day they will be re-boiled before serving. But we like to keep them in the fridge though between meals just to be safe!
These beans taste even better the next day. The sauce does thicken up though overnight, so you will need to add some more water when you re-heat them.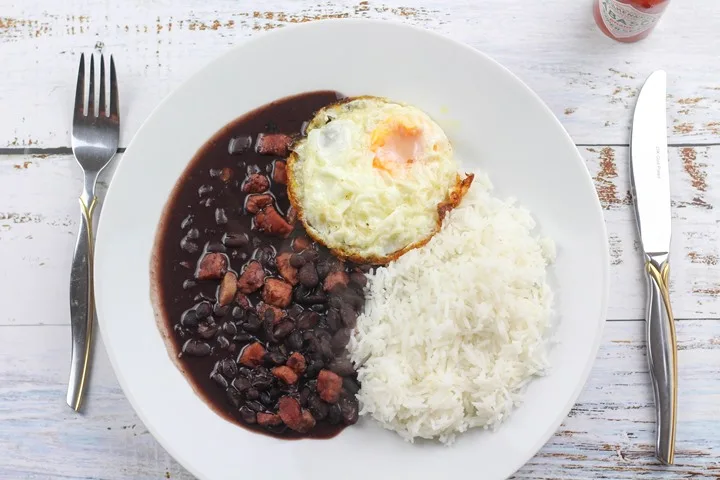 What to serve with Brazilian rice and beans
You may wish to serve this meal with some farofa which is manioc flour (or cassava). Manioc is a root that is also a staple food in Brazil as much as we would eat potatoes.
We normally serve this up with a fried egg. which combines perfectly with the taste of the beans and bacon. Another of my Brazilian favourites is in fact deep fried manioc, which I think tastes just so much better than our French fries. This makes a good side dish.
I hope you enjoy making this recipe. Please let me know how you get on in the comments section below!
How to make Brazilian Rice and Black Beans