Pan Fried Breaded Chicken Breast
This is a simple pan fried chicken breast recipe. This is one of my wife's easy recipes and all the kids love it!
Everyone seems to have their own fantastic pan-fried chicken breast recipe. So this is ours, and boy is it easy and tasty.
This is also sometimes known as Chicken Milanese or Chicken Milanesa.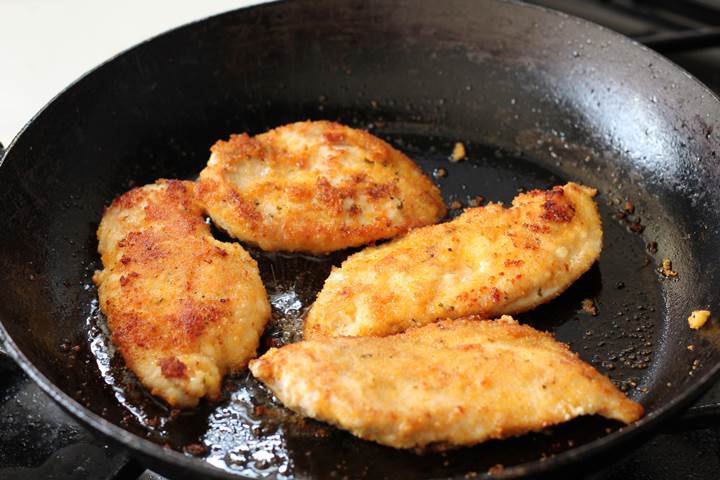 This is a very simple fried chicken recipe with no frills and nothing complicated. There is something about boneless fried chicken breasts that makes life feel good.
There is no waste and fiddly bits! And really you can not get any simpler than this recipe.
But simple or not, I guarantee the kids are going to love it.
This fried chicken recipe gives you the pure and unadulterated taste of the chicken, because of the limiting of the spices. My kids all love this – everything gets eaten!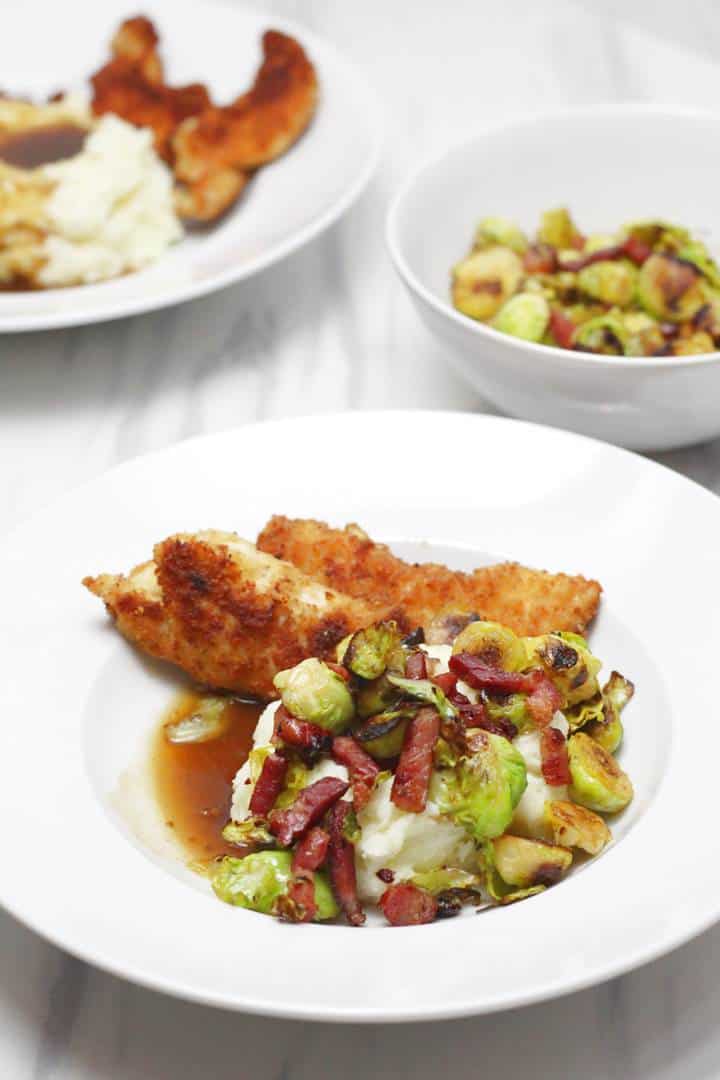 The best pan fried chicken recipe. Quick, easy and unadulterated
This fried chicken recipe is easy to make, with no marinade time and can be on the table in under 15 minutes.
This fried chicken recipe is also a good snack on game day, and you can easily whip it up at half-time and serve with a curry dip.
If you wish to eat healthy fried chicken like this, you can add any spice you want to your dip instead of putting it in your marinade. Then everyone is happy because not everyone likes spicy stuff.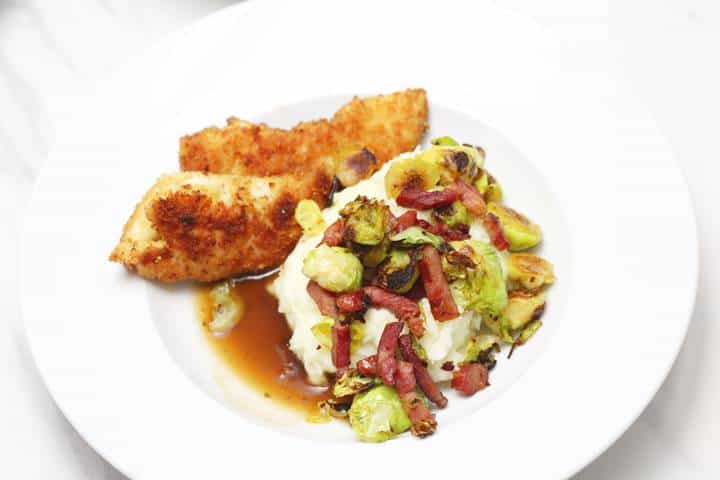 Alternatively, it can be transformed into a yummy healthy meal with some mashed potatoes and a choice of side vegetables.
Here I have used some delicious Brussels sprouts with pancetta and some chicken gravy.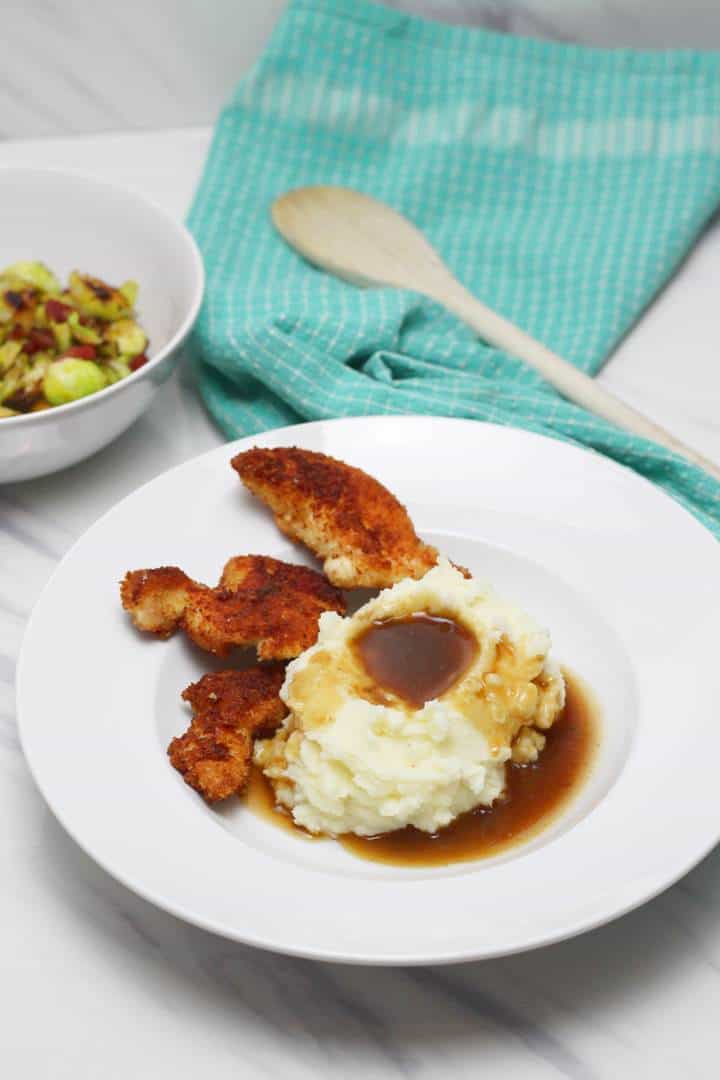 Either way, it is a winner on its own. But if you want to try and spice it up, you can vary it by adding all sorts of your favourite spices or sauces before you fry.
Here I served up with a delicious baked potato. Wonderful comfort food!
But you know, sometimes things are just better when they are simple.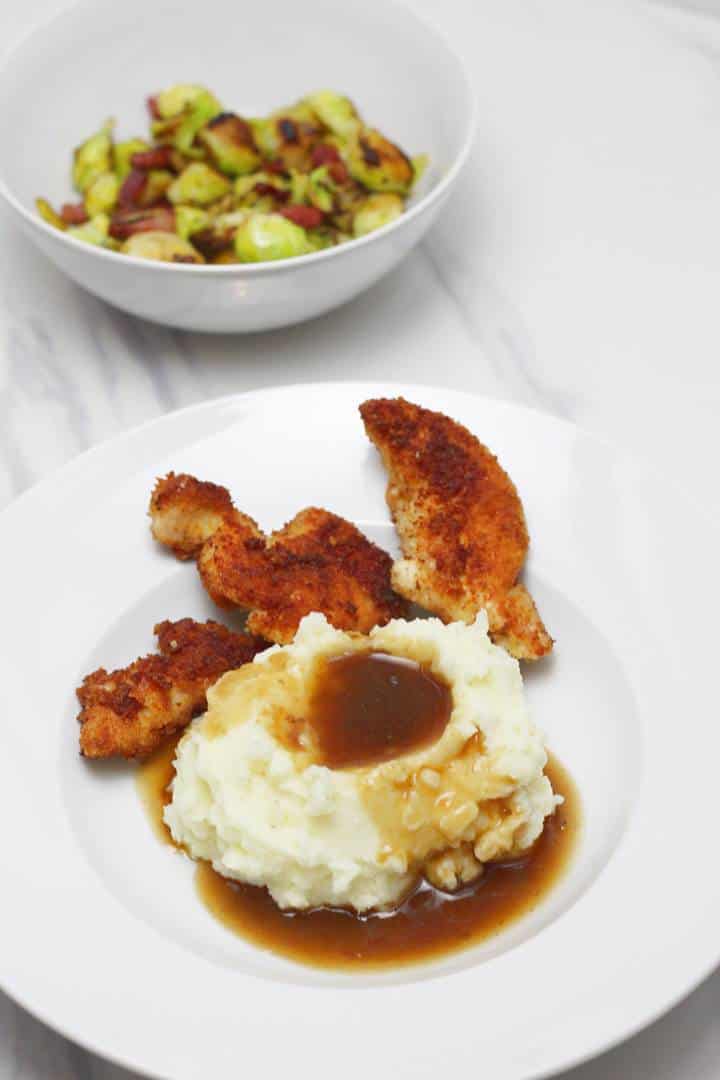 I would love to know what you think of it, and please give me some feedback in the comments box below if you try it!
How to make Chicken Milanese