Mongolian Beef Recipe
This post will help you make your very own takeaway style crispy Mongolian Beef in your own home. Save money on take-outs and make it even better. This recipe is quick and easy and you can have this delicious speciality on the table in less than 15 minutes.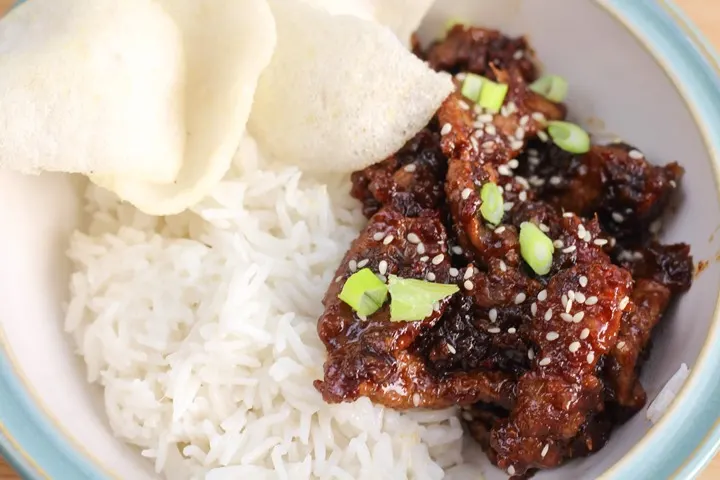 Chinese Food
I have been to China many times for business in the past, when I was working on building an FPSO for a Brazilian client. Whilst there I was working on a shipyard where we were fed typical Chinese food every day in the canteen at lunchtime.
Some of the food was very good, and their version of sticky Mongolian beef was one of my favourites on the menu. It was not so crispy, but it was tasty.
Some of the others were not so inviting:
Because the translations were not so accurate 😃 you were never really that sure of what you were actually eating, so we tended to stick to what we knew was OK, rather than trying the entire menu.
When you see a menu like this one, you will understand what I mean:
But then, as you know, Chinese food is very different all over the world, and seems to be aimed to suit the particular local population. A Chinese menu in the UK, for example, is very different to a Chinese menu in the Netherlands for example.
In the latter, you will find the menu will most likely be mixed with Indonesian food. And each country has its own inventions of Chinese food that you will struggle to find in China.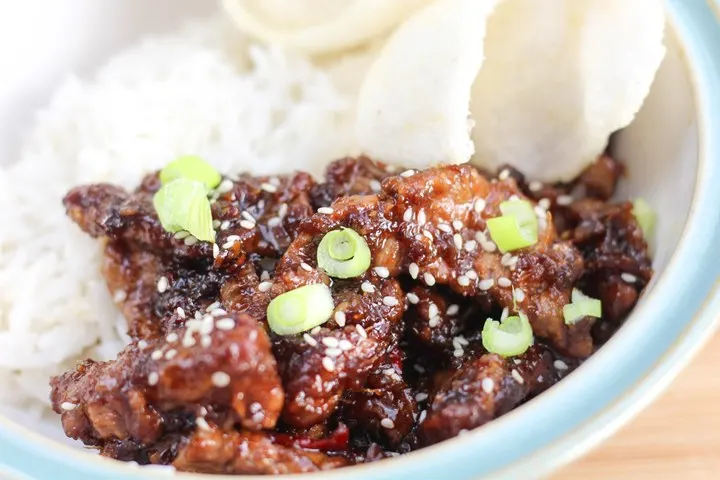 However, Mongolian beef is one of the dishes that was available there, in our Shipyard canteen, even if it was probably called something else (I would not dare to guess what it was known as now 😃).
Recipe tips for Crispy Mongolian Beef
The secrets to this recipe to get crispy and sticky Mongolian beef are as follows:
Use some good quality beef, like sirloin, rump or flank steak. It needs to be tender when cooked and it will not be in the pan for long.
Use low sodium soy sauce or a Teriyaki soy sauce. This will prevent the sauce from being too salty.
Get a good covering of cornstarch or cornflour on the beef. This will help make the beef crispy when you fry it.
Make sure you adjust the taste of the sauce to suit your preference, using sugar or vinegar as necessary

Make your own takeout
In these days of social distancing, as I write this post, it is great to be able to re-create your favourite takeout meals at home.
Not only does it save you money, but quite often you can make it better than they do in the restaurant with a good recipe. And this one really is quick and easy. It probably costs less than 2,50 Euros per person to make at home.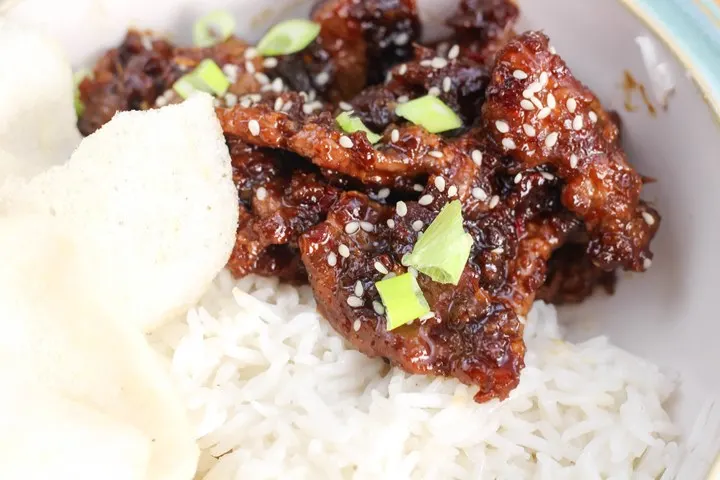 I hope you enjoy this recipe. Please let me know how you get on in the comments section below!
How to make crispy Mongolian Beef