Healthy Ranch Dip
This homemade ranch dip recipe is ready in 5 minutes and is perfect for all sorts of occasions. When there is a big game is on, or you are having a BBQ get together, there is nothing better than some delicious Buffalo hot wings, some peeled raw vegetables with a healthy dip or two to keep you going.
This ranch dip is a creamy tasty dip that works very well for dipping almost anything in, and is quite moreish. The more you have, the more you want, so make sure you make enough of it!
If you are worried about the amount of fat in this recipe, you could always use low-fat (or 'light') versions of the sour cream and cream cheese.
Origins of Ranch Dip
Ranch dressing or dip is a brilliant American invention and was created in the early 1950's by a plumber, Steve Hanson. He and his wife opened the Hidden Valley Ranch in California in 1954, which later led to the Hidden Valley Ranch brand, from which the 'Ranch' name originated.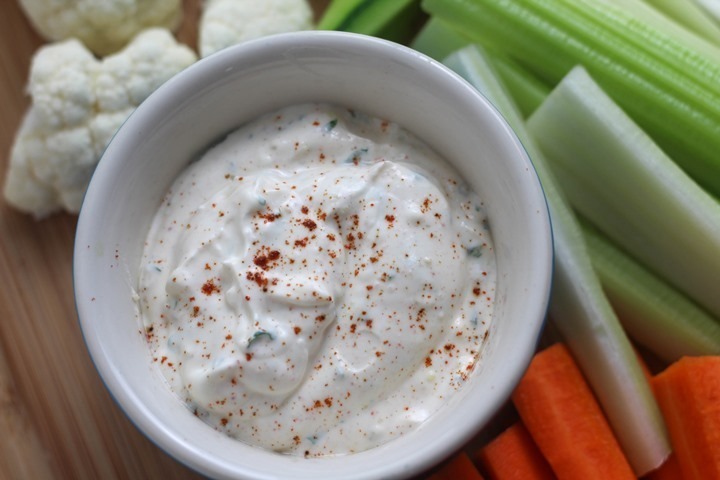 There are many types and flavours of Ranch salad dressing out there marketed by the Hidden Valley Ranch brand, now with a different owner. They also make spice mixes to make your own dips.
This homemade ranch dip does not use their products, and in fact, uses basic ingredients you should already have in your pantry. It is a fairly basic dip recipe and is based on the main ingredients of sour cream and cream cheese, which is why it is so creamy and delicious.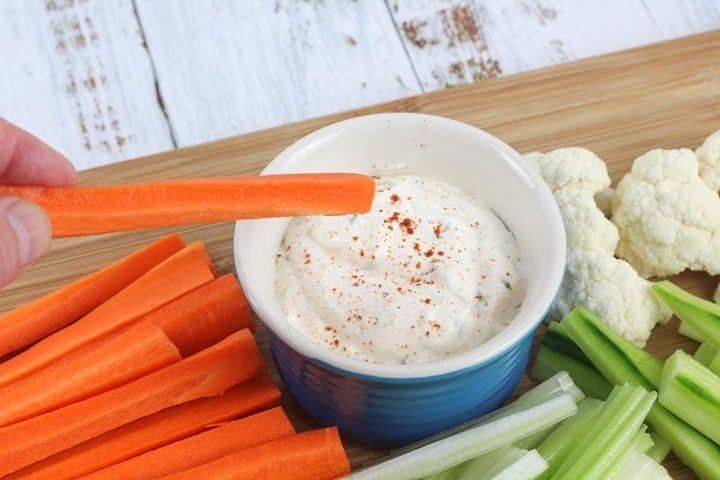 It also contains fresh ingredients so likely fewer preservatives than the store-bought versions.
Difference between ranch dressing and dip
Really the only main difference is the consistency. For the mix to be a salad dressing it should be pourable so that it can be dressed over the salad. The dip needs to be thicker so that it sticks to whatever you are dipping in it.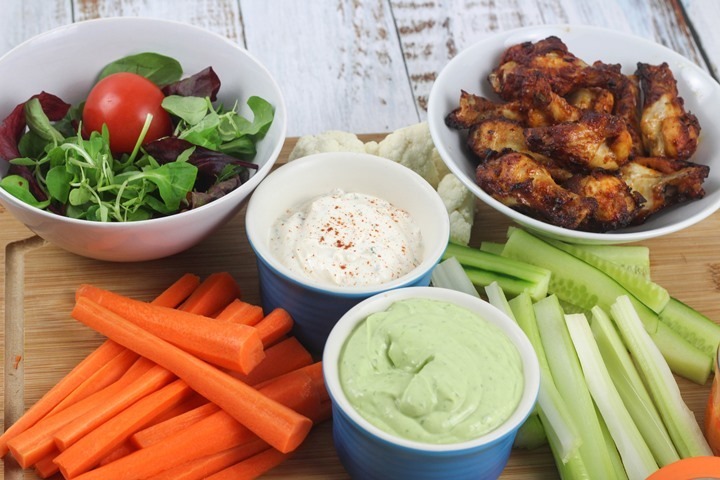 If you want to dilute the dip and turn it into a salad dressing, you could just dilute it with some buttermilk, until you get the consistency you want. Buttermilk would have been one of the original ingredients or the original recipe.
I hope you enjoy this simple recipe and would love if you could let me know how you get on, in the comments section below!
How to make Ranch Dip