Wing time Buffalo Dipping Sauce
This easy Buffalo Dipping sauce recipe is the perfect accompaniment to chicken wings. Serve it either as a dipping sauce or as a sauce to fully coat your wings in. Absolutely delicious.
Upstate New York Buffalo Wings
Many years ago I studied at Rochester University in upstate New York. It was an intense period with much hard work and play. I remember the highlight of each week was Friday evening when we would hit the town for a few beers and some hot wings.
Back in those days, at the beginning of the 1990's, it was unfortunately before the explosion of craft beer manufacturers in the region, which meant the beer choice wasn't that brilliant. Just weak American lager-type beers. But wow, were the chicken wings good!!?
We would frequent a number of joints we knew where we could get a huge plate of freshly cooked Buffalo Wings. Gosh was that a good way to avoid having to cook.
Buffalo wings are chicken wings which are coated in a spicy Buffalo sauce, like the buffalo wing sauce described in this recipe. Apparently, Buffalo wings were invented in the Anchor Bar and Grill in Buffalo, NY back in 1964 using Frank's Original hot sauce. And wow, am I glad someone came up with this fantastic idea!
Garlic Buffalo sauce
In this recipe, I add a little bit of Worcestershire sauce, some Tabasco and some minced garlic to the original recipe, to make the perfect garlic Buffalo sauce. This is such a perfect recipe to use on game days when you need a pile of hot wings to snack on.
Some people prefer to use the sauce as a dipping sauce, but I like to cover my chicken wings in the sauce in a bowl, before transporting to a clean plate. Either way, use some napkins or you will need to clean your fingers afterwards!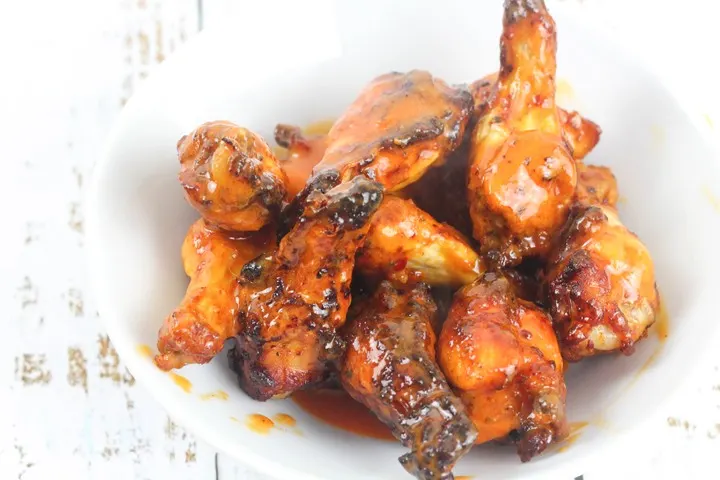 The trick is to make sure you have some nice crispy chicken wings to coat. I make mine in my air fryer, just because it makes them crispy and is a minimum of fuss and energy use.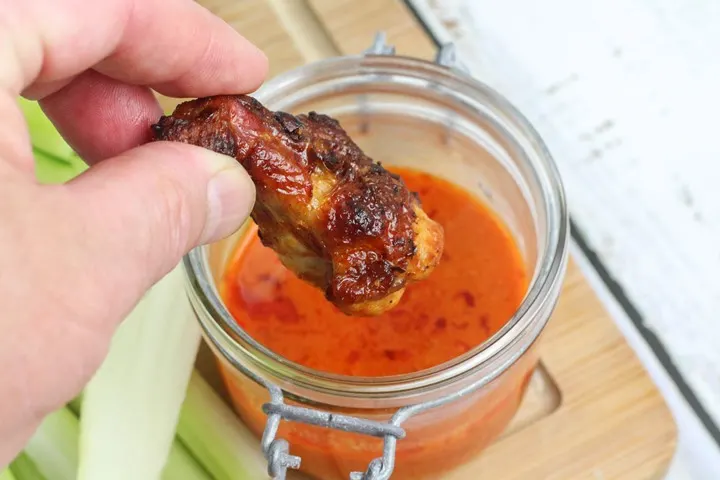 I hope you enjoy this easy recipe and look forward to hearing how you get on!
How to make a good Buffalo dipping sauce