Takeout Style Sesame Noodles Recipe
If you like ramen and noodle fast food joints, you will love this easy takeout style sesame noodles recipe.
This recipe is ready in no time and super yummy.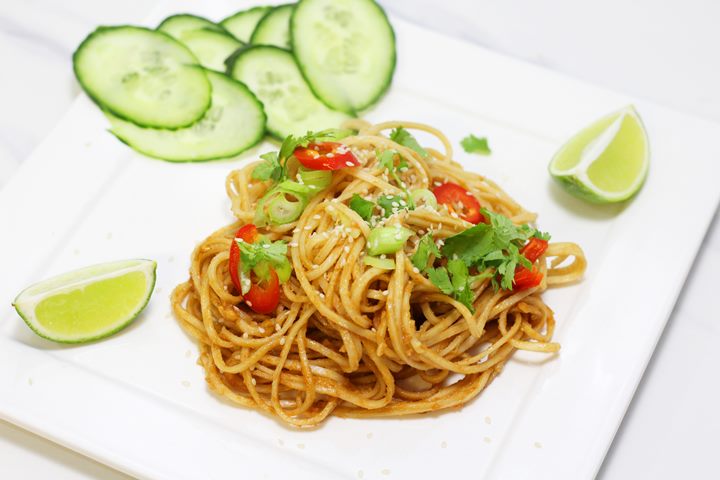 The mixture of sesame (from the tahini and sesame oil) and peanuts (from the peanut butter) combines brilliantly to give you a wonderful tasty coating to your noodles.
In these pictures, I used some medium egg noodles, which were ready in less than 5 minutes!
Best type of noodle?
I suppose you could use any type of noodle – rice noodles, udon or soba noodles or probably even spaghetti!
The great advantage of this meal is the speed with which it can be on the table. Especially if you use quick-cooking noodles.
We like our noodles hot, but they can also be eaten cold if you prefer. This is quite common in Asia.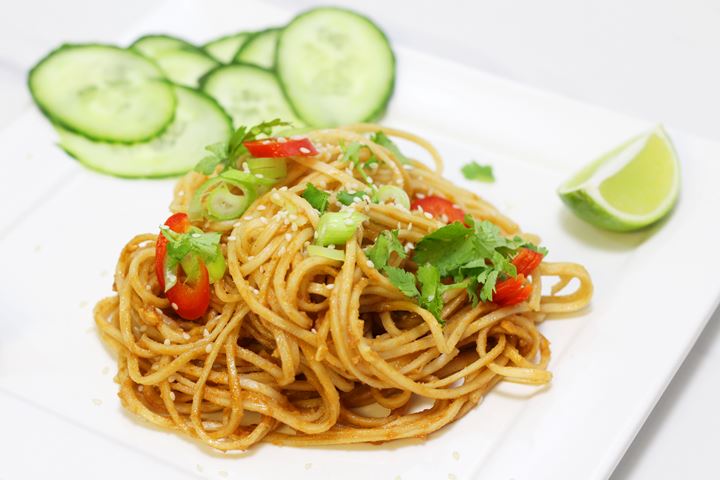 We ate these together with some Thai satay, and the satay sauce made these noodles even better!
You can experiment with the Sriracha sauce, depending on how spicy you want your noodles. You could even make a full meal with this recipe by adding some cooked chicken to the pot.
The apple cider vinegar is perhaps not really an authentic Chinese or Asian ingredient, but I did not have any Chinese rice vinegar in the pantry and this seems to work just as well.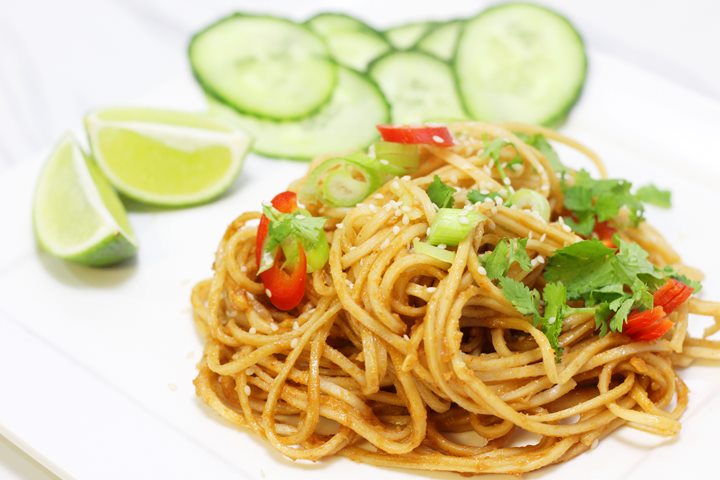 Noodles are a fantastic Asian dish and are so easy to prepare when you have the right ingredients to give them some taste.
The use of tahini and peanut butter in this dish is a classic and I guarantee you this dish will go down well.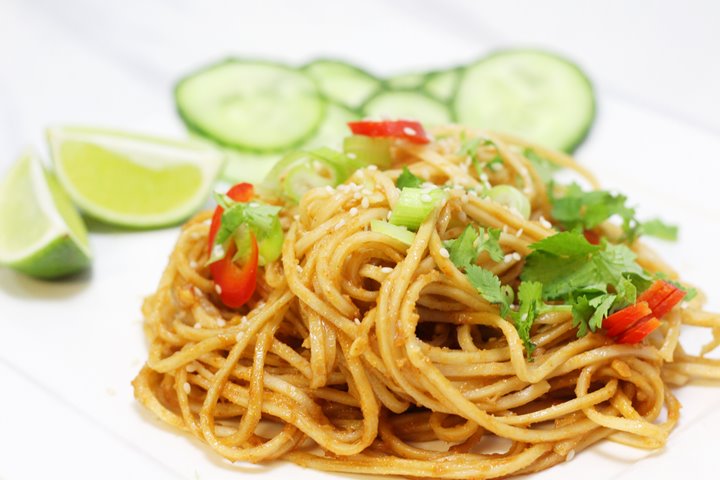 If you try this dish, please let me know how you got on and what you did to improve it in the comments section below!
How to make Sesame Peanut Noodles