Cheese and Onion Rösti Recipe
This easy recipe will show you how to make some cheese and onion Rösti (Röschti) in your own kitchen. These cheese and onion hash browns are very quick and easy to make and are a delicious way to eat potatoes.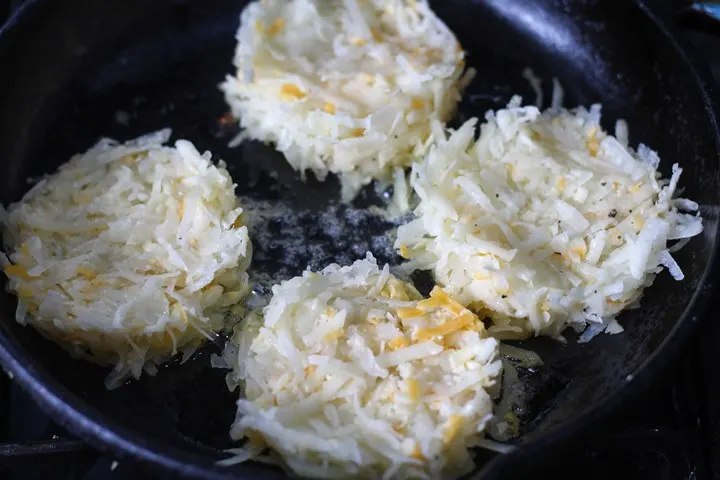 You can eat these rösti cakes at breakfast with a fried egg or two, or any time you fancy a tasty snack.
What is Rösti?
Rösti is a Swiss dish made with coarsely grated potatoes that have been fried in a pan. This version of cheese and onion rösti just includes some grated cheddar cheese and onion to add some extra flavour.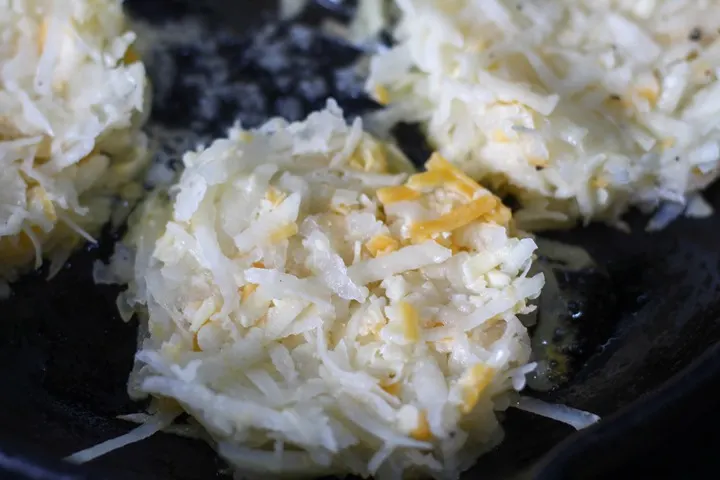 I tend to make individual versions of these röstis with cheddar as that is what I have in my fridge at any particular time. But you could also use some real Swiss cheese, like Emmental or Emmentaler to make it more authentic.
Onions always go well with potatoes, as does cheese, so this really is a logical step forward from the basic rösti recipe.
Liechtenstein Cuisine
Röstis are part of Liechtenstein cuisine, which has been influenced much by its neighbouring countries of Switzerland and Austria. I was introduced to röstis in Liechtenstein as a kid when we used to enjoy super skiing holidays there.
You may find that röstis are actually cooked in different ways in different places.
Often you will find them with a more coarsely grated potato. In this case, the potato may have even been parboiled before it is cooked to ensure it is properly cooked through.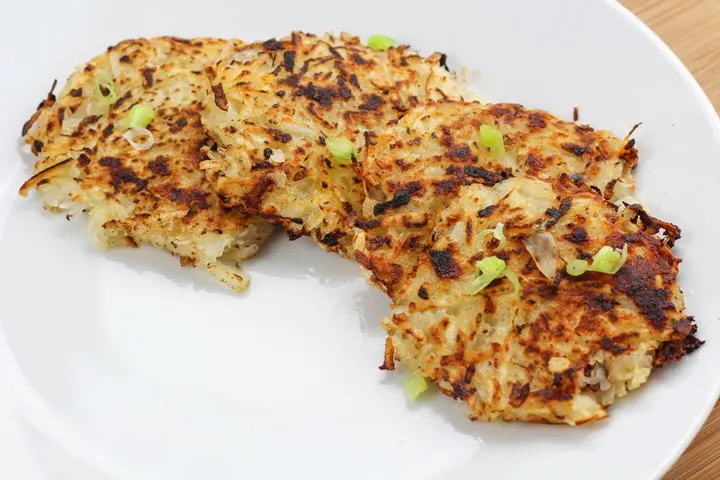 And traditionally the potato is cooked in one piece so it fits the shape of the skillet, like this: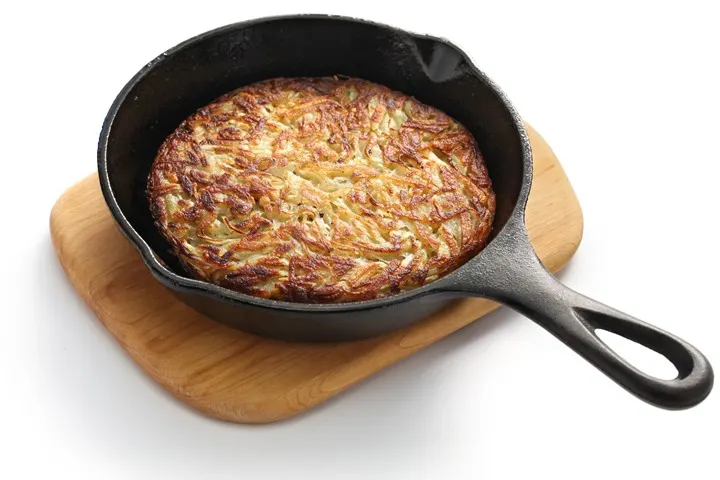 You may find that röstis are made with potato that has been cooked the day before.
But I like to grate the potatoes quite finely with my box grater, so I do not have to parboil them.
And I prefer to cook them in individual patties, a bit like American hash browns. Then you can also eat them with your hands if you want to!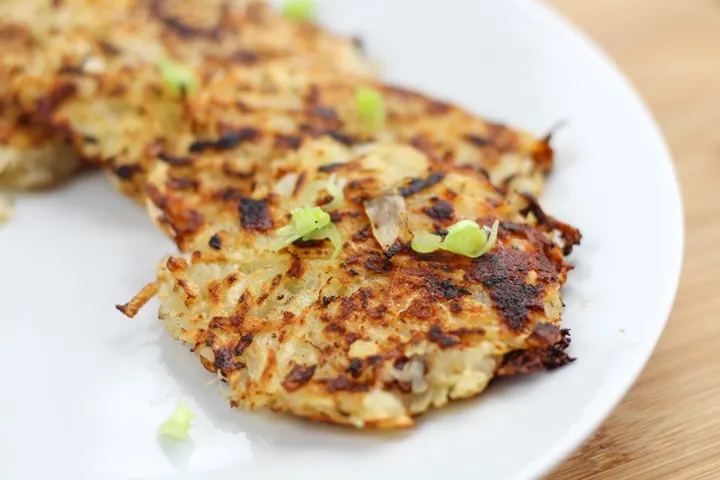 I hope you enjoy making these cheese and onion röstis. Please let me know how you get on in the comments section below!
How to make Cheese and Onion Rösti