Onion Pakoda
This easy recipe will show you how to make Onion Pakora.
Pakora is the name of a snack from India / Pakistan. This is street food in those countries.
It has several other names like; bhaji, pakoda and pikora, amongst others, depending on where you are.
A pakora is like a fried vegetable fritter and may use different vegetables, like onion (pyaaz pakora) or potato (aloo pakora).
Normally in India or Pakistan they use chickpea or gram flour (besan) to make the batter. As I did not have that available I have used a simple self-raising flour which also works fine.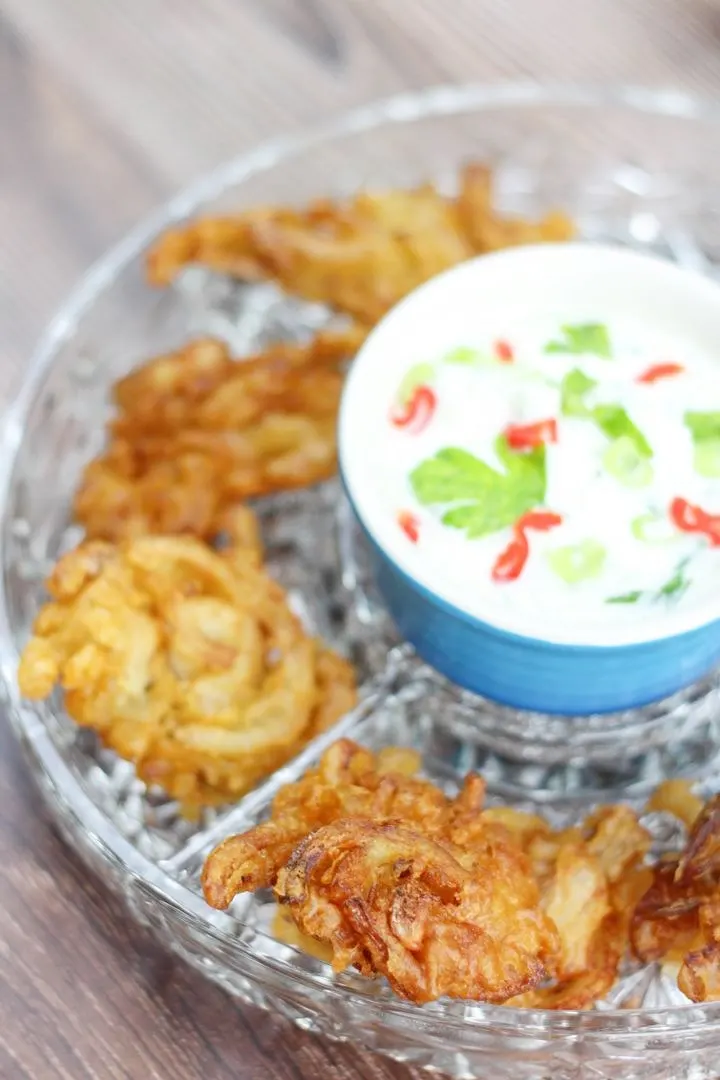 This meal is often a snack or appetizer. In India or Pakistan it will very likely be served up with a nice cup of tea.
In many Indian restaurants in the West, you may find this on the menu as an onion bhaji. This is often a starter to an Indian meal. Bhajis often come with mint raita and/or mango chutney.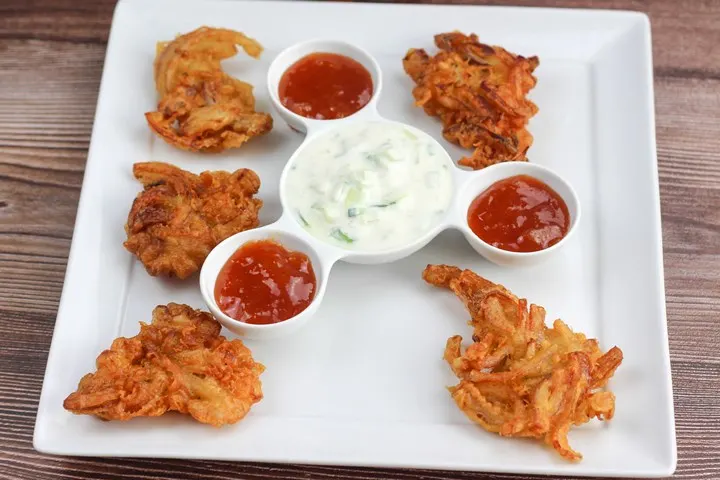 New Tandoor Pakora
When I lived in the Netherlands my favourite local Indian restaurant was (and still is!!) the New Tandoor in Gouda. They serve the most fantastic lamb madras curry and the best naan bread I have ever tasted, thanks to their fantastic in house Tandoor clay oven.
I used to visit them as a treat to order a lamb madras takeaway with several peshwari naans. So wonderful, my mouth is salivating as I write.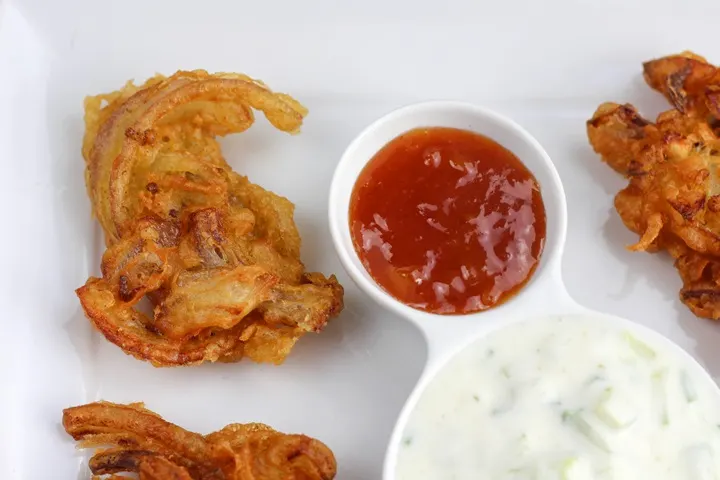 From their menu, where they call this starter dish a Pakora (Onion Bhaji), it looks like they use onion and potato to create this dish. Either way, it is a winner and you will want to make it again.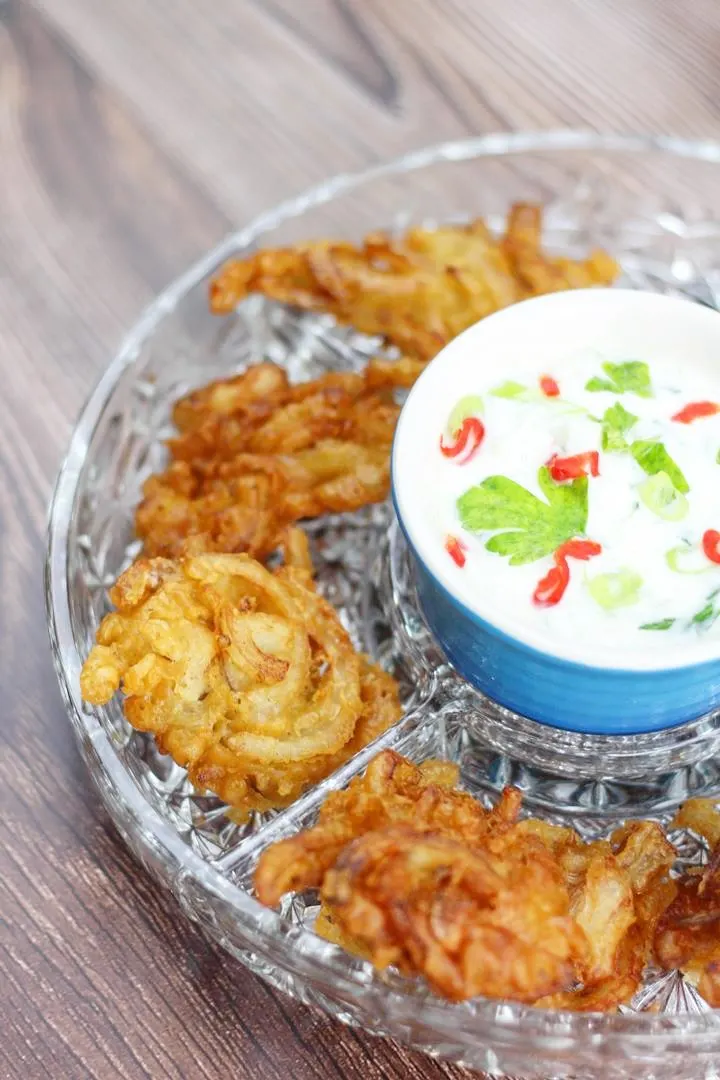 Feel free to play around with the spices and other ingredients when you make this. These were just as I like them, but they may well be better with some potato included. It is worth a try if you have time to experiment!
If you make this recipe, please let me know how you get on, in the comments section below!
How to prepare Onion Pakora