Chinese Char Siu
This marinated Chinese pork loin recipe is commonly known as 'Char Siu' in China. Traditionally this is a dish that is marinated and cooked in BBQ style.
However, in this recipe, we have cooked it in the oven. But I am sure it would be great on the BBQ – we will try that next time.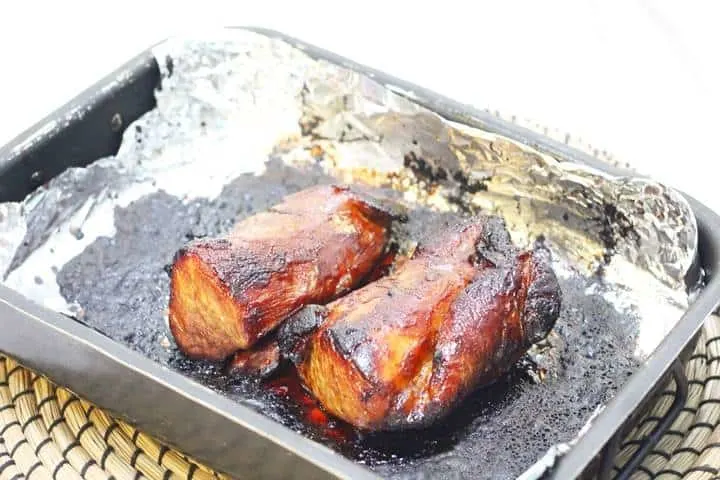 The meat of the pig
Pork meat is a delicious ingredient in many meals all over the world. There are so many different types of cuts: pork chops, bacon, ham, gammon, pork tenderloin, pork belly, pulled pork, pork shoulder, ribs….the list goes on.
A good pork roast recipe with crispy pork crackling really cannot be beaten.
In some religions, however, the pig is considered unclean and it is forbidden to eat the flesh of this animal.
At the risk of upsetting some people, fortunately, we do not subscribe to this. Can you imagine a Full Irish breakfast without sausages or bacon!?!!
Chinese BBQ Pork
Pork is a common ingredient in Chinese food. I have eaten this food in China and it is really very good.
This recipe is a typical Chinese recipe. The pork is marinated for a while and then cooked over the coals (indirectly).
Original recipes may include red bean curd to give a nice red colouring. We cannot easily get that ingredient here though.
So if you want to make it a traditional reddish colour you can always add red food colouring to the pork tenderloin marinade.
I have not done that here as it does not add to the flavour of the meal and I wanted to try it without, to see what it would look like.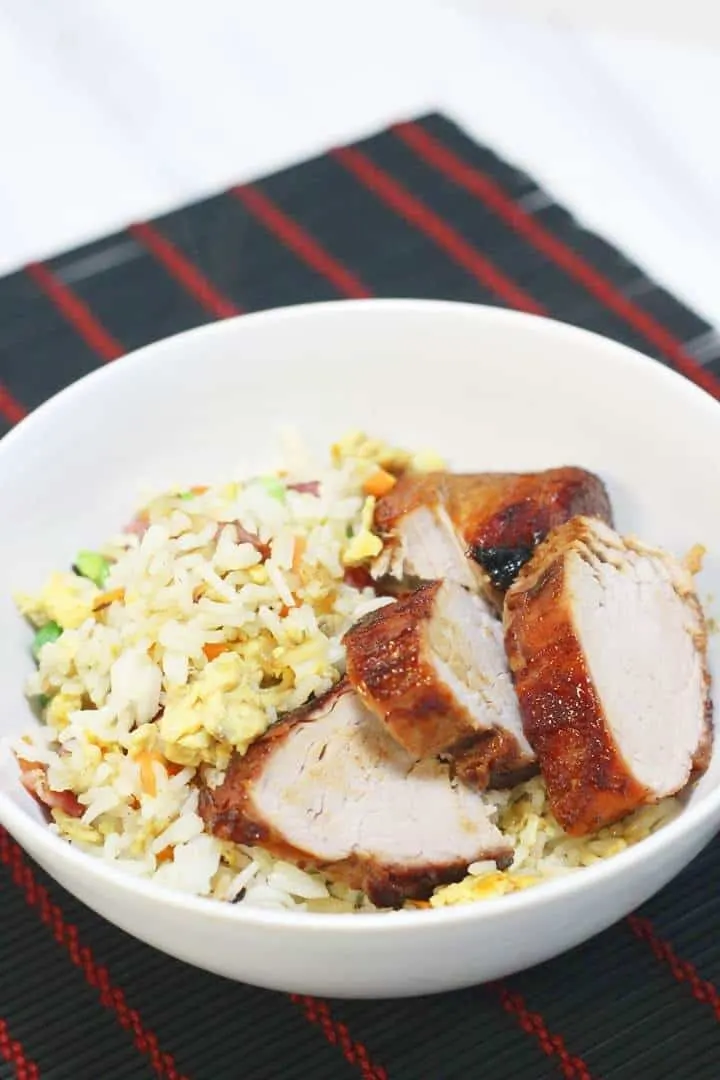 On Wikipedia, there is presently a discussion ongoing about the real translation and definition of this barbequed dish, Char Siu or Char Siew, but I will stay out of this as I am in no way an expert on this subject.
Anyhow, I hope you enjoy this method and try it at home.
If you do try to make this, please let me know how you get on in the comments section below!
How to make Chinese Pork
And some ideas for food to accompany pork loin: