Korean Sticky Ribs
This simple recipe will show you how to make some sweet and sticky Korean Pork Ribs in the oven which will taste delicious. I love sticky pork ribs and especially oriental ones.
Be prepared to make more than you think you need as they will not last long!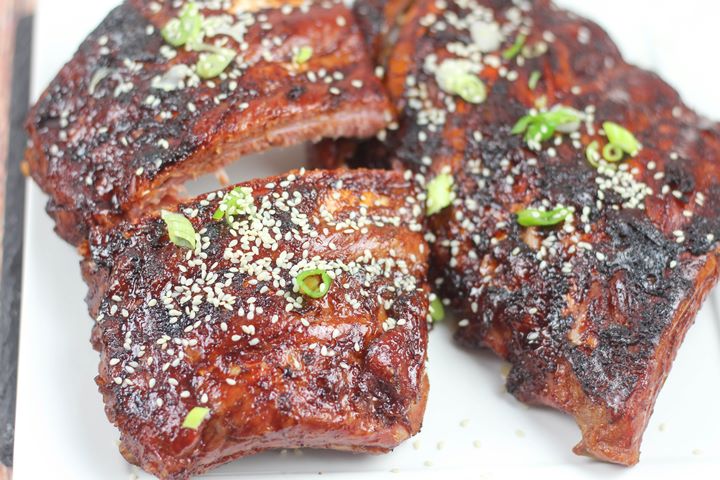 Spare ribs in the Netherlands
When I lived in the Netherlands a favourite restaurant we used to visit was Eetcafe de Bruin in Krimpen aan den IJssel. The great thing about this place was that they had a deal on spare ribs every Tuesday and Thursday – as much as you could eat for 14 Euro's! And wow they are sooooo good!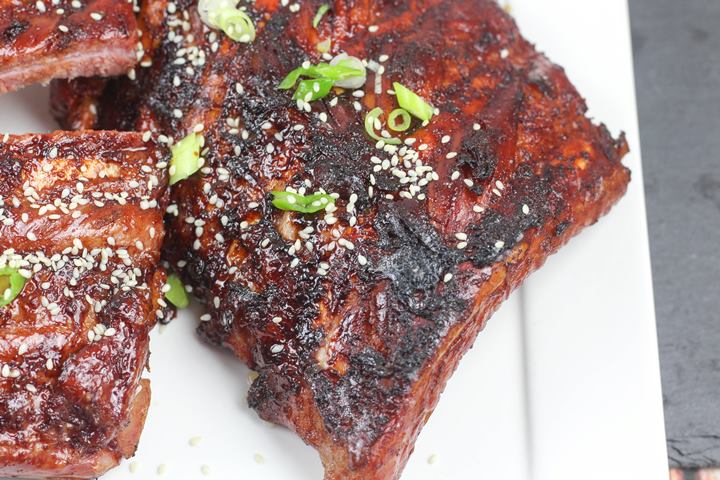 They make two types of spare ribs there – normal ribs with a garlic sauce and spicy oriental ribs, both of which are fantastic.
I think their oriental ribs are a bit more like Chinese ribs than Korean ribs – but really tasty. In De Bruin they use nice thick spare ribs which meant that after your second helping you really would struggle to finish them off.
This recipe is a little bit like their oriental ribs. It is sweet and a bit sticky, but it is not quite the same. If you are ever in the Netherlands you must try and visit them on a Tuesday or Thursday! It is worth the detour, I guarantee.
Spare ribs in the oven
The trick to cooking these ribs is to slow cook them on a lower temperature, while the ribs are wrapped in aluminium foil envelopes.
The tin foil allows the steam from the marinade to permeate the meat and tenderise it. The meat will literally fall off the bone when you are ready to eat them.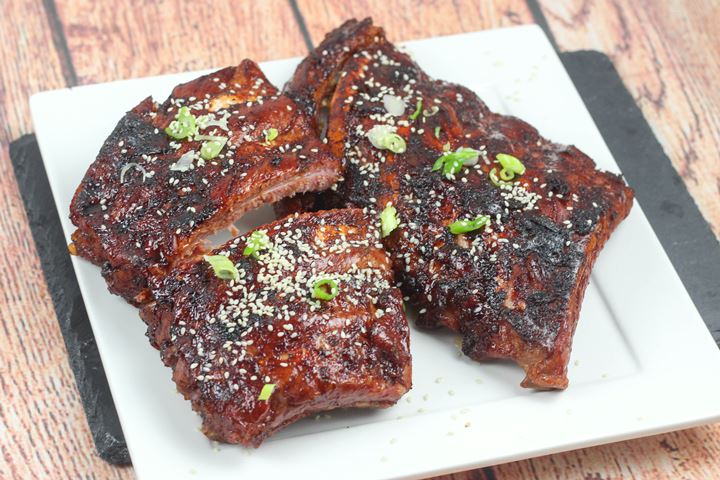 At the end of the process, you need to cook them under, or on, high heat to ensure a nice sticky outside to the soft meat on the inside. I finished these under the grill in my oven. The BBQ is the perfect place to finish them off really as you will add some smokiness to the taste. Whatever suits you best.
If you want to spice them up a bit then just add some chopped chillis to your marinade. Yummy!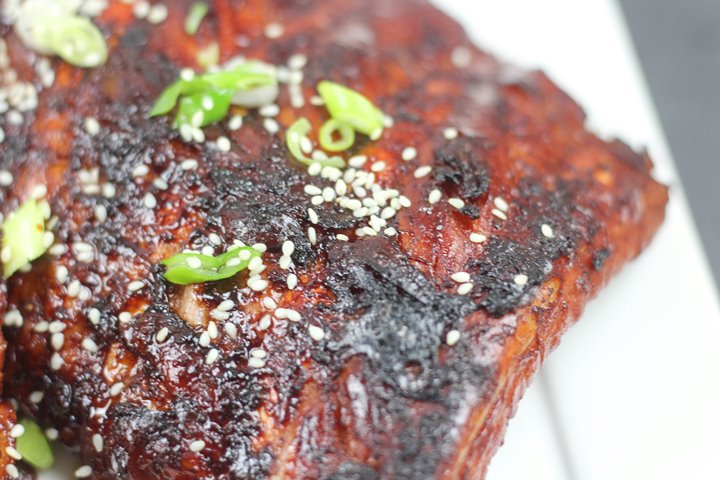 The taste of these ribs really is good. I recommend you really will want to make a large pile of them.
Cut them into individual ribs before serving up, with a spare bowl for the bones and plenty of paper napkins!
I hope you enjoy making this recipe and let me know how you get on in the comments section below.
How to make Korean Pork Ribs