Fruity flapjacks / oat bars / cereal bars
This fruity flapjacks (cereal bars) recipe contains sultanas to give the impression that it is a healthy flapjack recipe. But don't be fooled:). Like my fudge recipe, this easy flapjack recipe contains plenty of butter and sugar, so it may not be as healthy as it sounds!
But that is generally what happens when Gav's Kitchen gets BAKING!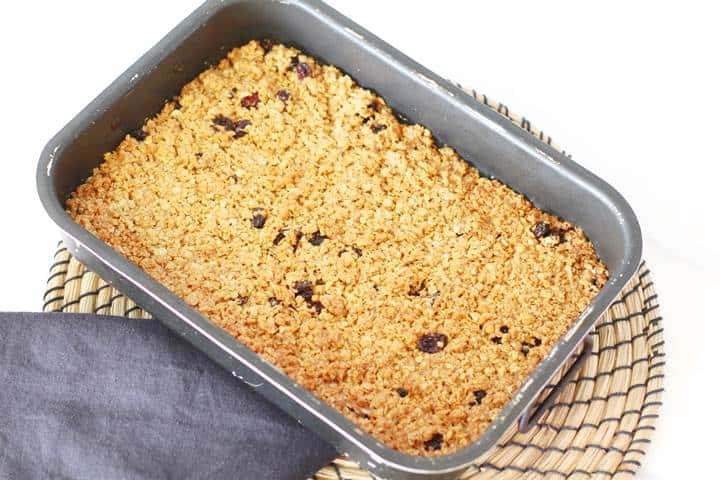 What is a flapjack?
You can find Flapjacks all over the world with different names. In the British Isles, a flapjack is an oat bar made from butter, sugar, golden syrup and brown sugar.
Elsewhere in the world, similar products may be called muesli bars, cereal bars, oat bars or granola bars.
From this Wikipedia article, I understand that a flapjack means 'pancake' in the USA. Wow, how did that happen?!
These are what we call pancakes :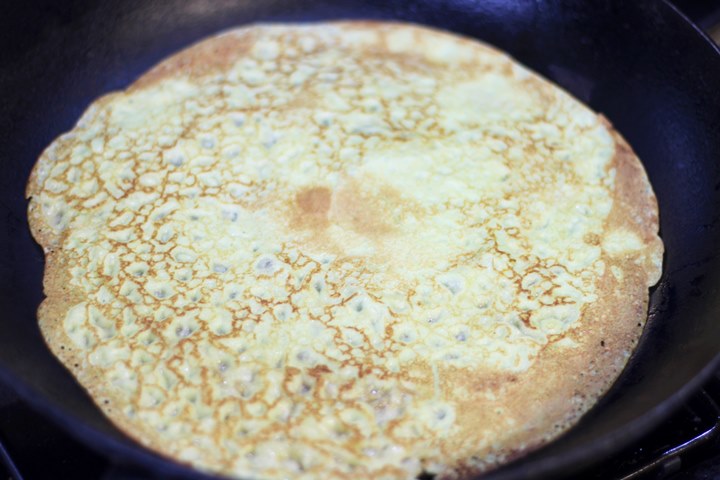 Back to the flapjacks: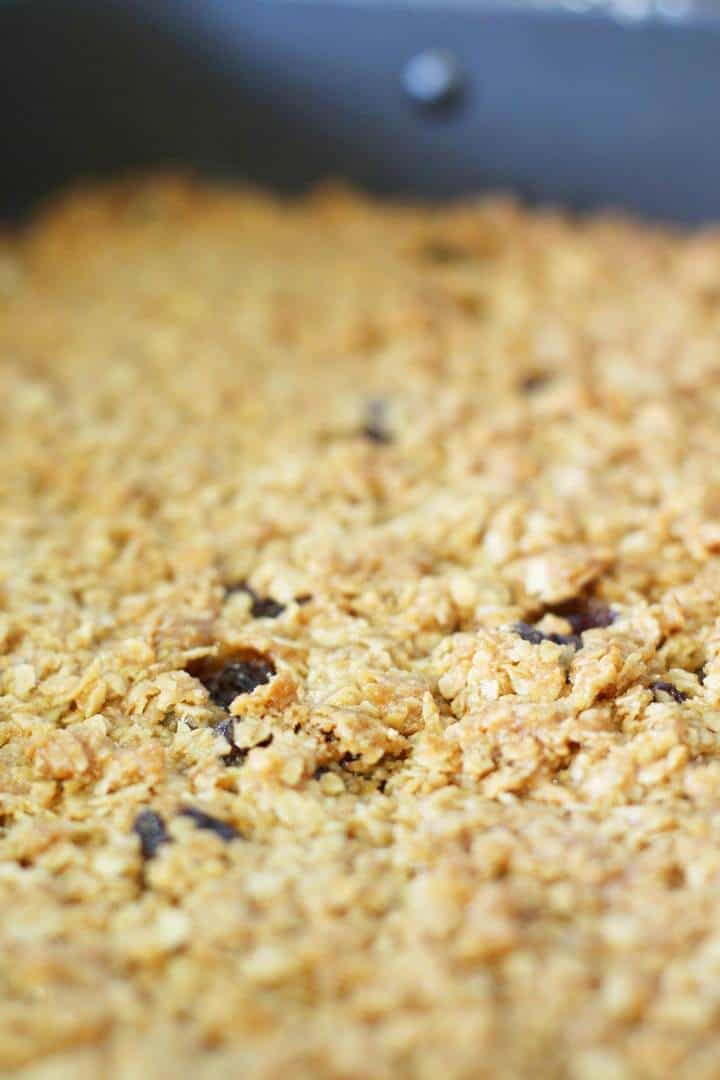 This is a fairly simple oat fruity flapjacks recipe that will give you some typical British flapjacks. You can experiment a bit with the ingredients by using a mix of muesli or granola to get a more varied type of cereal bar.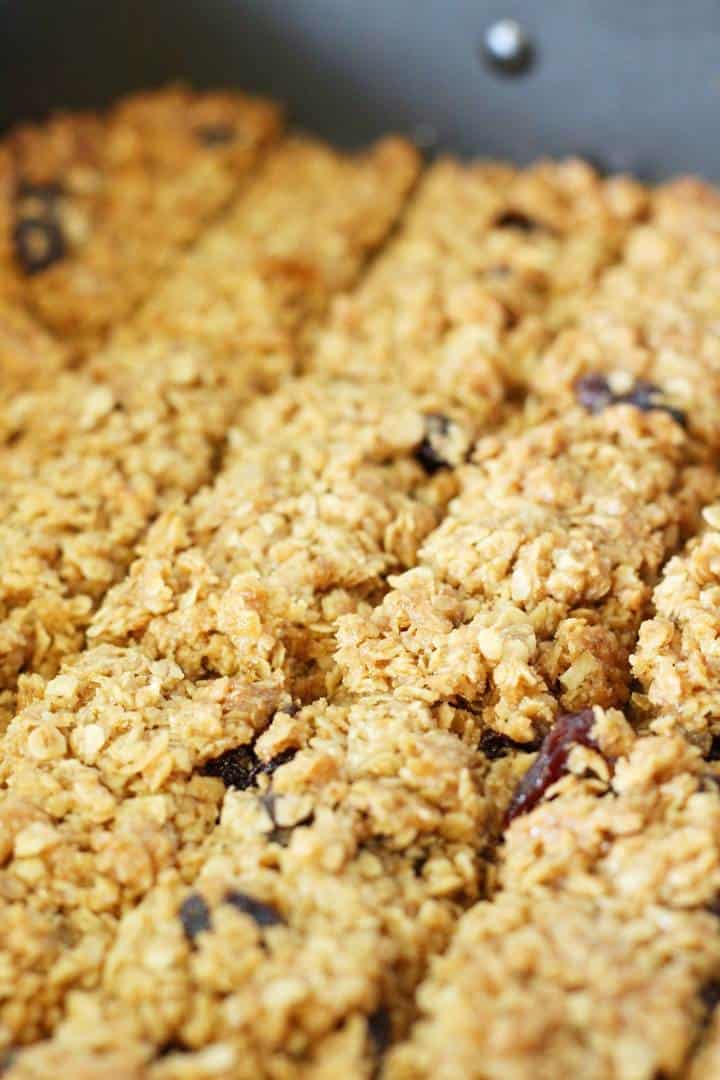 This is a typical British recipe as it uses Lyle's Golden Syrup, which is another very British ingredient. Maybe in the USA you use some other ingredient to get the same effect but with a different taste?
I don't know. Let me know how you make these in the comments section.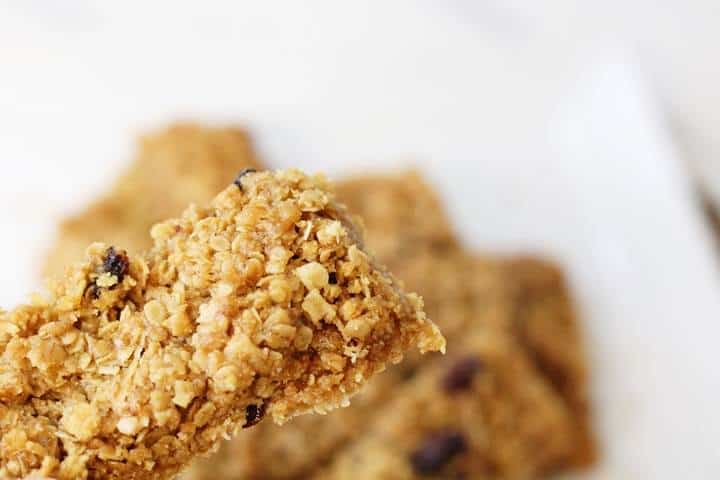 If you cook these for the right amount of time you should get some chewy flapjacks, which are always the best. The added fruit just gives a different dimension. If you want you can always try and experiment.
For example, try other types of dried fruit like diced dried apricots and/or coconut.
Maybe you could add some chopped nuts or something else? But I am sure you can come up with a better recipe for us all?!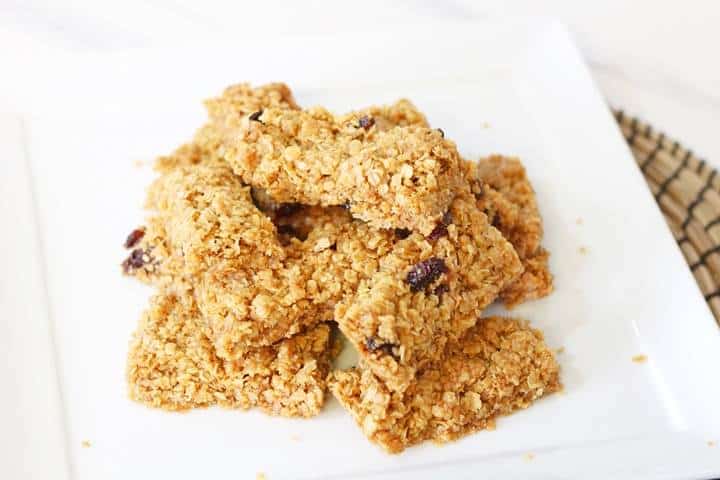 So please try this recipe and let me know how you get on. I would love to know!
How to make fruity flapjacks
Here are some of my other baking recipes:
Or some other tea time recipes: