Thai Green Curry
This recipe shows you to make a spicy cashew chicken dish. This easy recipe is based on a simple Thai green curry, using chicken cooked in coconut milk, that you can make as hot and spicy as you want.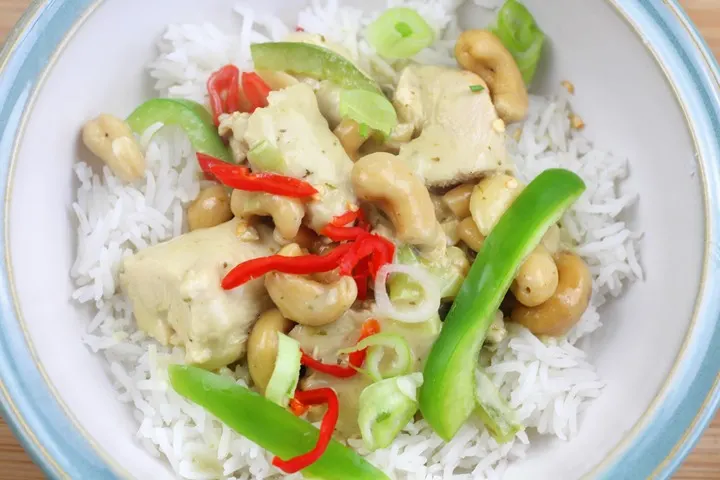 In this recipe, I include a chilli pepper of choice in the ingredients. This is really up to you to choose how hot and spicy you want your spicy cashew chicken to be.
There are many types of chilli you can use and you could even use jalapenos, chilli flakes or dried chillies if you want.
I actually used a Scorpion Butch T pepper in this recipe. This pepper used to be the hottest pepper in the World, until it was overtaken by some newcomers to the field!
But it really was pretty spicy, as I noticed when I managed to rub some in my eye while I wiped it during cooking!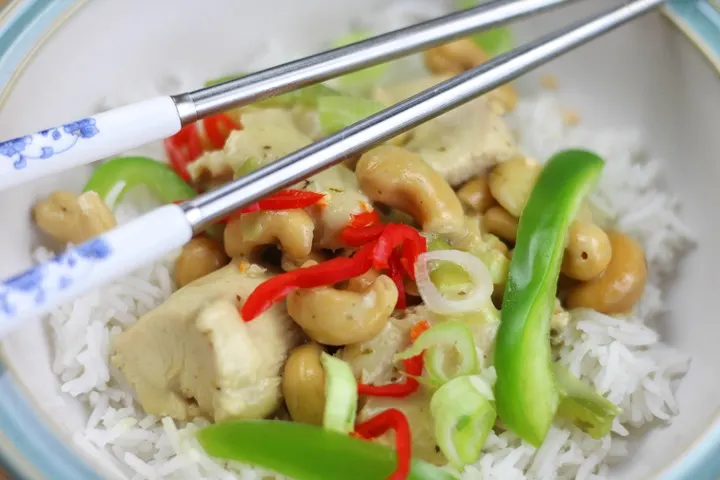 So a gentle reminder, always wash your hands well after slicing or using hot chilli's!
Hot and Spicy Chicken
We love curry a lot in our house and this is one of the types we like to make. We started making a simple Thai green curry with some green vegetables, either green beans, or a green bell pepper.
But then I thought that some cashew nuts would go very well with the rest, as they do go so well with chicken in other recipes.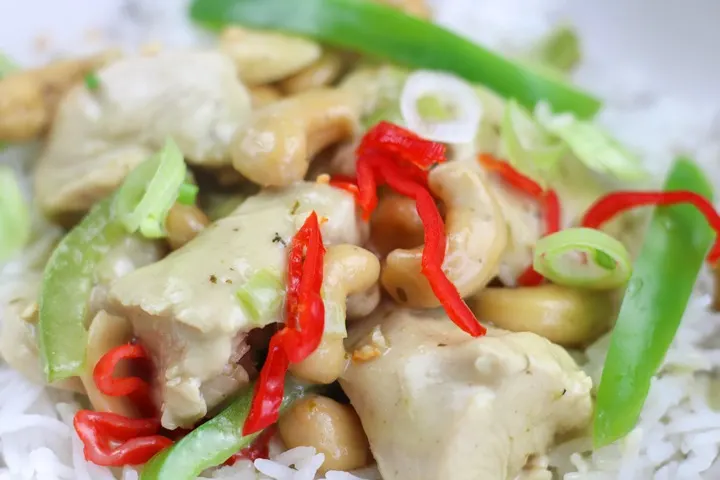 This might not be like the spicy cashew chicken you get in the Cheesecake Factory. But it is spicy and it's cashew chicken, and it's Thai based – I think you will like it.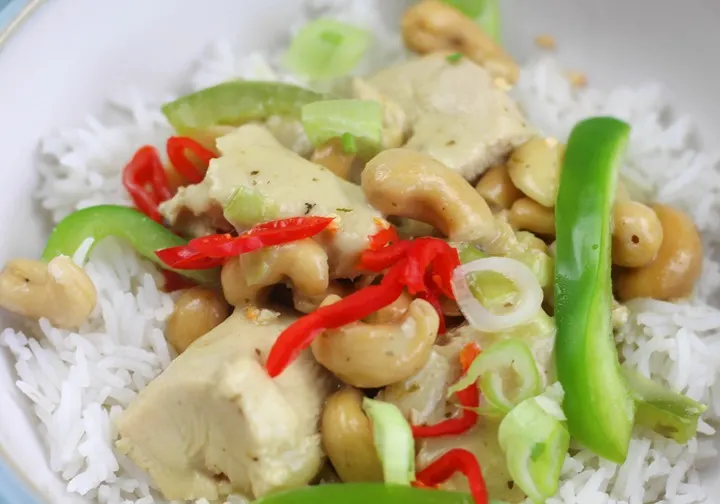 Using coconut milk is a great way to make a curry dish and get a tasty sauce. You cannot see the curry sauce in these photos, as it is under the meat absorbed by the rice. But it is really spicy and tasty!
I also use coconut milk in my Indian Curry which we also eat quite regularly, which also has a very delicious sauce.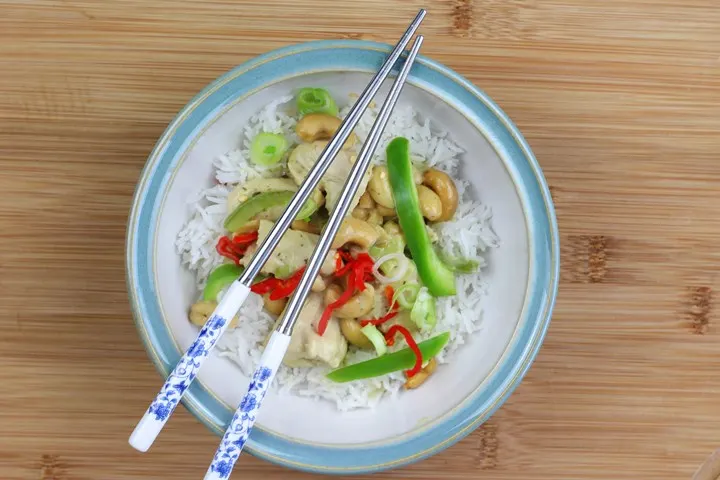 This meal goes very well with some plain white rice or coconut rice (just remember to soak your rice first before you cook it!)
I hope you enjoy making and more importantly, eating this dish. Please let me know how you get on in the comments section below!
How to make spicy cashew chicken