Piri Piri Rice Recipe
This piri piri rice recipe can be as spicy as you wish. It is a delicious and healthy peri peri chicken stir fry recipe.
If you ignore the marinating time and cook the rice earlier in the day, the actual meal can be prepared in about 15 minutes.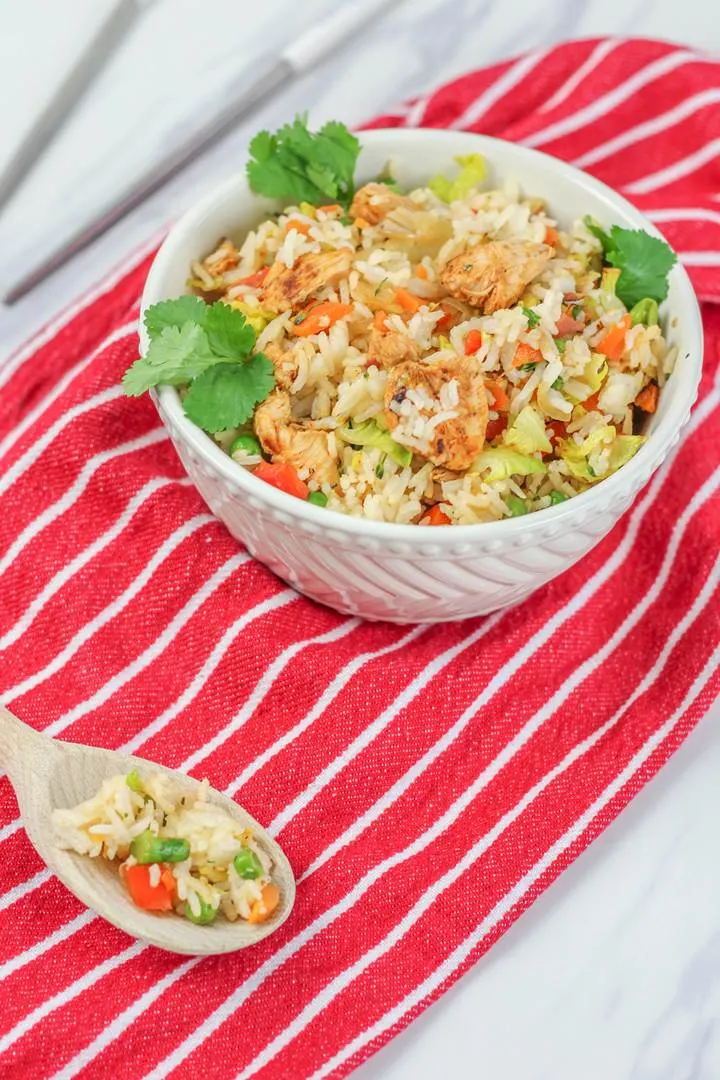 This spicy rice recipe is basically marinated peri peri chicken breast with stir-fried rice and vegetables.
The beauty of this recipe is that you can really use any vegetables you choose, so it is a good way to use up any leftovers.
I give a few examples in the menu below, but if you have some bean sprouts, sugar snaps or bell peppers that need using up, this is a good way to do it.
How to spell Piri Piri?
You will note that it seems I am not sure how I should be spelling Piri Piri as it has different spellings.
The original Portuguese spelling Piri Piri is really the correct one. But depending on where you are, Pir Piri or Peli Peli may also be used, as different African languages have created their own versions.
In any case, all spellings are used to describe the African bird's eye chili, which is at the heart of the peri peri marinade.
I will use all the different spellings throughout this post, so as not to take sides!
Spicy Piri Piri Rice Recipe
I believe that Nando's also have their own Nando's spicy rice recipe. Though I have eaten their spicy chicken, which is great, I have never tried their spicy rice recipe. I do know that they cook their rice in tomatoes, so it is different to this.
So this is not a Nando's copycat recipe but I bet there are similarities!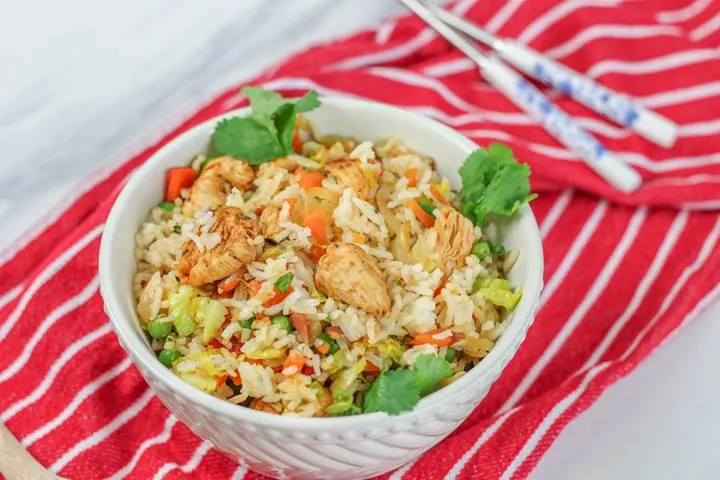 This peri peri rice recipe is my own creation that I made using similar ingredients from a diet we are presently following, but changing the style from Asian to African.
The bird's eye chili is a chili pepper found in Africa and Asia and is the spicy pepper on which all Nando's peri peri sauces are based.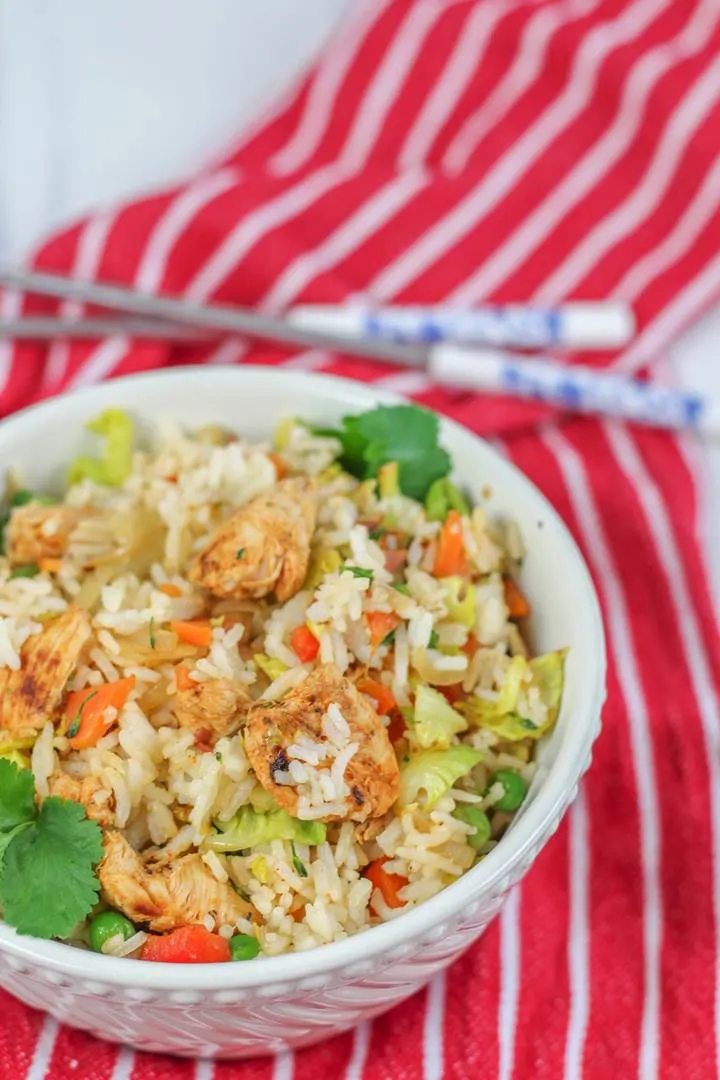 It really does have a bit of a kick and is a great way to spice up a meal. And we do love a bit of spice in our house 😜
This 👇👇👇is the peri peri marinade I used, of medium strength, but you can use any that you can find in your local store. Nando's also sell their own sauces which are very good as well.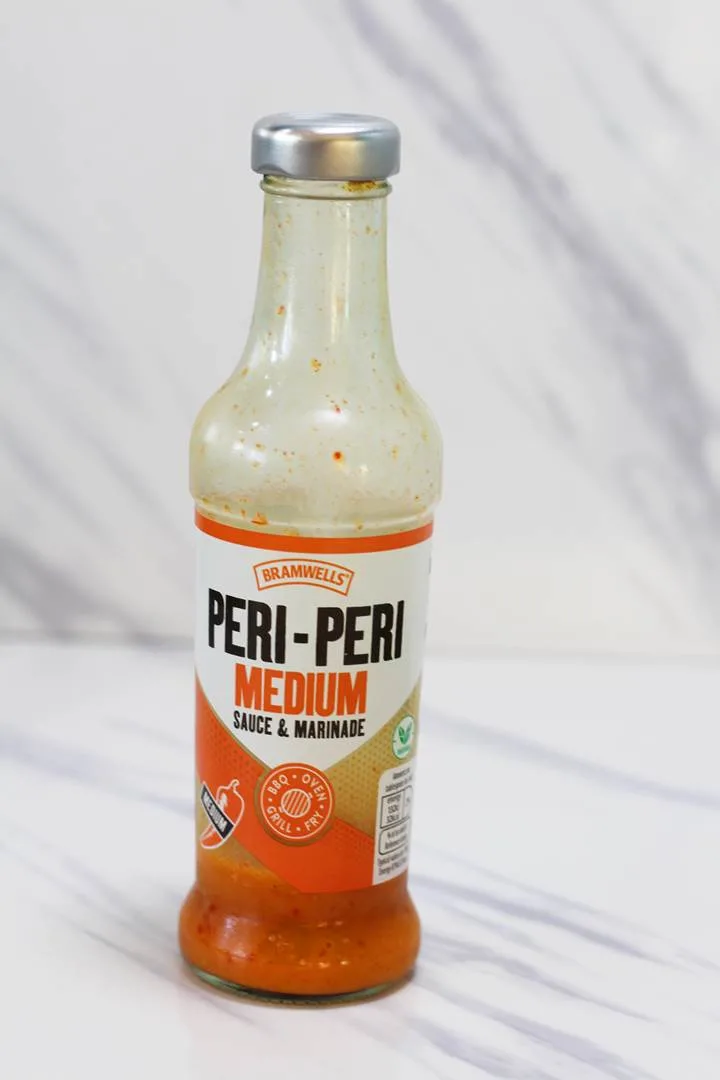 This recipe can really use any kind of vegetable combination. Try making it when you need to finish off some vegetable leftovers.
Use your imagination and play around with this peri peri chicken recipe. There are unlimited variations!
(But both of mine below include Brussels sprouts as they are so great!)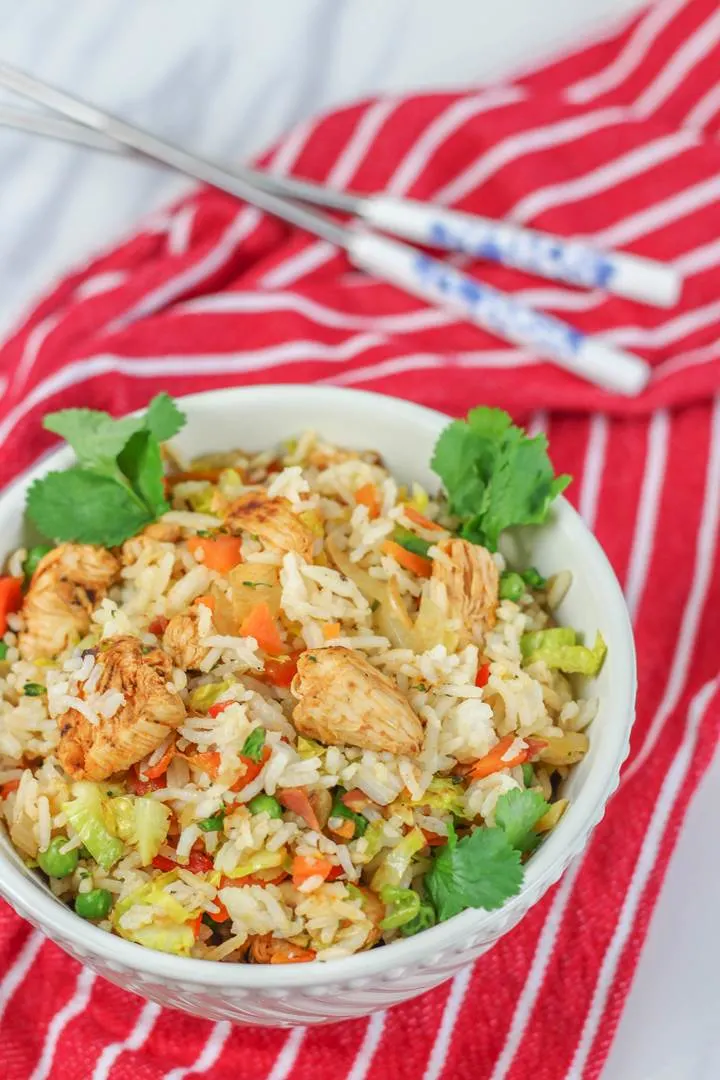 How to make spicy rice with peri peri chicken