Slow Cooker Beef Stew
This Instant Pot Beef Soup recipe shows you how to make a vegetable and beef stew in the Instant Pot.
In some places, this would be known as a vegetable beef soup, hence the post title.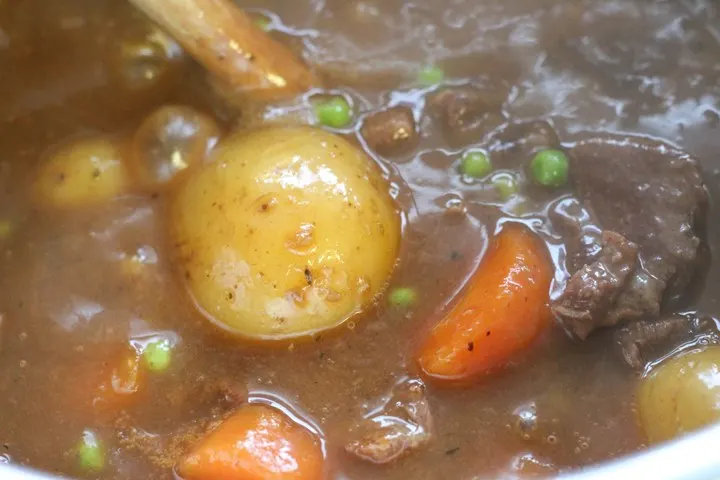 This recipe is similar to my slow-cooked beef in beer recipe, but this recipe uses red wine which gives a more mellow taste to the sauce. So it is closer to a beef bourguignon recipe, apart from some slight tweaks with the ingredients and process.
This beef soup recipe can also be made in the slow cooker, of course, but would take between 3 and 4 hours to get the meat as tender as this recipe does in the Instant Pot.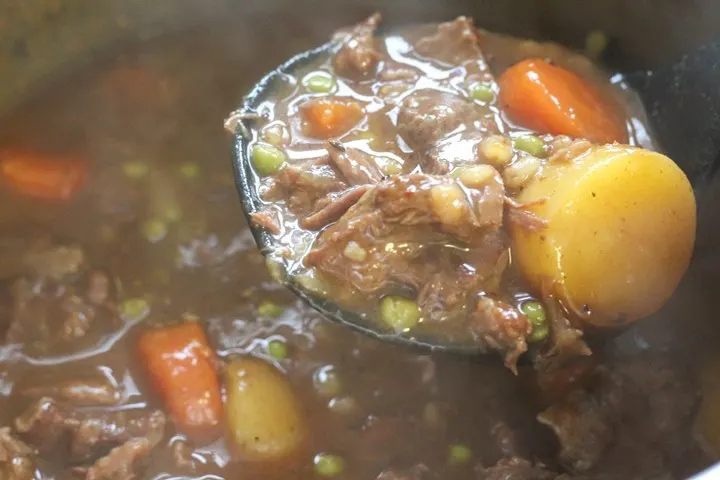 Instant Pot Cooking – Is it worth getting an Instant Pot?
We bought our Instant Pot a few years ago now and are already finding it a great addition to Gav's Kitchen.
In the past, I have sworn by using our Le Creuset Dutch oven for slow-cooking meals in the oven.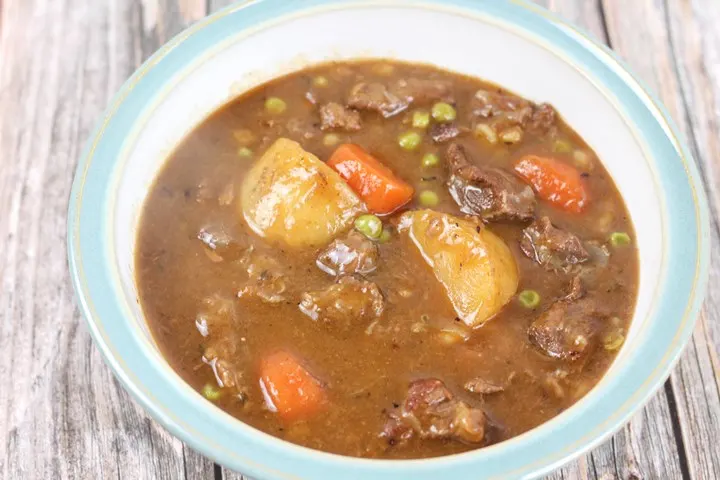 But I must admit I have now been converted.
Although there are recipes where I would still use my Dutch oven, the Instant Pot is just superior when it comes to time and energy savings for meals like this one.
And once you have mastered it, there are so many things you can do with it.
You can saute, slow cook, pressure cook, steam, warm, make yoghurt and rice all with this one piece of kit.
It combines the use of pressure and temperature to produce fantastic meals in a fraction of the time. Just like a traditional pressure cooker.
And it means I do not have to turn my oven on, so it is more economical with energy.
You can even program it to start when you are away, or during the night using the delay start button.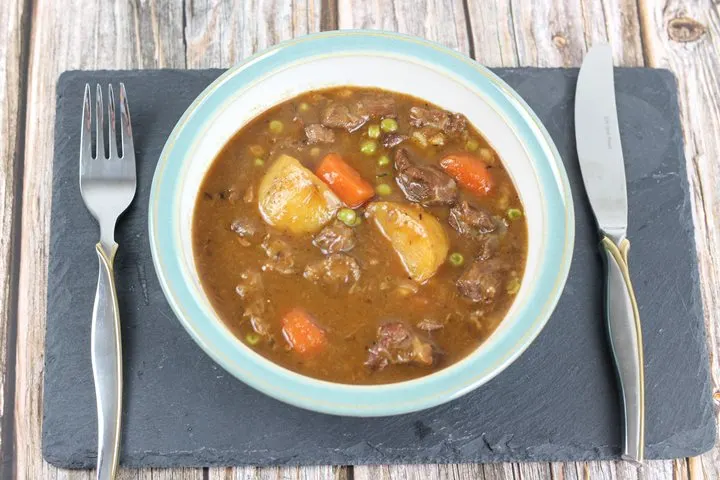 So if you do not already have one, it might be a good birthday present for someone (I bought one for myself!)
(I have no association with Instant Pot, by the way, I just like the product as it saves me time and energy).
Instant Pot Vegetable Beef Stew
This recipe is great as it does not take much preparation time and you can prepare it up front. Just start cooking about an hour or so before you want to eat it. And really it does taste divine.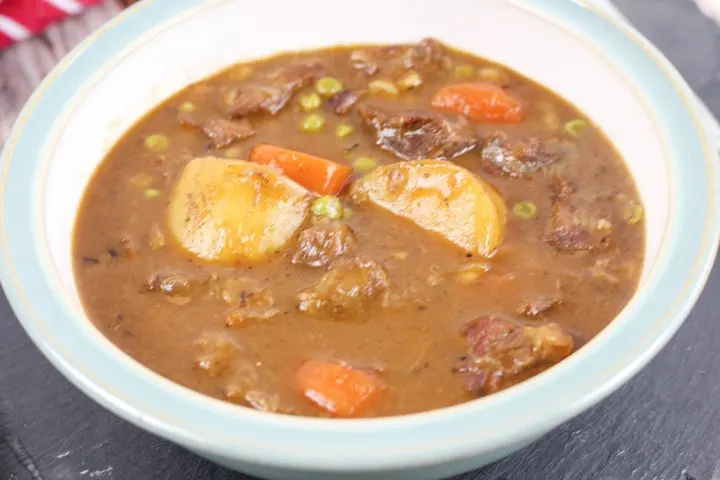 The pressure cooker part of the Instant Pot works like magic and turns your cut of meat into super tender falling apart chunks.
Which meat cut to use in your beef stew? Well, have a look at this link for some tips.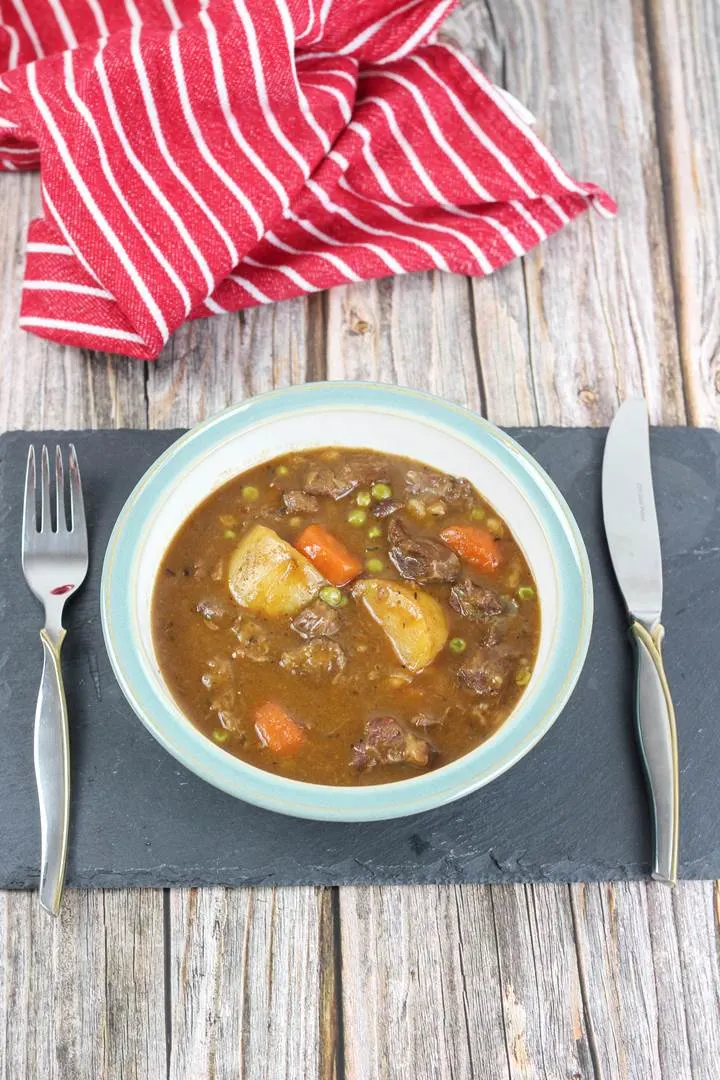 The vegetables you throw into your soup are really up to you. Here I have used carrots, potatoes, onion and peas. But there is a huge list of other veggies you could try if you wanted to.
Do not let me constrain you. Green beans, sugar snaps, leeks, barley for example? Try experimenting, it's fun!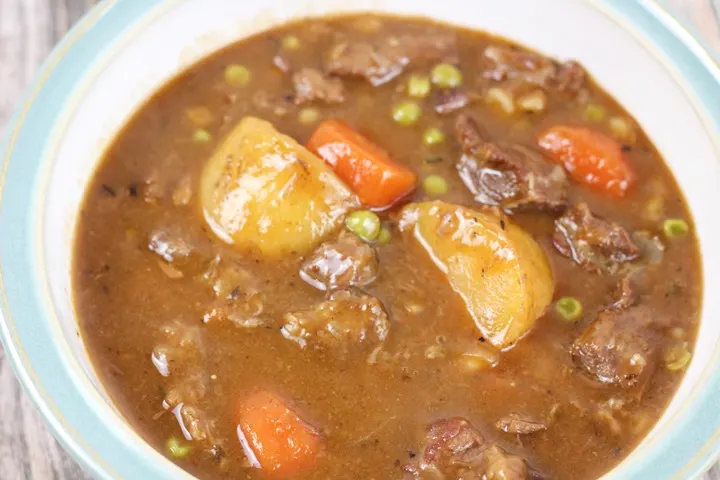 We love to eat this meal in front of the TV. Accompany it with some buttered bread to mop up the juices.
This is really comfort food at its best!
Let me know how you get on in the comments section below!
How to make beef stew in the Instant Pot
And some other Instant Pot recipes: