Indian Raita
This simple Indian Raita recipe will show you how to make some cucumber raita, which is the perfect condiment to serve with an Indian curry dish.
Raita comes in many different forms, commonly with cucumber, but also with mint or other fruit or vegetables.
In the West, raita is often served as a condiment before, or with the main meal. It has the purpose of cooling down the meal in the event it is too spicy.
But also it can be used as a yoghurt dip to flavour a papadom, for example. This is where you will often see a mint raita version used in restaurants.
Food & Curries in India
Indian food is characterised by the wonderful spices used in the food like cumin, coriander, garam masala, turmeric, curry powders and pastes, garlic and ginger to name but a few.
India was once a colony of the British Empire until its independence in 1947.
Since then, the enormous food influence of India on British food has remained. In fact, some of the favourite so-called 'Indian' dishes in Britain, like the chicken tikka masala, are reportedly British inventions.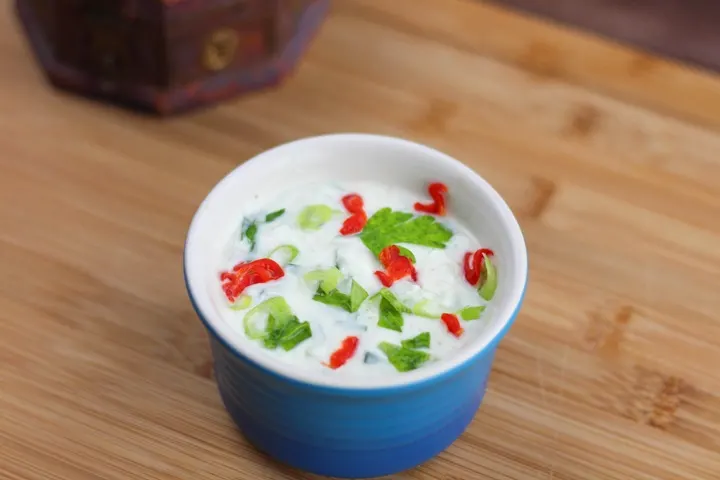 It is still a macho British thing to see who can eat the hottest curry in your local Indian restaurant without sweating, or if really hot, passing out. This is where raita comes in, to cool a phall or vindaloo.
Make an authentic Indian Curry at home
My authentic Indian chicken curry recipe is a great example of how you can combine some spices, with some vegetables, coconut milk and chicken to produce a delicious curry, which can be as hot and spicy as you wish.
This dish can be accompanied with pilau rice and a naan or paratha, and with some mango chutney it is a wonderful feast. If you like to play around with the amount of chilli you use, then a portion of this raita recipe would be a good idea to add, as it enables you to cool it down if you have gone over the top.
This raita is also good as a yoghurt dip if you make some onion bahjis as a starter.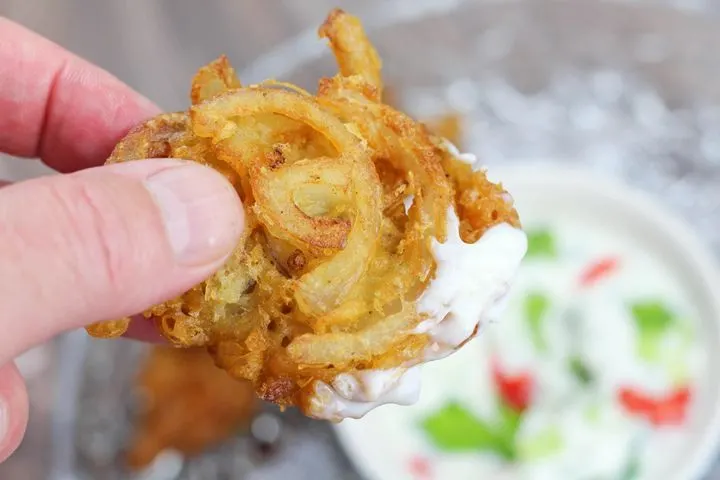 You could also try this accompaniment with our murgh masala recipe.
I hope you enjoy trying to make some of these easy Indian recipes. If you do, please let me know how you get on in the comments section below.
How to make Indian Raita Recipe
Some other Indian Recipes to try:
Or a similar Greek sauce: