Plain Paratha Recipe
This simple plain paratha recipe will show you how to make Indian Paratha flatbread on the stovetop. This simple paratha dough recipe creates a paratha with all purpose flour, or plain flour, and uses an egg in the recipe.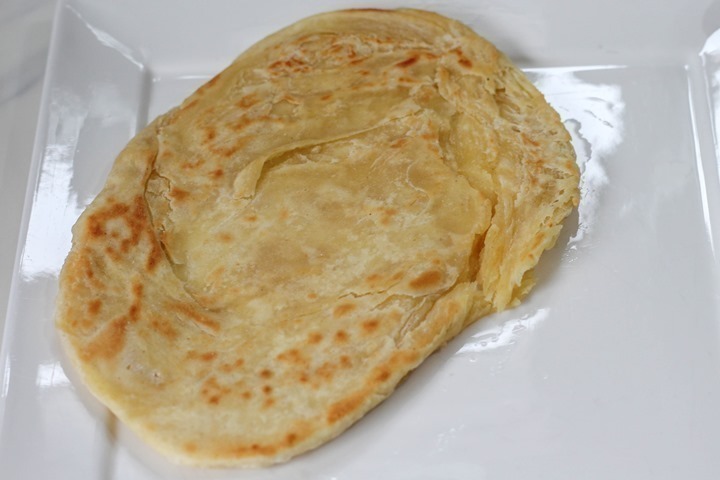 What are parathas?
Parathas are a very common type of unleavened flatbread used in Indian cuisine. The paratha has many different names such as: prontha, parontay, porota, palate, forota, parantha, parauntha to name but a few, depending on where you are.
There are many different varieties and are normally based on whole wheat flour. There are plain versions and stuffed paratha versions and they can be eaten as a snack or accompaniment to a meal. Or even for breakfast.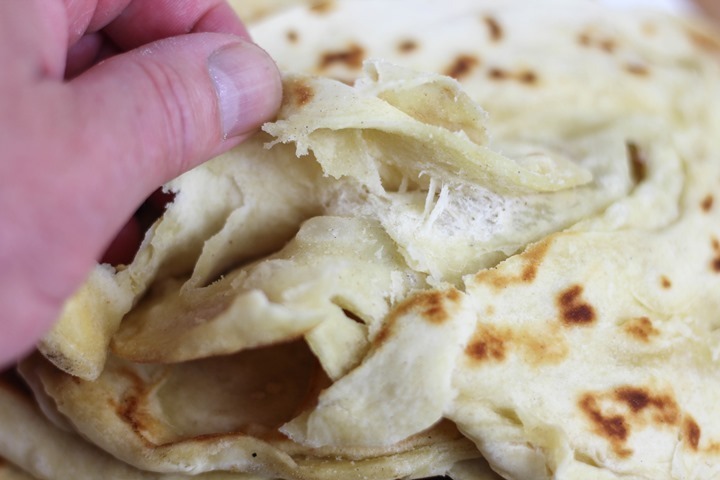 It is great to use a paratha to pick up food or to dip in raita or pickle for example. This is one of my favourite Indian recipes.
Parathas may be served up in circular, triangular or even square format.
Paratha vs Naan bread
Parathas are different to naan bread in several ways. Firstly parathas are cooked on a tawa or tava (a flat frying pan) whereas a naan is cooked in a tandoori oven.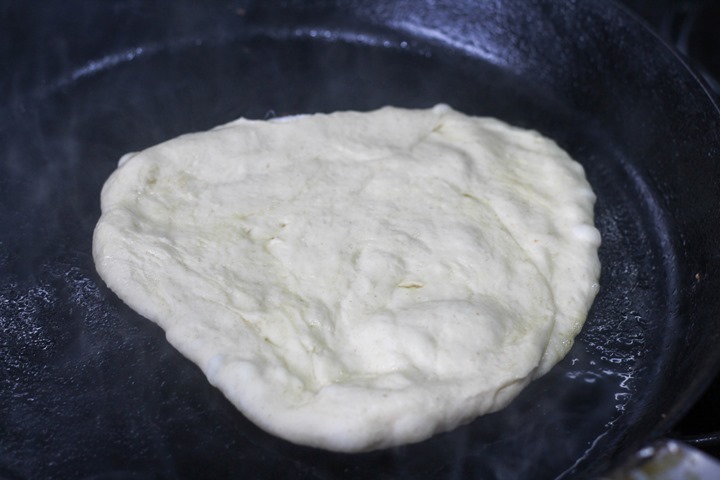 Also, parathas are often folded several times a bit like puff pastry to give a flaky bread. The folding is done so as to produce rings in the paratha.
In comparison, you may find the naan a bit thicker as it is often made with yoghurt and yeast in the dough. They will both also behave differently if you decide to stuff them, because of the method of cooking.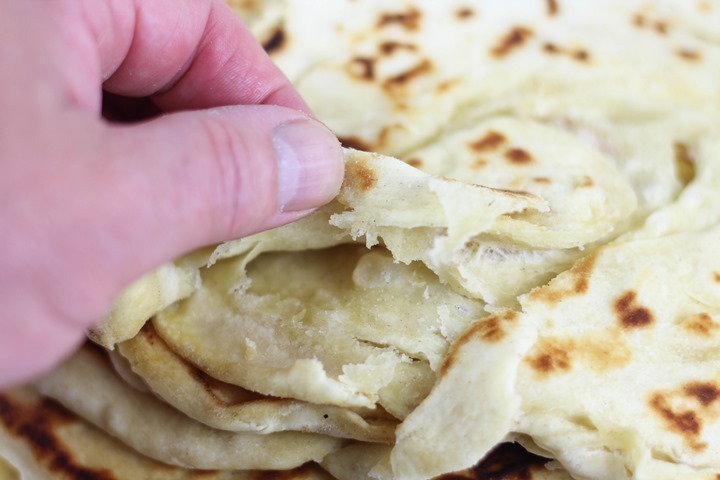 The cooking of a paratha does use a fair amount of ghee, I must say, so perhaps it is not as healthy as some other Indian flatbread like roti or chapatis.
But both flatbreads are delicious in their own right and really both should be tried. Serve them both up with your main course and see which goes first!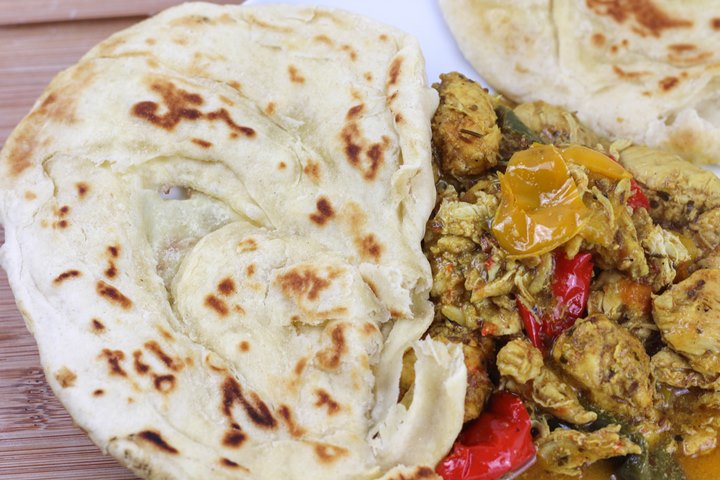 Folding a paratha
There are several ways to fold a paratha to create a flatbread with lots of layers. I have tried a couple of them.
Luckily your folding technique does not have to be perfect to produce a tasty paratha (as proven by my pictures below!)
This is method 1 as described in the recipe card below: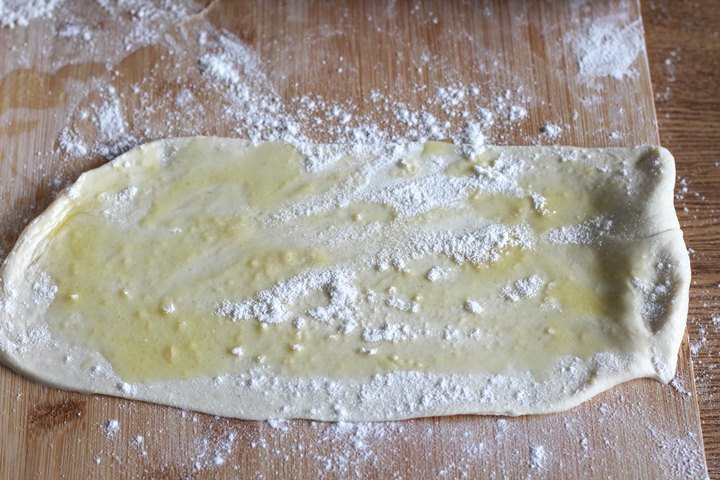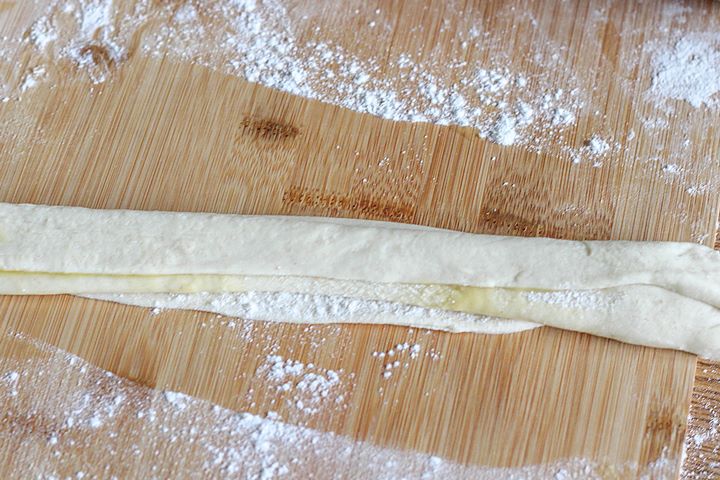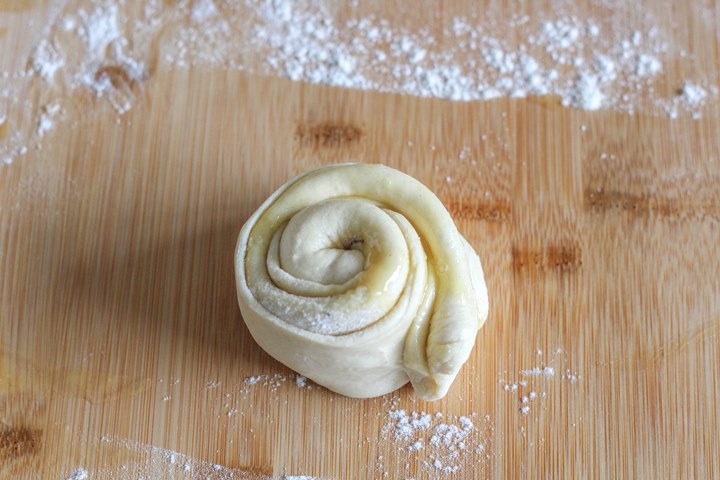 This is method 2.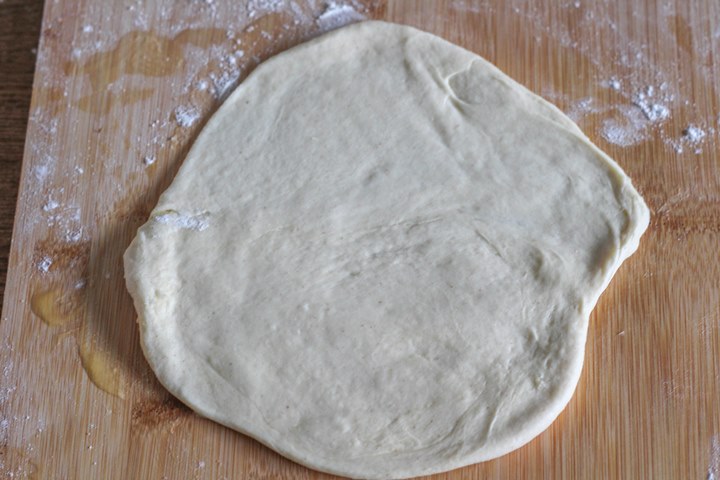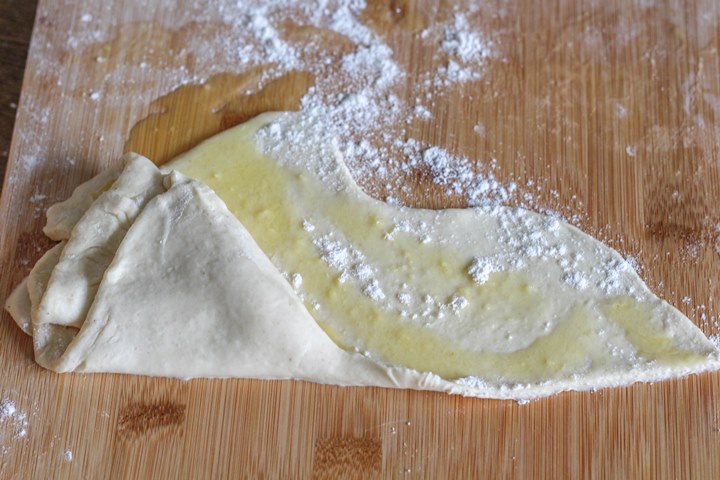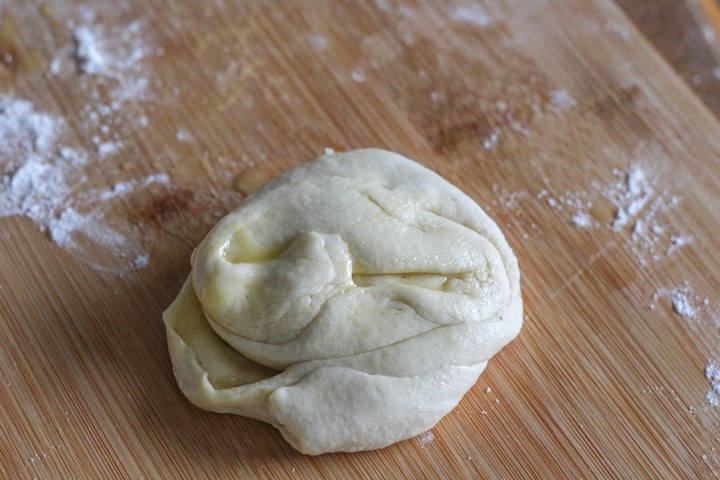 Apologies for the poor photos but my fingers were covered in Ghee and my folding technique needs some working on!
I hope you get the idea.
We have found this paratha recipe to be a great accompaniment to my authentic Indian chicken curry and will be making it more often in the future as it is so easy to make, and quicker than my naan recipe.
I hope you have fun trying this and please let me know how you get on in the comments section below!
Hope to make Plain Paratha