English Ginger Biscuits
Cornish fairings are traditional English ginger biscuits commonly originating from Cornwall, in the West of England, the UK. Check out this easy Cornish Fairings Recipe!
I remember my Mum making these biscuits when I was a kid. I have stolen her recipe here (yet another one!).
In some ways, it is very similar to a gingerbread man recipe, but it produces lovely chewy ginger English biscuits instead. These are really very nice biscuits even if I say so myself!
Cornish holidays
We always used to go to Cornwall (in the South West of the UK) for our summer holidays.
My Dad would always take the kids (three of us) on a three week family holiday without my mum.
These three weeks were her favourite time of the year as she could do what she wanted. And she did not have to look after us lot!
My Dad would dutifully prepare a packed lunch every day for us so that we could spend the whole day on the beach (rain or shine).
Being British we are used to having rain in the summer – we take umbrellas to the beach – not to keep the sun off but to protect us from the rain!
I can remember having Furniss of Cornwall Cornish Fairings as the best part of our lunch on the beach. They are real Cornish ginger biscuits.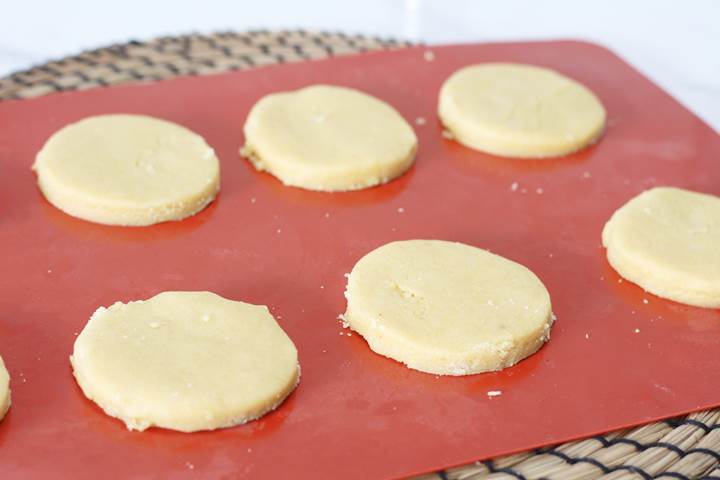 These ginger fairings are real Cornish biscuits, and if you get them right they are chewy in the middle and crisp on the outside.
So when you cut out your biscuits make sure the biscuit dough is about a centimetre thick (1/3 inch) and your cutter about 6cm (2,5 inches) in diameter.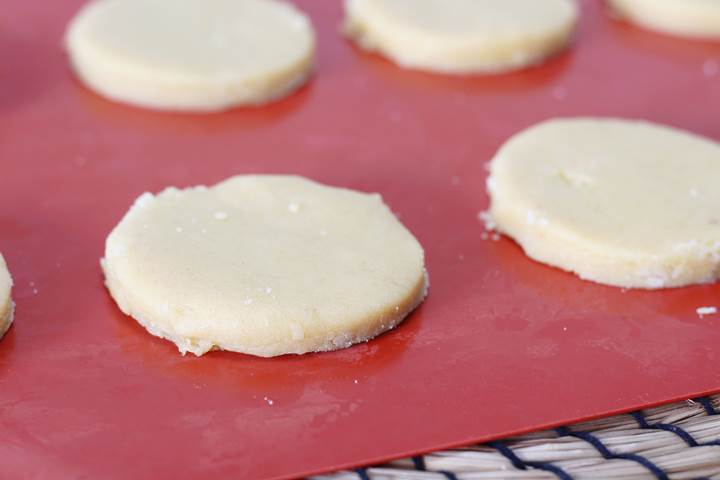 In the oven
Be aware that the biscuits will get much bigger in the oven as you can see from the photos. So make sure you space them with enough room between the cut-out biscuit dough.
Because I only have one silicone baking surface I cooked this in batches.
Make sure that you do not overcook them as that will make them very brown and dark. So keep an eye on them in the oven!
They are really tasty. This batch went within a day!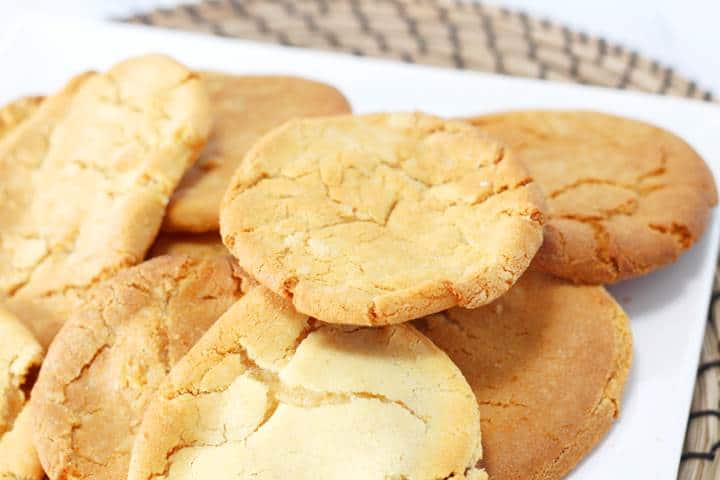 If you cut them any thinner then you will make harder biscuits without the internal chewiness. I did this around Valentine's day when I produced these ones: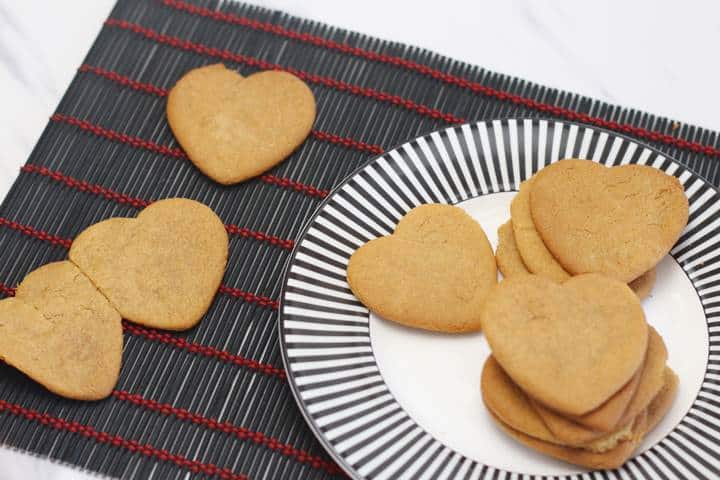 I hope you enjoy making these delicious English Cornish biscuits. If you do try the recipe, please let me know how you get on in the comments section below!
How to make English Ginger Biscuits – Cornish Fairings
If you liked these biscuits you may also enjoy these recipes:
and another delicacies we used to buy in Cornwall: