Easy Chicken Curry Sandwich
On some occasions when we are just too tired to cook, this chicken curry sandwich does the trick.
It is a little bit like a poor man's alternative to my coronation chicken recipe. But only really because it is super quick to make (ready in 15 minutes) and has fewer ingredients. My wife in fact prefers this to my coronation chicken recipe (but I think this is only because she can eat it sooner!).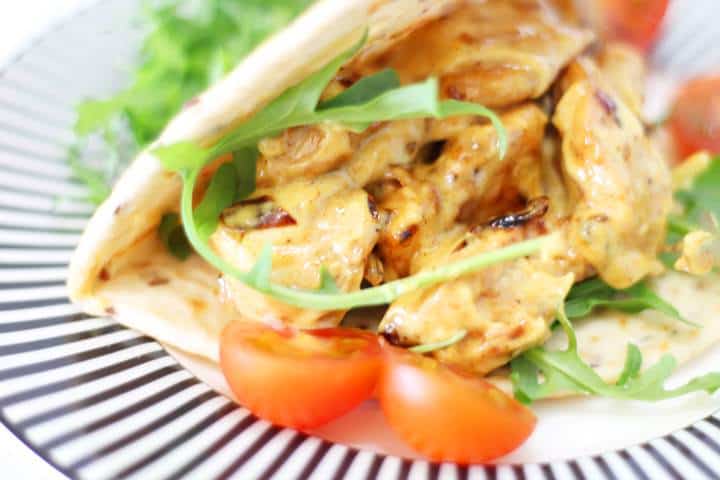 This meal originated for me in the days when I was working long hours on projects. I needed some quick and healthy sustenance when I got home and everyone else had eaten. This super easy chicken recipe always did the trick and could be eaten warm.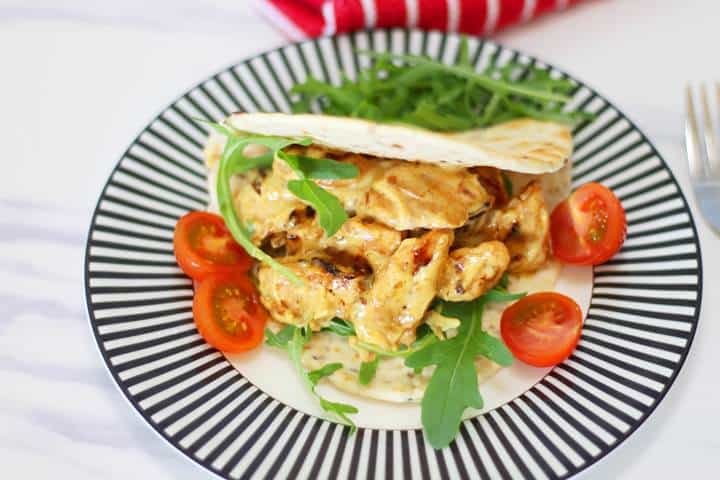 It is really just as easy as my quick and easy tuna pasta with similar basic ingredients.
As mentioned I always have Hellman's Real Mayo and Patak's Madras Spice Paste in the fridge at any point in time. So that is the sauce taken care of. The chicken and bread may need to be bought, but maybe you have some leftovers from the Sunday chicken which could be used? We always have an onion or a shallot kicking around somewhere!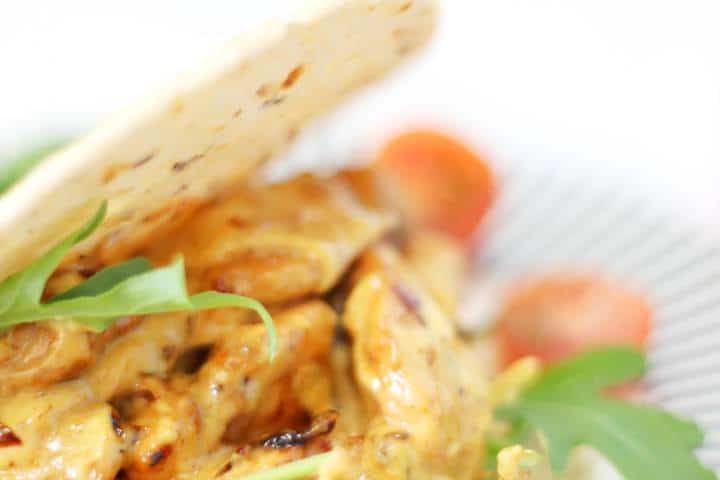 I think you will find the taste not quite as refined as the taste of the coronation chicken, which has a few sweet ingredients included, but still think the combination of the mayo and the curry paste is genius, if I say so myself 🙂
How to make a Curried Chicken Sandwich
Chicken Curry Sandwich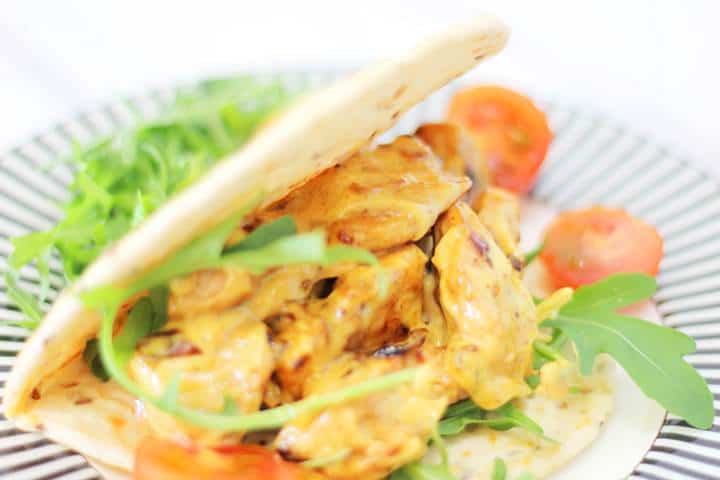 This quick and easy curried chicken sandwich is perfect as a full meal or a snack. Read in 15 minutes you can make it as healthy as you like with the salad additions you add.
Ingredients
2 chicken breasts, diced
1 tbsp vegetable oil
2 tbsp Hellman's Real Mayonnaise
1 tsp Patak's Madras Paste
1 shallot, diced (an onion can be used as alternative)
Flatbread or pita bread
Salt and pepper
Optional
Baby tomatoes
Rocket
Instructions
Season the chicken to taste with salt and pepper. Fry the chicken in a pan using the vegetable oil until it is cooked (10-15 minutes). Add the chopped shallot half way through and fry it as well together with the chicken.

In the meantime mix the mayonnaise and the madras paste well in a bowl.

When the chicken is cooked add the chicken and shallot to the sauce and mix well.

Lightly toast the flatbread or pita bread in a toaster.

Fill the bread with the chicken and enjoy.

Notes
Serve up with some rocket or halved baby tomatoes.
If you enjoyed this you may also like: