Garlic Shrimp Pasta
This easy pasta dish is another meal that we often cook when we do not have any fresh food in the fridge or pantry. The ingredients for this olive oil and garlic pasta are part of our basic list of ingredient essentials, and hence all available in the kitchen.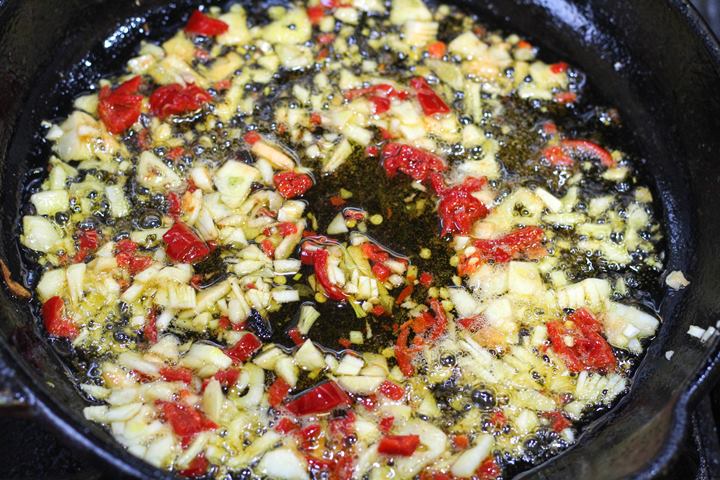 Also, this easy meal can be ready in 15 minutes, which makes it perfect for a mid-week evening meal, when time is of the essence.
In some ways, this fantastic meal combines the brilliance of the Spanish tapas with their spanish prawns with the flexibility of the Italians with their wonderful invention of pasta, which can be enjoyed in so many ways.
Garlic Olive Oil Pasta
Olive oil must be one of the greatest cooking ingredients of all time. It is used extensively in much Mediterranean cooking, especially in countries like Greece, Turkey, Spain and Italy. It is then not really surprising that it should turn up in a recipe which is a mixture of Spanish/Italian cooking.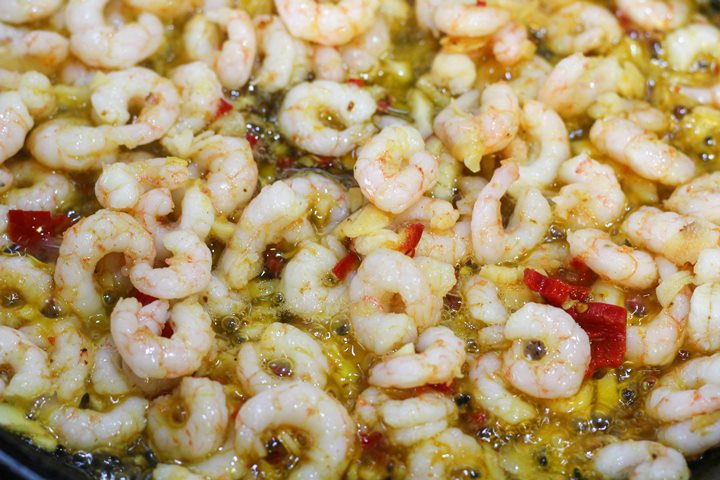 The recipe is very similar to my Spanish prawns recipe, but with smaller prawns and including pasta.
The important thing is to ensure that you do not burn the garlic or you may ruin the taste. Cooking the garlic in the oil infuses the oil with the taste of garlic, which is just divine.
I have used frozen cooked North Atlantic prawns from Aldi in this recipe, as they are quick to de-frost and to cook, and safer to eat (and we do not have fresh ones available here where we live).
The addition of a spicy red pepper (I used a Serenade Chilli in this, but you could use a Jalapeno or something else if you prefer) just adds a bit of kick and colour to the recipe.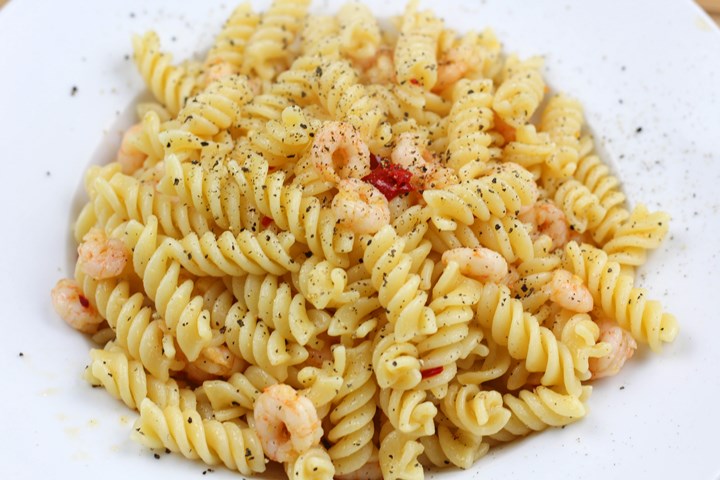 I hope you enjoy this quick and easy pasta dish, and look forward to hearing how you get on in the comments section below!
How to make oil and garlic pasta