Creamy Asparagus Pasta with Shrimp
This simple asparagus pasta recipe describes how to make a delicious creamy asparagus pasta with prawns or shrimp.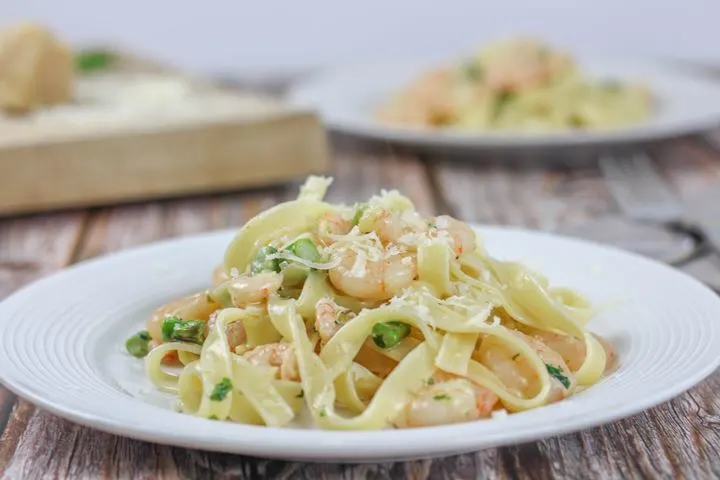 Prawns or shrimp look and taste pretty much the same to me but if you look at my recipe for creamy prawn linguine you will find that they are actually quite different.
In this recipe, however, you can use whatever you can get your hands on. So for the purpose of most of my seafood recipes they are interchangeable.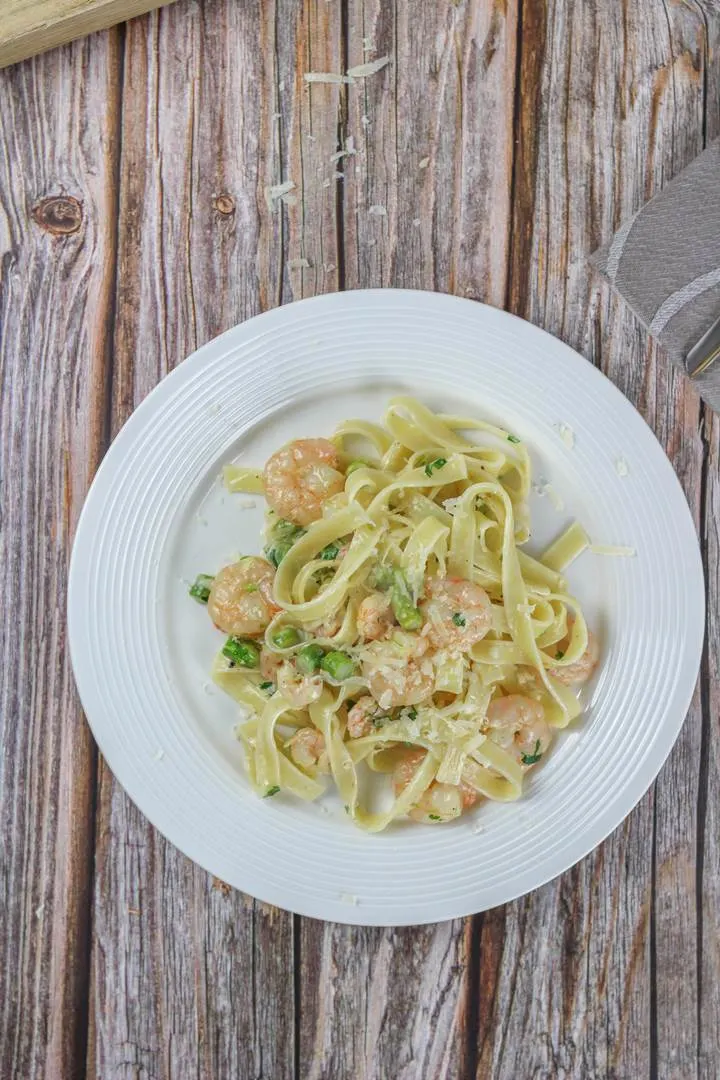 We use frozen prawns but of course, if you can get fresh ones – GO FOR IT!
Pasta Variations
There are of course so many great ways to eat pasta and an infinite number of combinations. You can find some links to some other pasta ideas at the end of this post.
There are, of course, so many different types of pasta, and each has its own beauty.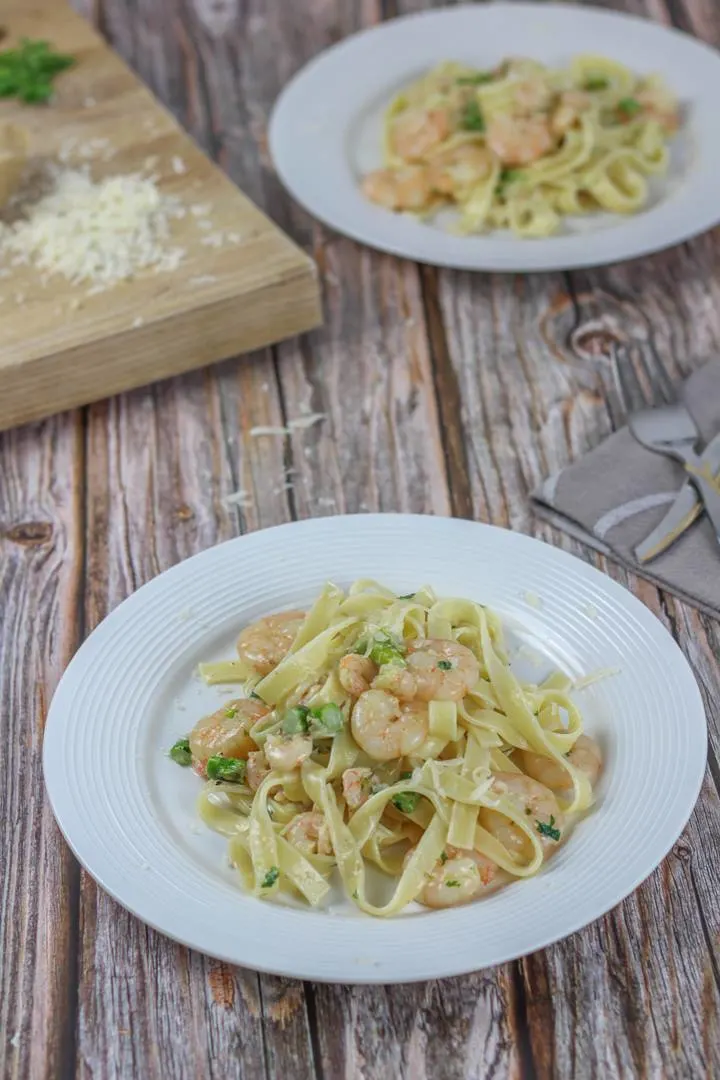 In this pasta recipe, I have used tagliatelli as it gives a nice big surface area for the sauce to adhere to (and I think the pics look good!)
Also, we always have a bag of tagliatelli in the pantry as we use it in other dishes like my Hungarian meatball special!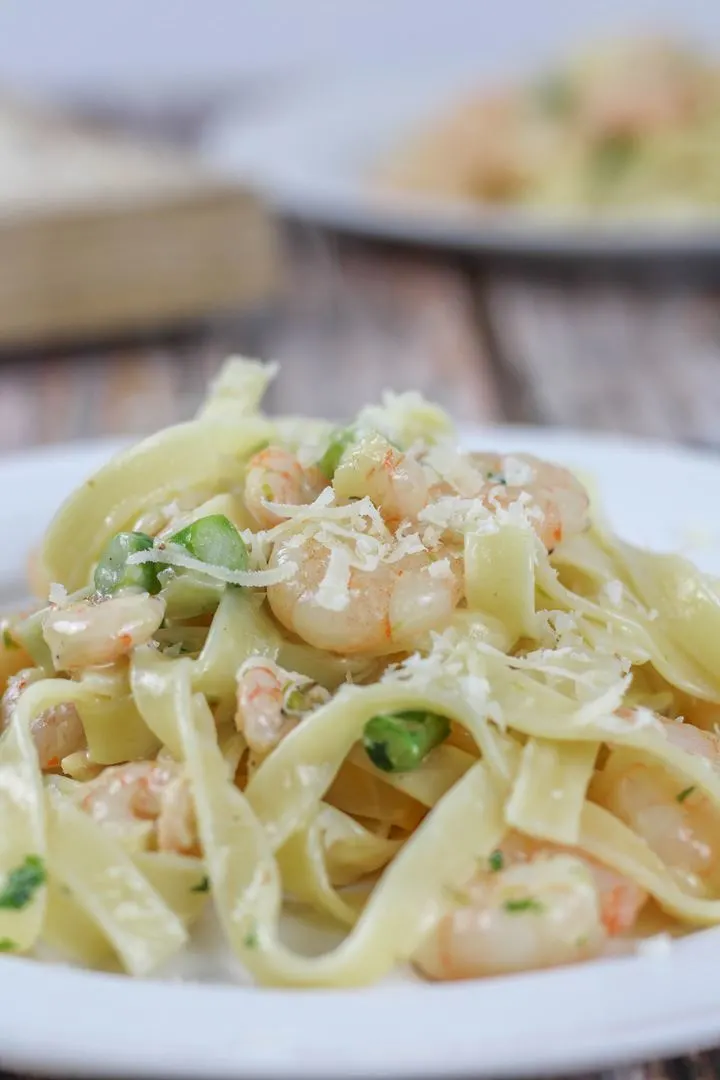 Spaghetti bolognese and my cheesy pasta bake, as well as a simple lasagna, are all examples of how similar pasta meals can be enjoyed in different ways using different types of pasta.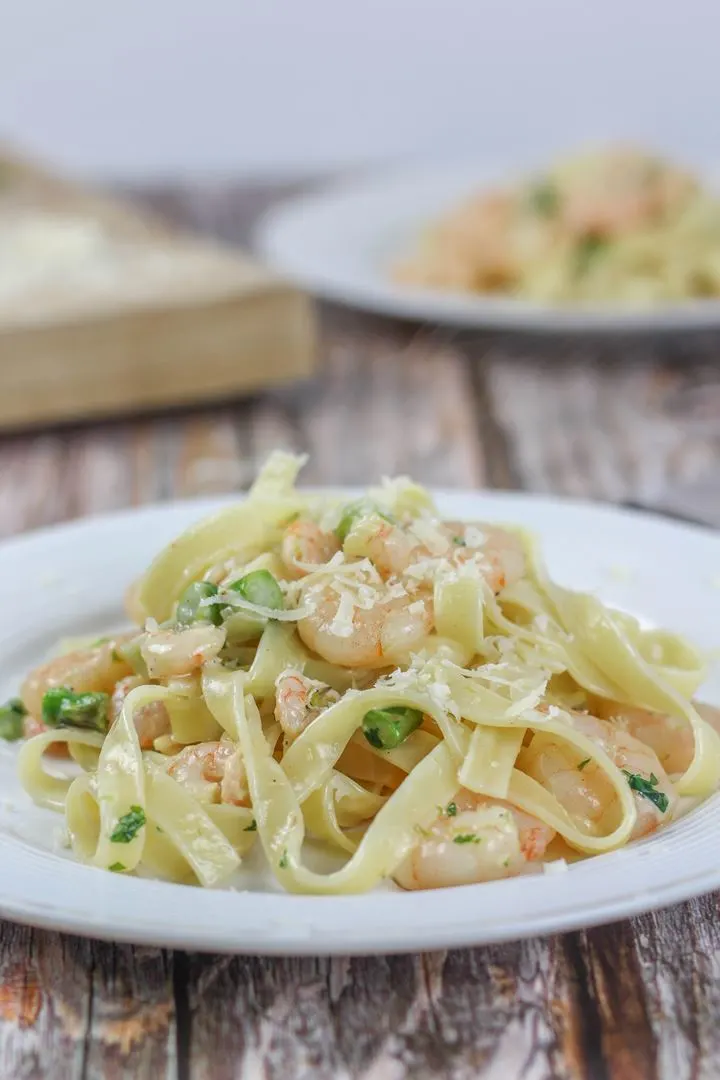 We love pasta in this house and we are constantly trying new ways to enjoy it.
Creamy pasta sauce
The trick, of course, to any pasta dish is getting the sauce right. This creamy cheesy sauce is just a perfect combination to the prawns and asparagus and the white wine and the lemon juice gives it that extra zing.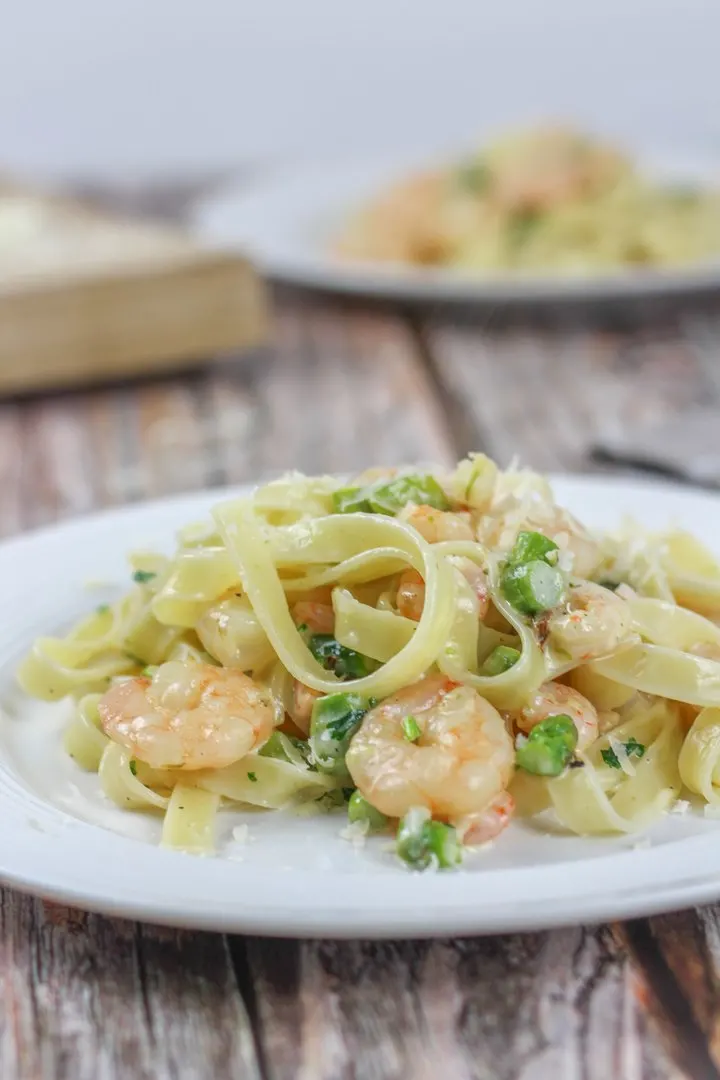 A bit of lemon with seafood is always a good idea. Try my pan-fried trout with lemon butter sauce if you need some proof 😃.
Lemon and asparagus is also a nice invention, so all the tastes complement each other.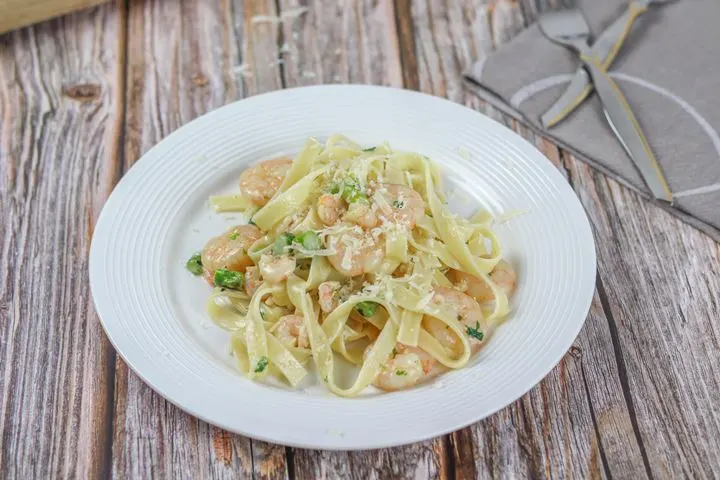 I hope you get round to trying this recipe and if you do please let me know how you made it better in the comments section below!
How to make creamy asparagus tagliatelli
If you enjoyed this meal you may wish to try some of the following:
Some pasta dishes:
Or Asian noodles: