Delicious creamy prawn pasta
This creamy garlic prawn linguine recipe is just delicious. It is so simple to make and ready in less than 20 minutes.
And it tastes like something you would get in a five-star restaurant (well I would say that wouldn't I?)!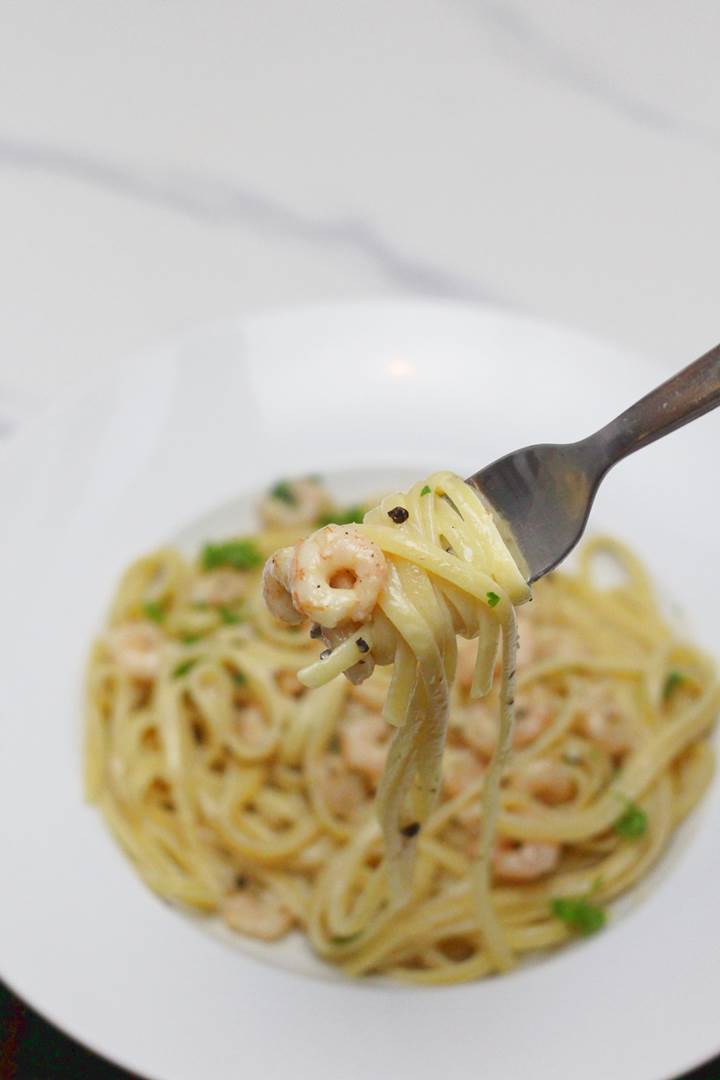 But seriously, this is a cheap, and yummy meal that will satisfy everyone. This recipe does not have any special ingredients involved, as most of it we already have in the fridge or freezer.
It is amazing how prawn dishes vary around the world. For example, the difference in taste between this recipe and say my shrimp stir fry with noodles is massive.
Prawn or shrimp?
I call this a 'prawn' pasta recipe, as here we can readily buy frozen prawns in the supermarket. Although, shrimp are in fact a different species of crustacean, for the purpose of this recipe (and in fact all of my prawn/shrimp recipes) you can use either.
Apparently, the difference is that prawns have claws on three of their leg pairs while shrimp have them on only two. Not something you would notice when they have been pre-peeled!
Obviously, you have different sizes, but for this recipe just use what you can get your hands on. Larger ones than the ones pictured are also fine. Just make sure they are peeled.
There is also not much preparation in this meal – just peeling and crushing some garlic and defrosting the prawns.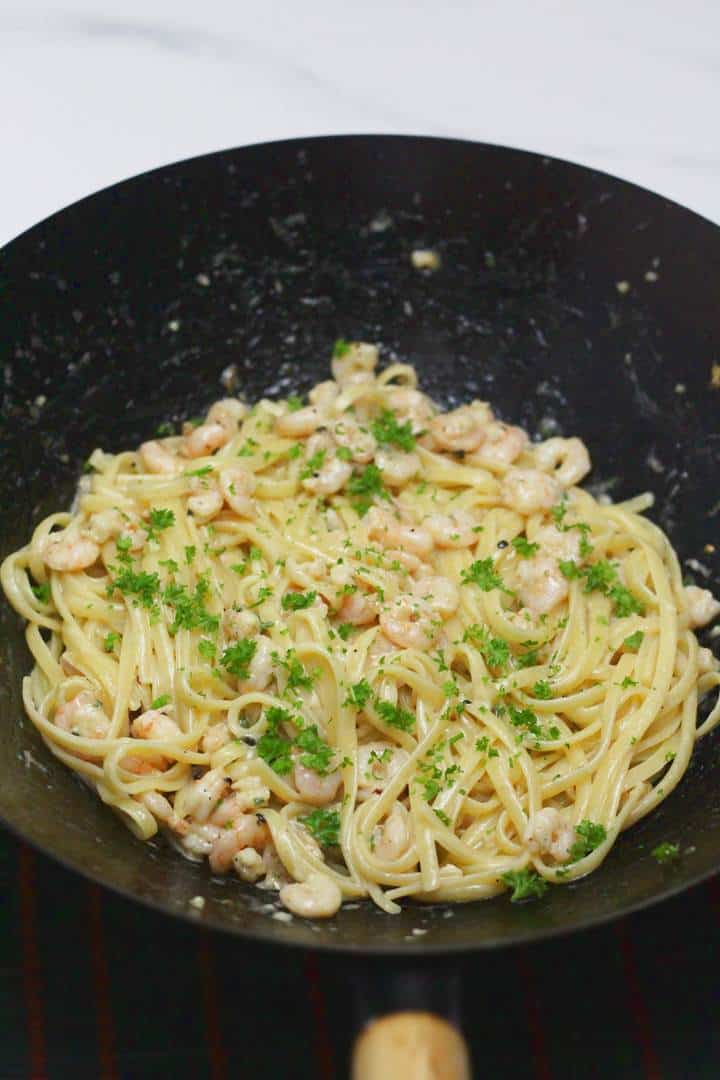 I think this is a good recipe to start on as really the only thing that can go wrong is overcooking the pasta (but let me know if you manage something else catastrophic!).
Inspiration from Poland
I have chosen Linguine for this as I am always trying to reproduce the amazing pasta we had at the fantastic Stara Kamienica restaurant in Warsaw, Poland in 2015.
I am getting close, but still need to add a few more ingredients to achieve the perfection we tasted in that wonderful restaurant.
If you are ever there, it is a MUST visit location. The restaurant does not look much from the outside, but do not be fooled.
The food is fantastic and the service outstanding. Try and visit if you are ever in Warsaw!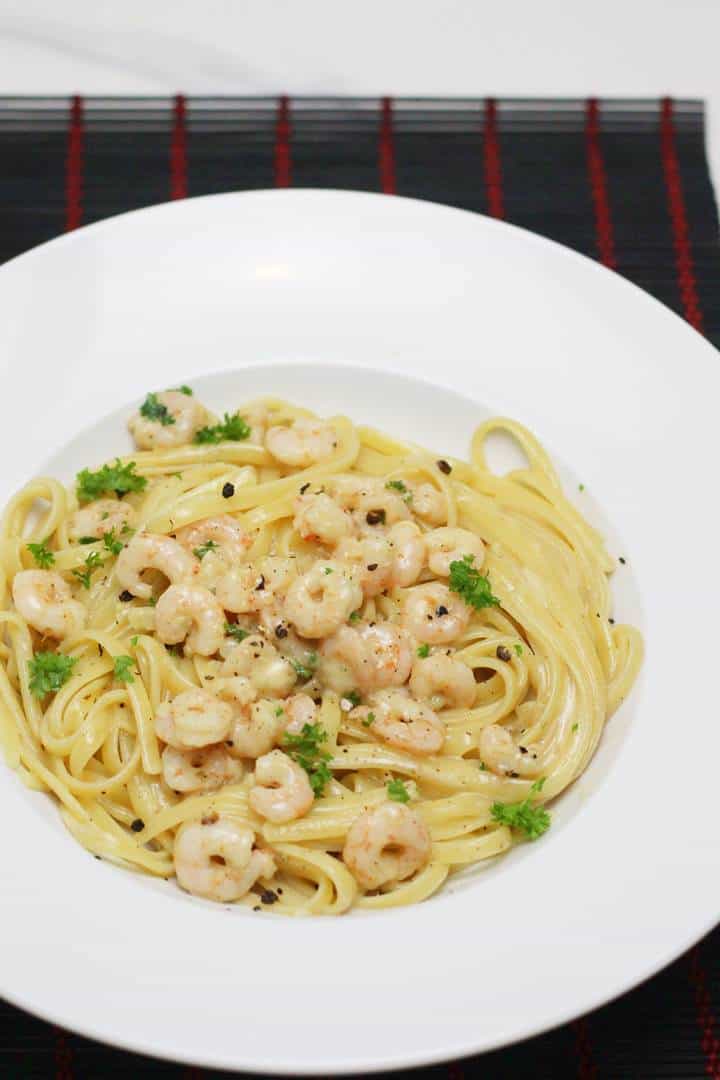 If you wish, you could of course easily choose spaghetti, fettuccine or any other long pasta to make this tasty dish. Alternatively using larger prawns or shrimps is also, of course, possible.
Use your gut feel and you cannot go wrong!
How to make creamy garlic shrimp pasta
Here are some of the other tasty pasta or noodle dishes on this site: