Spicy Prawn Stir Fry with Noodles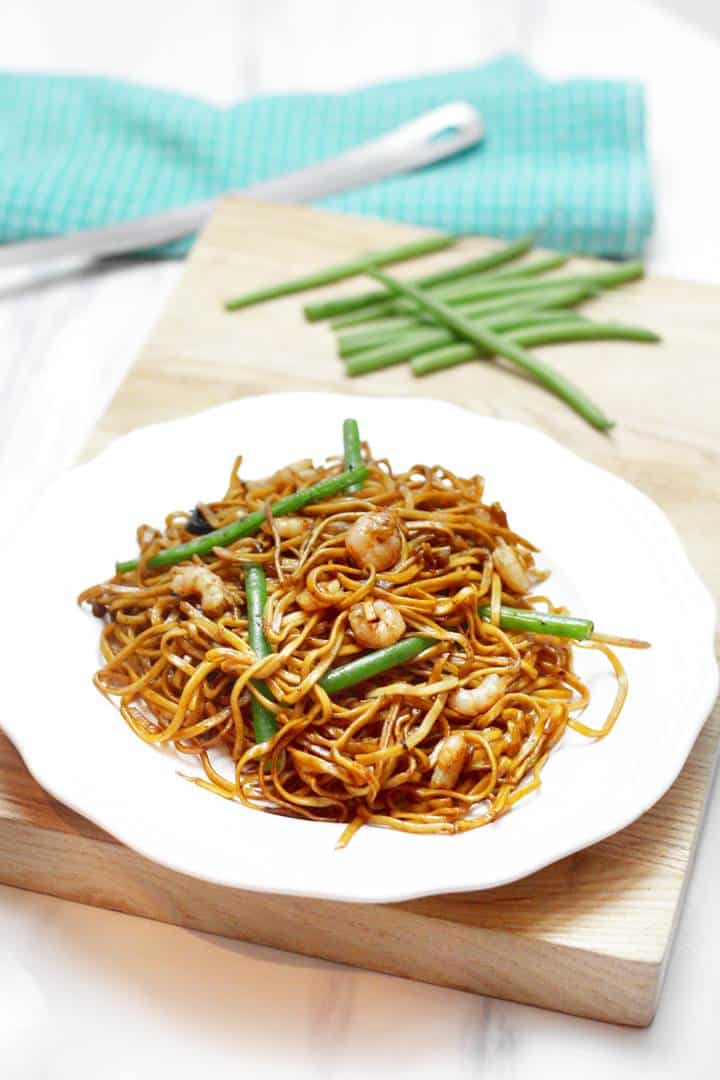 This spicy shrimp stir-fry with noodles recipe has a lovely kick. It is one of the easiest meals I know and packed with delicious flavours!
I make this shrimp stir fry with noodles when I need to make a quick and easy meal that everyone loves!
Indonesian Food
Have you ever tried spicy Indonesian noodles? I used to frequent a fast food place in Ridderkerk in the Netherlands, Dapur Ibu, and buy a takeaway lunch at least twice a week.
You can make your selection from the counter there and they heat it up on the spot. I would always choose the same spicy noodles with some spicy meat.
It was so good – it was my special treat when I needed one.
I am still trying to discover the recipe, through trial and error, but I am not there yet. I am getting closer though. This recipe has a little kick and is getting close. I am still working on it.
The great thing about this one is that we can generally use stuff we have in the cupboard/fridge. It does not have to be these vegetables, it can be spring onions, carrots, whatever you need to get rid of.
All the stuff below I have anyway in the house, as most of it keeps for ages. The recipe below just shows what I was needing to use up when I made this meal.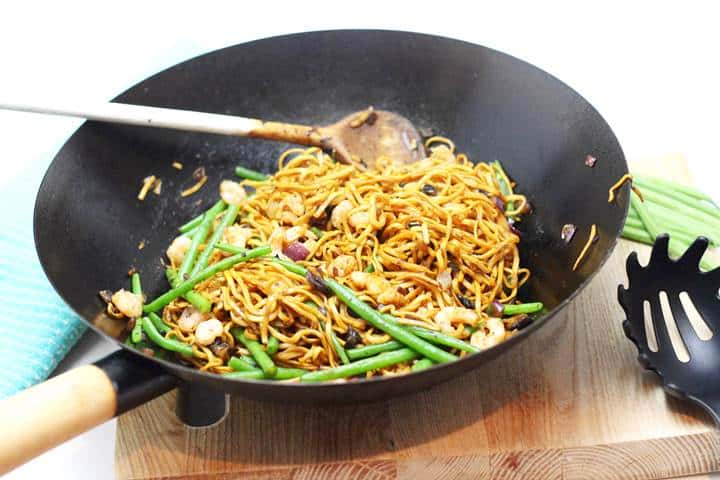 I always keep some egg noodles in the pantry, and some prawns in the freezer, just for that day that you do not want to go and shop for groceries.
The recipe may seem daunting at first but really it is pretty simple and quick to make and is worth the effort.
Try your own ingredients and let me know how to improve it!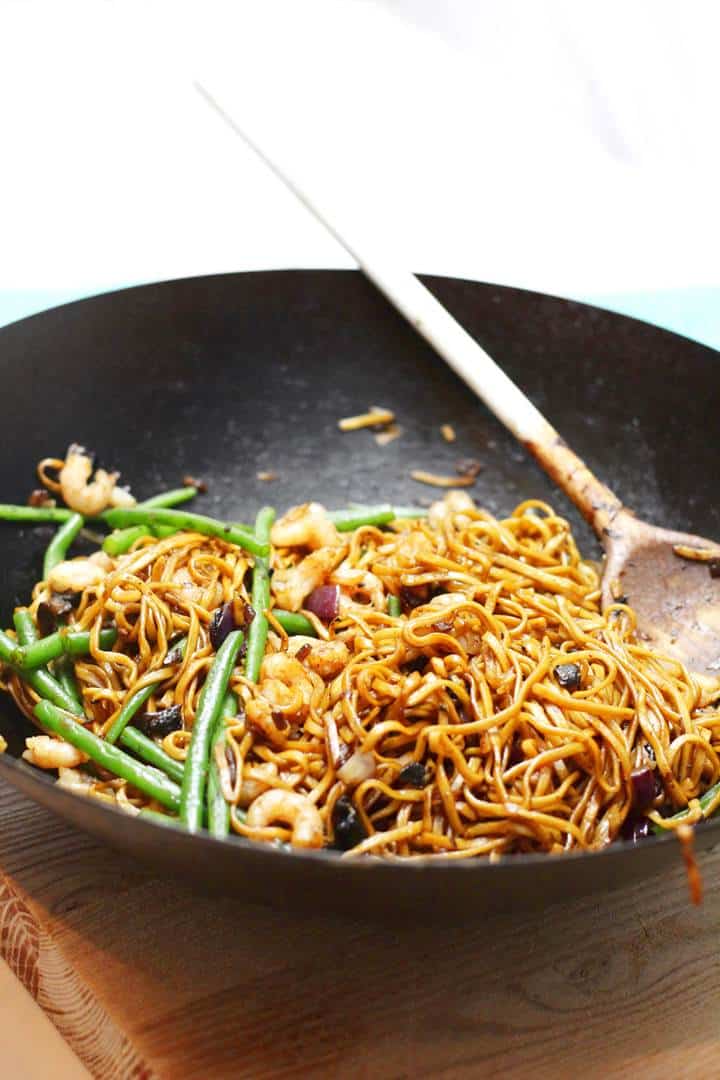 You could even invite your pals round for a spicy noodles challenge!
How to make Prawn stir fry noodles
If you enjoyed this recipe, you may like:
Please let me know how you get on in the comments section below.
Thanks!