Spanish Prawns with Garlic
This post will show you how to make Spanish Prawns with garlic, which is one of our favourite tapas dishes.
It is a personal favourite of ours as this was the first meal my wife and I ate together in a small bar in Belgium.
If you ever have the chance to visit the beautiful European country of Spain then one of the places you will undoubtedly visit are the tapas bars that serve the most wonderful food.
Tapas are appetizers or starters of Spanish cuisine. They are a fantastic way to eat lots of different types of food at once!
Prawn or shrimp?
When I mention 'prawns' in this recipe, as in all my other prawn recipes, you can of course also use 'shrimp'. Although not exactly the same, they are pretty interchangeable. It may depend on where you are which of the two is more available, prawn or shrimp. Just try to get some nicely sized ones. The bigger the better.
I used some raw frozen jumbo king prawns for these photos. The cool thing is when you cook them you see them turning pink as they cook. Pre-cooked prawns are already pink when they come out of the packet.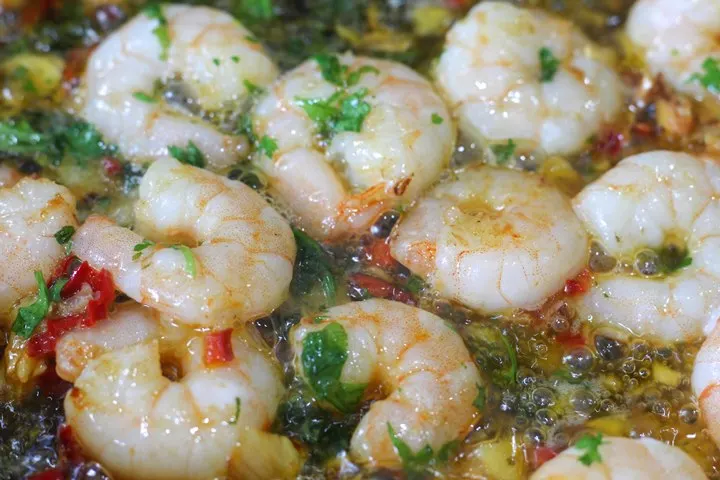 Using frozen prawns is likely to be safer than using fresh prawns (unless you know exactly how the prawns were harvested and when), as there is always a small risk of food poisoning when eating shellfish.
Spanish Shrimp Recipe
This particular recipe has a particularly important significance for my wife and I as it was the very first meal we ate together. It was in a lovely little bar in Brussels in Belgium where we had a fantastic meal with this as a starter. Sadly the bar there no longer has its restaurant, as we discovered when we went back to re-visit it a few years ago.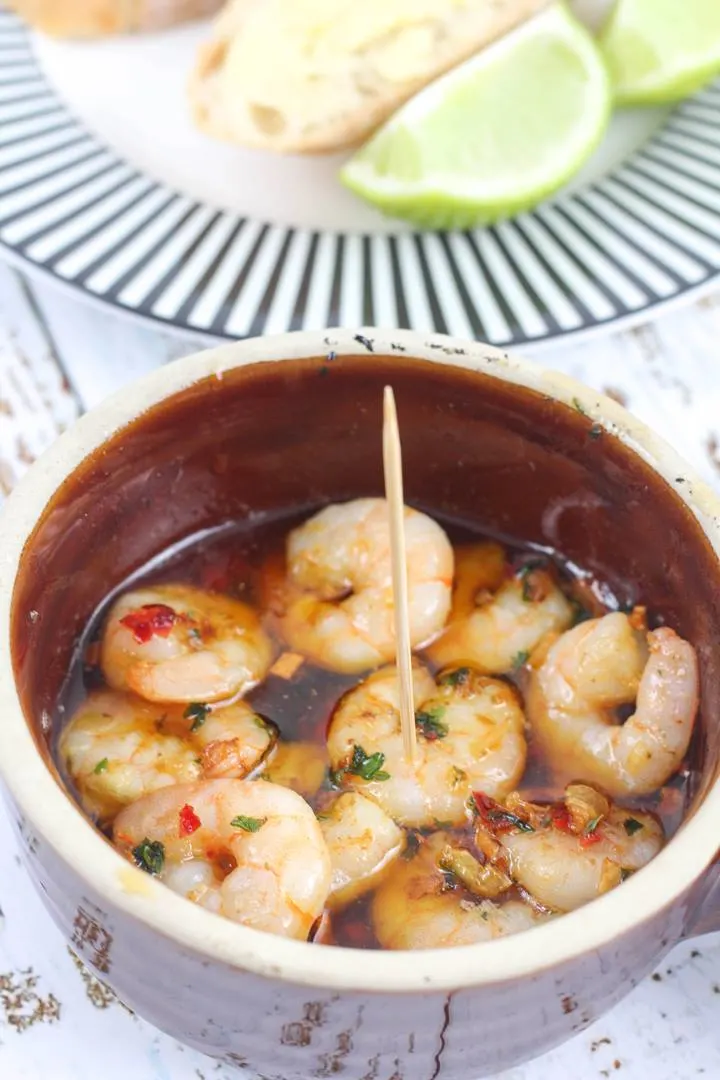 But really this is a very common and popular tapas dish, as the chili garlic becomes infused in the olive oil and the prawns, leaving a delicious taste which you will adore. It is a very easy recipe to make and can be ready in 10-15 minutes, especially if you use pre-cooked prawns or shrimp.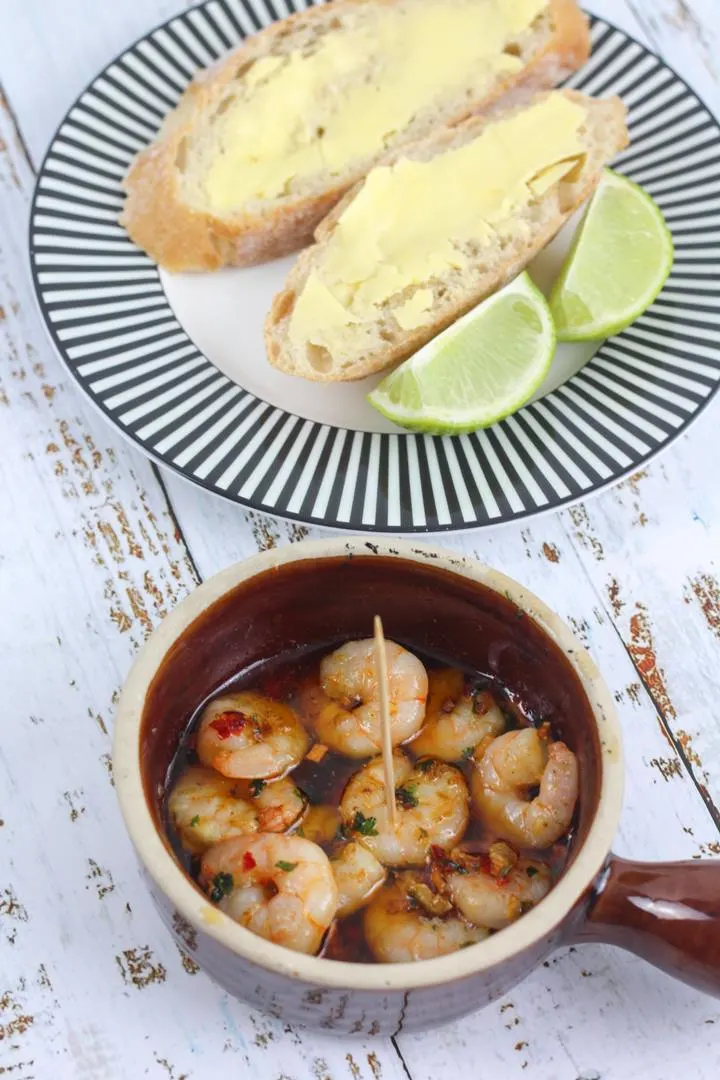 You will need some nice crusty bread to soak up the juices. You cannot let the delicious garlic flavoured oil to go to waste.
Gambas al Ajillo
We also used to order this chili garlic shrimp dish at our favourite tapas restaurant in Gouda, the Netherlands, called La Cubanita. In Spanish the meal is known as gambas al ajillo, or prawns in garlic oil.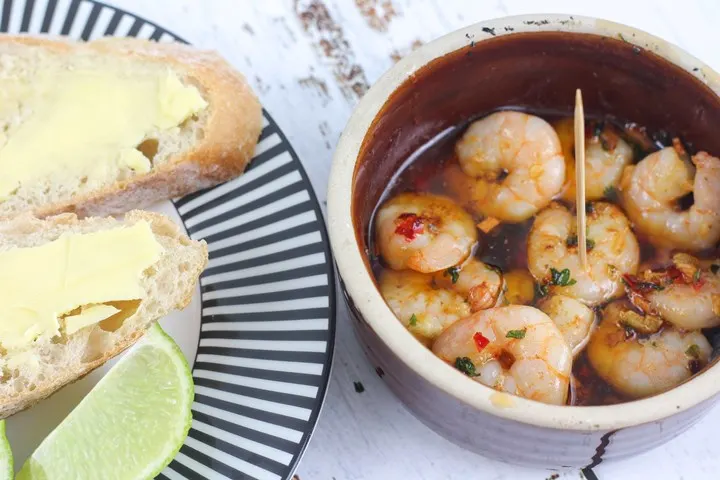 The Spanish are renowned for their culinary expertise. Really this simple recipe is a super example. It is quick and easy to make, and you will want to make it again.
At home, this is our 'go-to' quick and easy lunch when we are both busy. It gives a quick, warm and tasty snack for our lunch. Wonderful!
I hope you enjoy this fantastic garlic prawns starter. Let me know how you get on in the comments section below!
How to make Garlic Chili Prawns
Some other tapas ideas for you to try:
And how about these regional favourites?