Garlic Parmesan Pasta Recipe
This quick and easy recipe gives you a delicious garlic parmesan pasta sauce using only a few simple ingredients.
You can use any type of pasta really for this recipe. I used some fusilli here as it is good when you have a sauce that will fill in the crevices. But really you could use anything, from spaghetti to penne.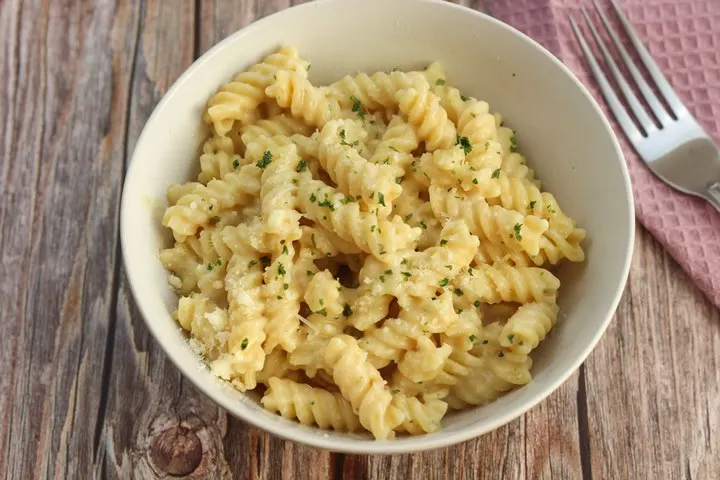 Why should you eat more pasta?
Well, this is an interesting question and we certainly eat plenty of pasta in our house. There are a number of reasons for this:
Firstly, dry pasta has a long shelf life and can be kept for more than a year before deteriorating, whereas fresh pasta can only be kept for a few days.
So we always keep some dry pasta in our pantry and have quite a few standard recipes we make on a regular basis (a few are listed at the end of this post).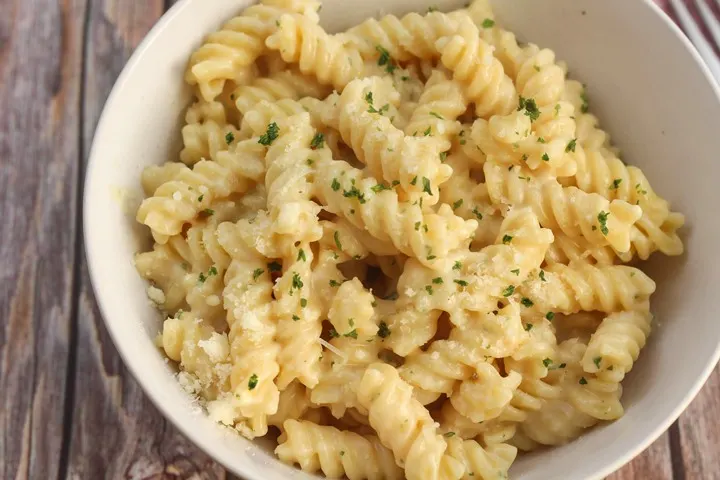 Secondly, some delicious food can be made with pasta with only a few basic ingredients. For example, my oil and garlic pasta with prawns recipe is super easy. And, like this recipe, it does not need many ingredients to make it. Also, these recipes tend to be with ingredients we would have in our fridge or pantry anyway.
Thirdly, pasta dishes are generally quick to make and many can be on the table in a short space of time.
If we have not planned food for the evening then our tuna pasta dish is the one we will make as it is delicious and is ready in 15 minutes. All with long shelf life ingredients in the larder or fridge.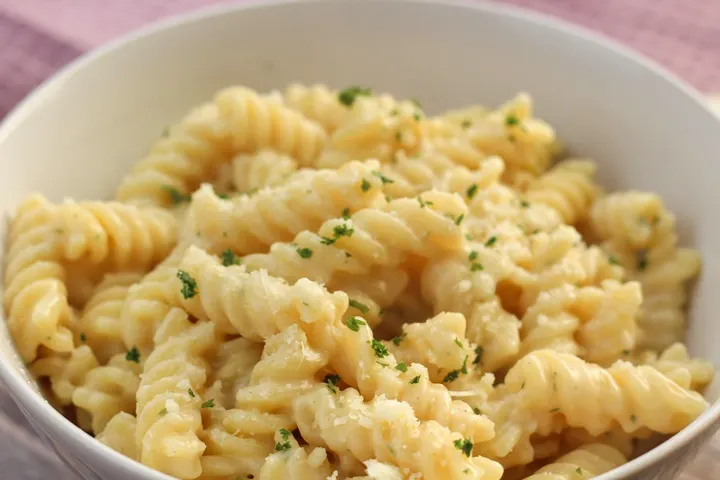 Finally, pasta can be an important part of a healthy diet as it can provide an important part of your requirements in a well-balanced diet. This link tells you a bit more about this. To summarise, pasta provides carbohydrates, which together with fibre-rich vegetables and protein full cheese and meats, can give you a great balanced diet.
Garlic Parmesan Sauce for Pasta
This recipe is for a very simple garlic and parmesan creamy sauce, made with some butter, flour, milk and stock. It is perhaps not the healthiest of my pasta recipes because of the use of flour and butter, but hey, it's quick, tasty and filling.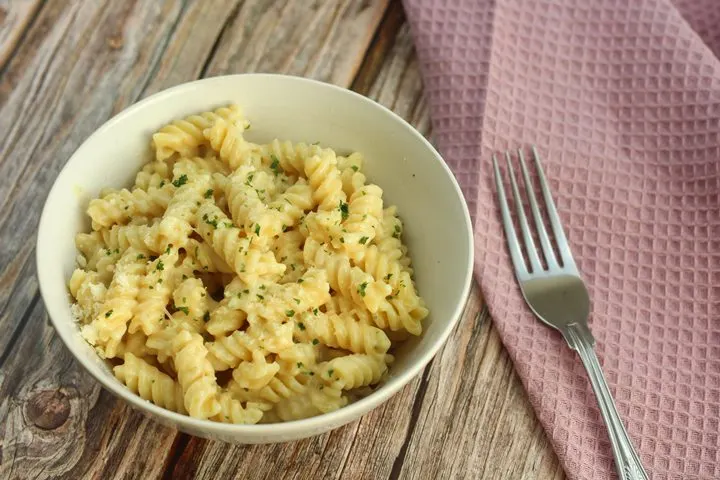 Feel free to use Grana Padano as a cheaper alternative to Parmigiano-Reggiano if you prefer.
I hope you enjoy trying this recipe. If you do, please let me know how you get on in the comments section below.
How to make Garlic Parmesan Pasta