How to make chilli garlic noodles
OK, so you may have noticed that we are a fan of Blue Dragon noodle sauces in our house. We loved their pad thai kit and recently tried another of their ready-made sauces – their sweet Chilli & Garlic stir fry sauce.
We found this sauce to be quite spicy and a great way to make a simple and tasty chilli garlic noodles dish.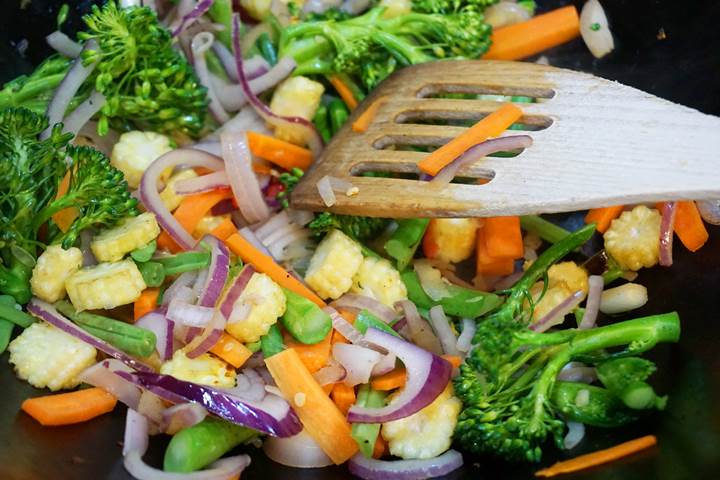 Blue Dragon Sweet Chilli & Garlic Stir Fry Sauce 120g
Like my pad thai dish, all you have to do for this chili garlic noodles recipe is add the vegetables and meat or seafood that you like and you have a really easy and quick noodle dish.
Or, as it is a vegan sauce, if you wish to keep it vegan just leave out any meat or seafood and eggs and use wheat noodles for a vegan noodle dish.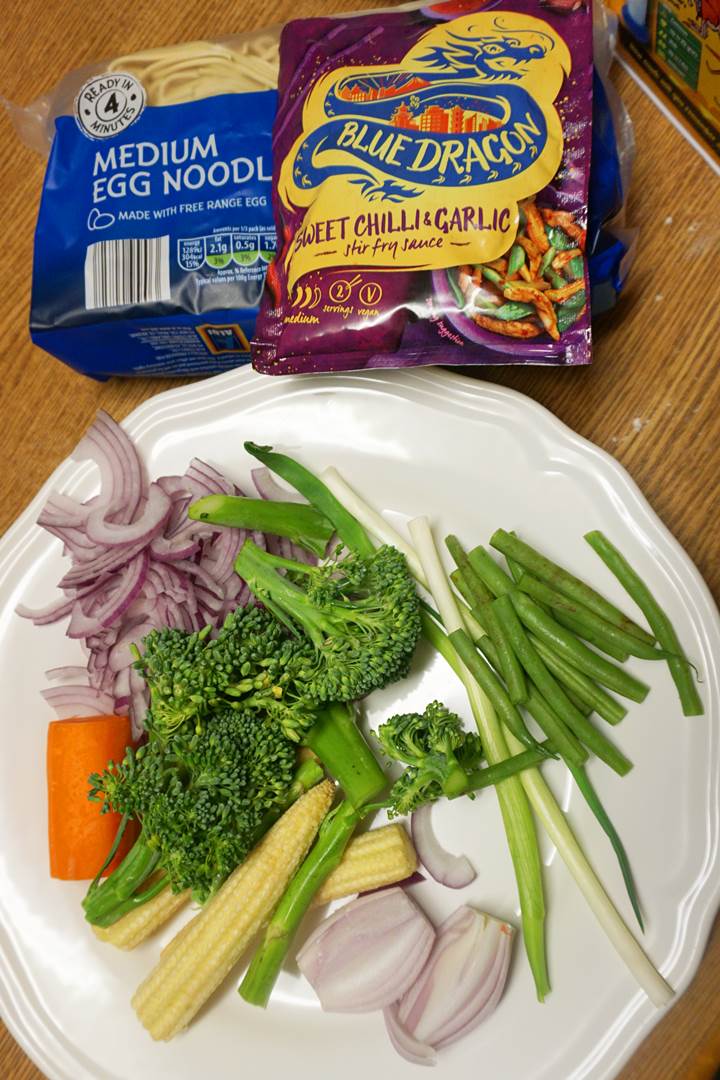 Stir Fry Ingredients
In this chili and noodles stir fry variation I have added some prawns, baby corns, green beans, a shallot, carrot, red onion and spring onions, but really you can use anything you like.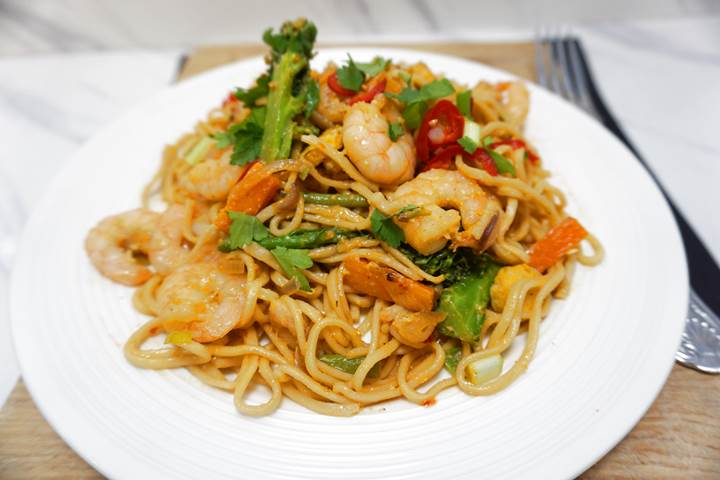 Like my pad thai dish this is one of those super flexible easy recipes where you can use up what you need to get rid of in the fridge.
The sauce is very different to the pad thai sauce and a fair bit spicier.
Sometimes you just need to spice up your life, as the Spice Girls would say 🙂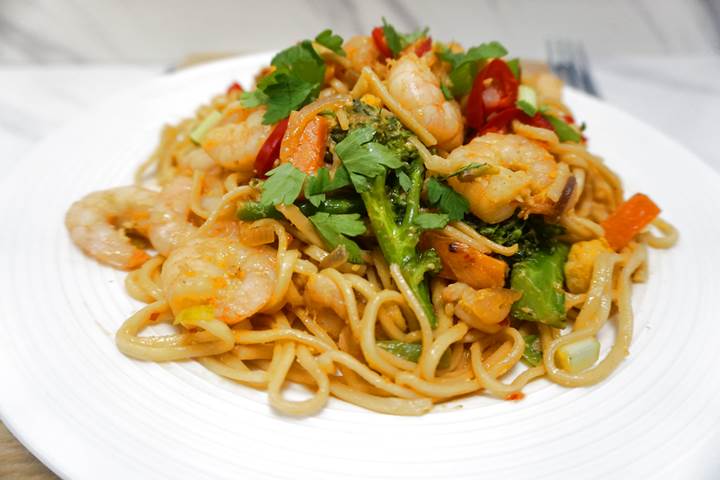 Blue Dragon Sauces
What I like about the Blue Dragon sauces is that they are great for making quick and tasty noodle dishes. This meal is also ready in less than 15 minutes.
[Note: I have no affiliation with Blue Dragon, by the way, my opinions are my own].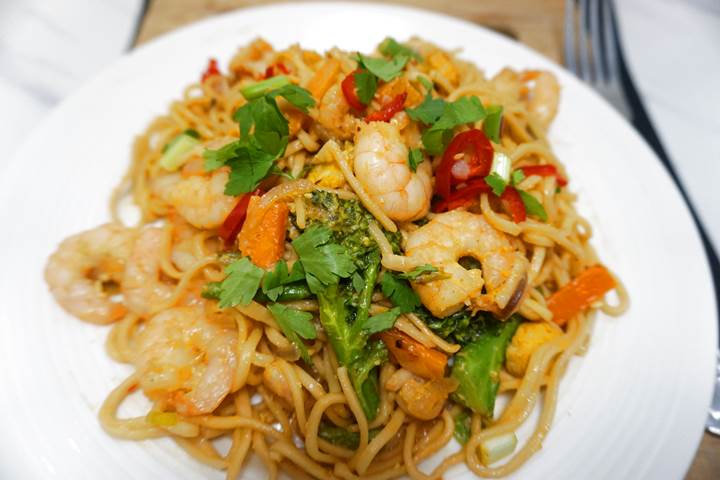 I hope you can find the Blue Dragon sauce or something similar where you are.
If you cannot find the same one experiment with whatever you can get locally and let me know how you get on using different ingredients to suit your palate.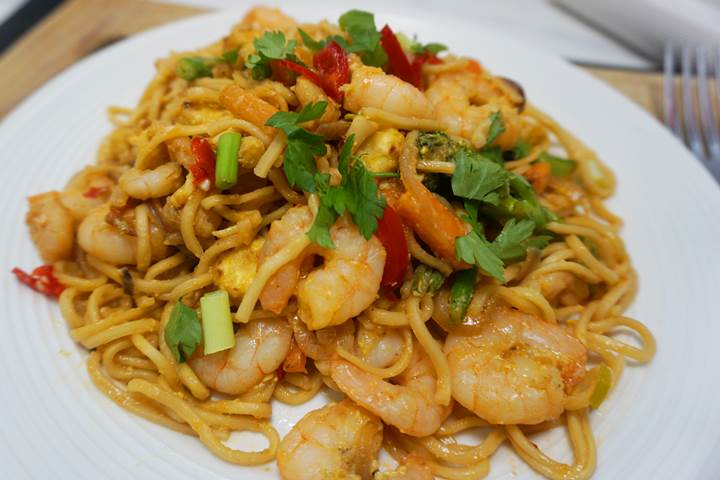 Homemade healthy noodles are a great way to eat if you are a busy working person with little spare time.
The advantage is they are ready very quickly and you can use whatever vegetables and meats or seafood you fancy.
Or just keep it vegan if you prefer, by leaving out the egg yolks and prawns and using different types of noodle.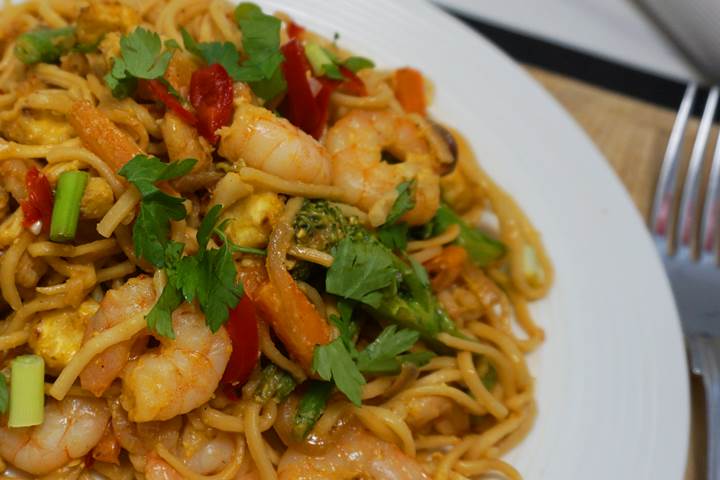 How to make Chili Garlic Noodles
Or you may wish to use any remaining egg whites to make: