Looking for a list of essential kitchen ingredients? I have a food list below to help you stock your kitchen, freezer and pantry for the first time!
In any house, you need to have some pantry staples in your kitchen, for when you cook. This blogpost is aimed at helping you by giving you a guiding kitchen essentials food list which you can use as a basic food shopping list.
Think of it as a basic grocery shopping list or a new home shopping list. Imagine you have to start from scratch in your kitchen. What would you need there?
We had to do this at the beginning of 2018 when we moved into our new house, but we are still expanding the contents of our pantry!
What you keep in your pantry is obviously up to you, and dependent largely on your dietary habits.
But for most people (with no allergic or special requirements), below in the table is a list of some basic kitchen essentials (food items) that you may or may not want to keep.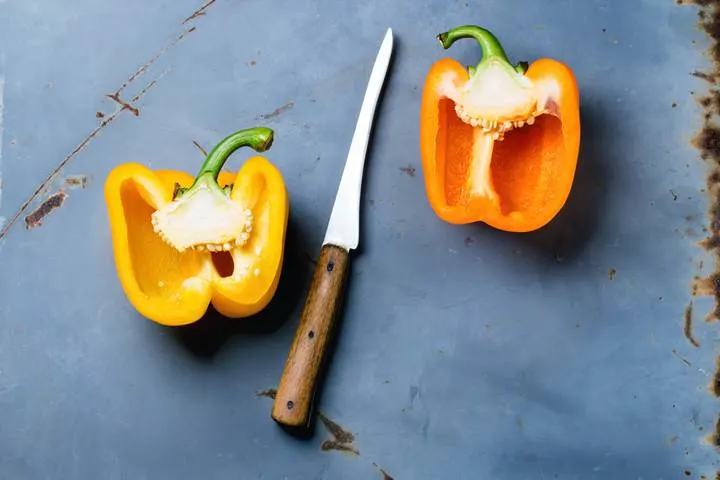 I understand all ingredients can be personal as people may have an aversion to some stuff, but in our house, we eat most things (though my daughter hates onions, and my wife has just told me she does not like it when I use Chinese 5 spice)!
Otherwise, we are pretty flexible and the pantry probably reflects that. We are lucky to have a fairly well-stocked refrigerator and a full pantry.
If you are lucky enough to have a garden or a balcony, you can perhaps keep fresh herbs too. This not only makes life very easy but also ensures you get the greatest tastes, as you cannot beat fresh ingredients.
We do have some fresh herbs in the garden here at home, but just rosemary and thyme for now, but we will be expanding it soon.
If you do not have the possibility, these days you can buy frozen herbs which are also very good and you can keep in your freezer.
Alternatively, you can grow plants on your window sill in the kitchen maybe if you have some light?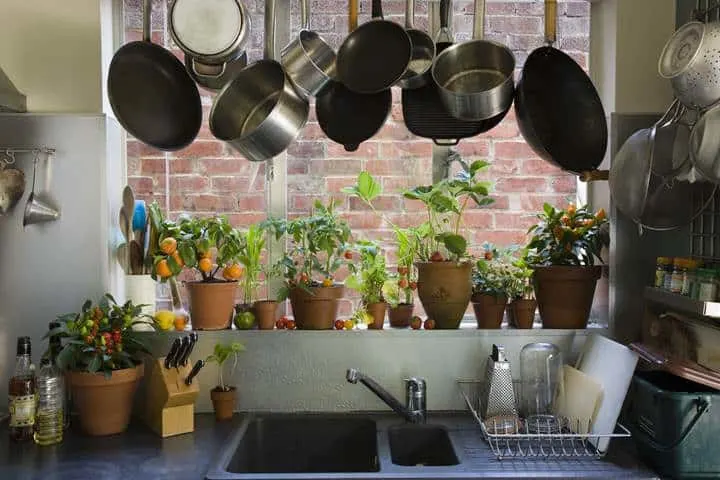 This list below is really a reflection of what we have at any one time in the house – it is under constant review and expansion 🙂
Meats are generally not on the list as we tend to buy that fresh when we need it and put it in the fridge. Although there may be some meats stored in the freezer for an emergency.
Grocery Checklist
We used to use Wunderlist to manage our grocery shopping. It was a fantastic app. Unfortunately, Microsoft bought it and shut them down so they could replace it with their own app.
So now we use Any.do to plan and track our grocery shopping. It does pretty much the same thing and you can add things to your shopping list verbally using Alexa which is quite handy, as we have an Echo Dot in the kitchen (brilliant btw if you do not have one of these already).

My wife can also update the shopping list remotely while I am in the store and we have no reason to forget anything anymore. I will see her changes as I shop and tick the items off the list. It really does work well.
So if you are starting from scratch or wondering how to stock a pantry for the first time, or you want a general household essentials list, this is a good essential shopping list to start with.
I hope you will find this list useful in your day to day restocking of your pantry supplies, or in use as a new home or apartment grocery list.
See the other post listed below for a basic kitchen needs list and kitchen necessities which are more aimed at tools and equipment you may need in a new kitchen.
Food Pantry List
| | | | |
| --- | --- | --- | --- |
| Fridge Essentials | Freezer Essentials | Pantry Staples | Herbs/Spices |
| Beer | Chicken breast | Baking soda | Basil |
| Cheddar cheese | Fish fingers | Biscuits | Bay leaves |
| Cheddar Cheese | Frozen Bacon | Bread | Bouquet garni |
| Dijon Mustard | Frozen Cod / salmon | Caster & demerera sugar (for baking) | Chicken spices |
| English Mustard | Frozen fruit (for smoothies) | Cereals | Dried chillies / red peppers |
| Fresh chillies | Frozen grated cheese | Chips | Garlic Powder |
| Fresh Ginger | Frozen herbs | Cooking spray | Gravy powder |
| Fruit juice | Frozen pollack / mackerel | Corn Flour | Indian spices (garam masala, cardamom, coriander, cumin, dried chillies etc – long list) |
| Goose fat | Frozen shrimp | Crackers | Mixed herbs |
| Ham | Ground beef | Dried Apricots / sultanas / nuts | Onion powder |
| Heinz Ketchup | Ice cream | Egg Noodles | Parsley |
| Hellmann's Real Mayonnaise | Ice | Eggs | Quick working yeast (Baking) |
| Indian curry pastes | Mango chunks | Fresh fruit | Rosemary |
| Jam | Pork Sausages | Garlic | Salt/Pepper |
| Lemon juice | Prawns | Honey | Stock cubes (chicken, lamb, vegetable, beef) |
| Marmalade | | Lyle's Golden Syrup | Thyme |
| Milk | | Marmite / Vegemite (look it up – u love it or you hate it!) | Turmeric |
| Paprika | | Nuts | Various other herbs & spices |
| Paprikas | | Oats, Granola, Muesli | |
| Parmesan cheese | | Olive oil | |
| Pickles | | Onions | |
| Premium soy sauce | | Pasta (various sorts incl. spaghetti) | |
| Redcurrant jelly | | Peanut Butter | |
| Roquefort cheese | | Peanut oil | |
| Salted Butter | | Plain Flour | |
| Soy sauce | | Rice (various types, normally basmati and Long grain) | |
| Spreadable cheese | | Self-Raising Flour | |
| Sriracha sauce | | Sesame oil | |
| Yoghurt | | Tabasco | |
| Fresh Vegetables | | Tinned Beans (various like kidney beans, black beans, baked beans) | |
| Bell Peppers | | Tinned Coconut milk | |
| Baby tomatoes | | Tinned Sweet corn | |
| Courgettes | | Tinned tomatoes | |
| Egg Plant | | Tinned tuna | |
| Fresh Tomatoes | | Vegetable Oil | |
| Mushrooms | | Walnut oil | |
| Spring onions | | Worcestershire sauce | |
| | | Fresh Vegetables | |
| | | Potatoes | |
| | | Onions | |
| | | Garlic | |
| | | Carrots | |
Other cooking essentials
If you are shopping for a new kitchen and found this post useful, you may also find these posts of interest: