Mustard Dill Sauce for Salmon
This is a simple recipe for a dill honey and mustard sauce that you can use with smoked salmon or chicken.
One of our favourite treats used to be a trip to our local Ikea where we would have some delicious Swedish Meatballs for lunch and a soft ice cream on the way out. But we could never visit Ikea without picking up some Gravad Lax and a bottle of their Senap and dill sauce.
Unfortunately, now we do not have an Ikea close by. So this recipe for dill honey mustard sauce is my (successful) attempt to replicate this delicious sauce.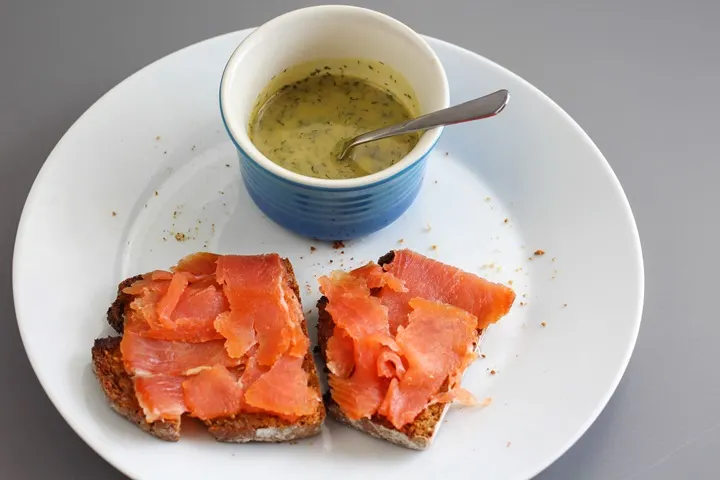 What to serve with this mustard and dill dressing
Smoked salmon is obviously the first thing that comes to mind. Try making some delicious smoked salmon flatbread appetizers or smoked salmon crackers with cream cheese and use this mustard and dill sauce to complement it.
Gravad lax, which is salmon cured in sugar, salt and dill is also a good combination for this dill and mustard dressing.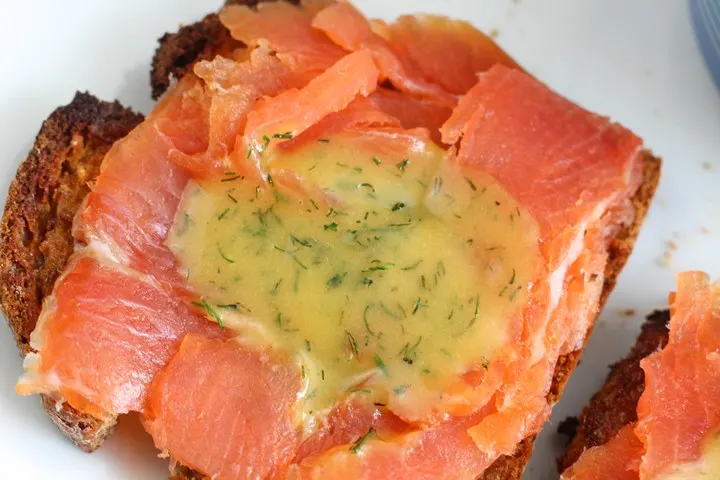 You can also use this sauce as a salad dressing with a baby leaf salad, avocado and bacon salad, or crispy chicken salad.
It is also great as a topping with some ham on toast, if you are using some delicious home-baked and glazed ham.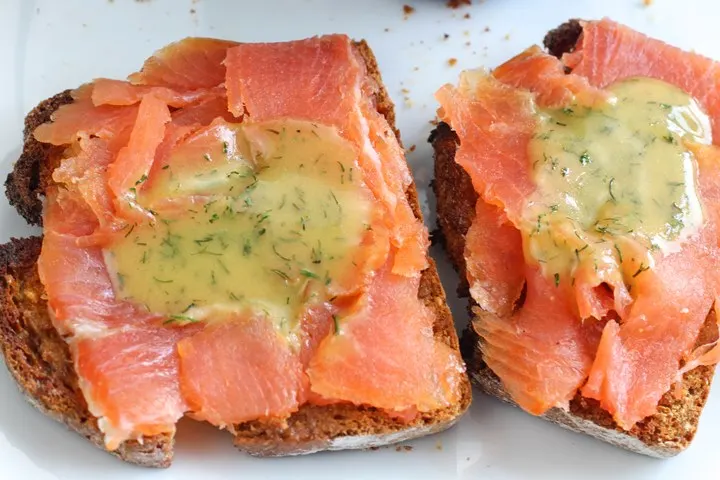 This honey dill mustard sauce is also great as a sauce for some honey mustard chicken wraps.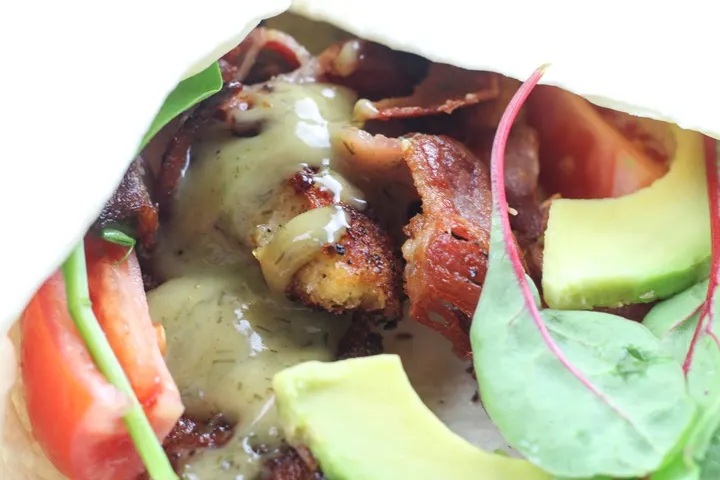 So when you are not quite sure what to use to improve the taste of something – maybe this is exactly what you are looking for! The Ikea dill sauce certainly has inspired some combinations.
Honey Mustard Sauce no Mayo
This sauce recipe does not include any mayo, and yet it is still creamy and delicious. It adds just the perfect combination of tastes to complement your salmon (the sweetness of the honey and the bite of the Dijon mustard together with the subtleness of the dill).
It really is so easy and quick to make and we have all the ingredients (except fresh dill) close to hand in our kitchen pantry. I used dried dill for this which also works fine, (but I am sure some fresh dill would be a little bit better).
This mustard & dill sauce will also keep well in the fridge for a few days at least.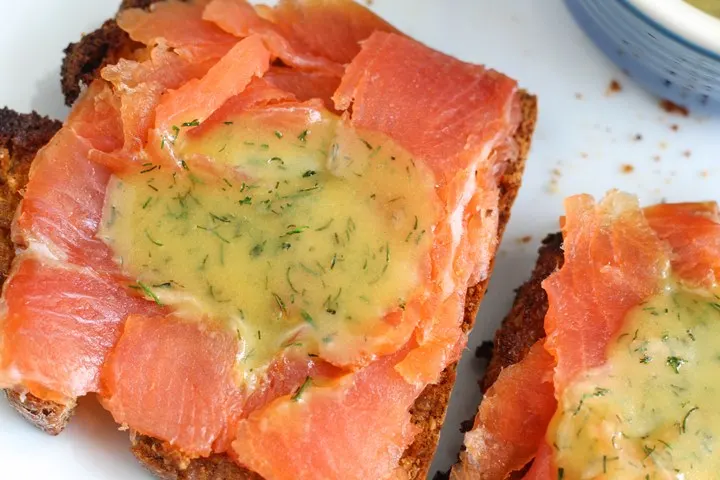 And at least now you will never have to visit Ikea again (unless of course, you need some new furniture or other household items)! Try his link for my Ikea style Swedish meatball recipe.
I hope you enjoy this simple recipe. Please let me know how you get on in the comments section below!
How to make a honey mustard and dill sauce