Air Fryer Chicken
This very easy Nuwave Air Fryer Chicken Wings recipe will show you how to make delicious crispy chicken wings in your air fryer. Why not combine the wings with some delicious spicy Buffalo sauce to make some super Buffalo hot wings?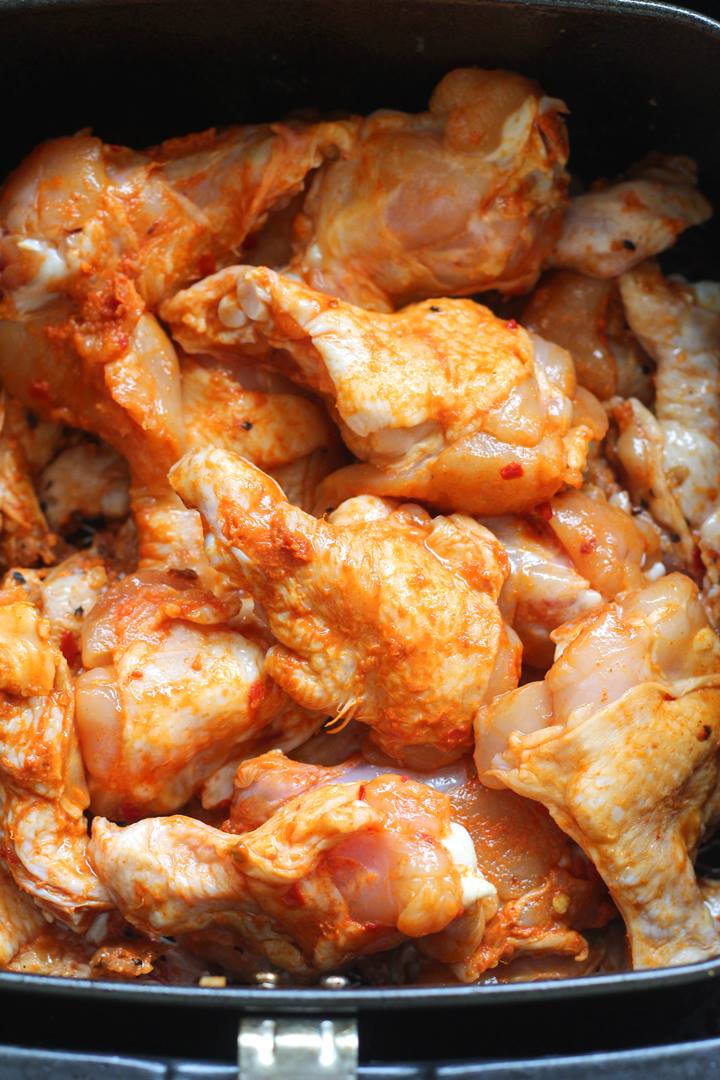 Nuwave Air Fryer
Last year we acquired a Nuwave Air Fryer (Brio, 3 litre), 1450W. After years of using a deep fryer for our frozen food, we decided it was probably wise to cut down a bit on the fat-heavy foods, so using an air fryer seemed the logical choice.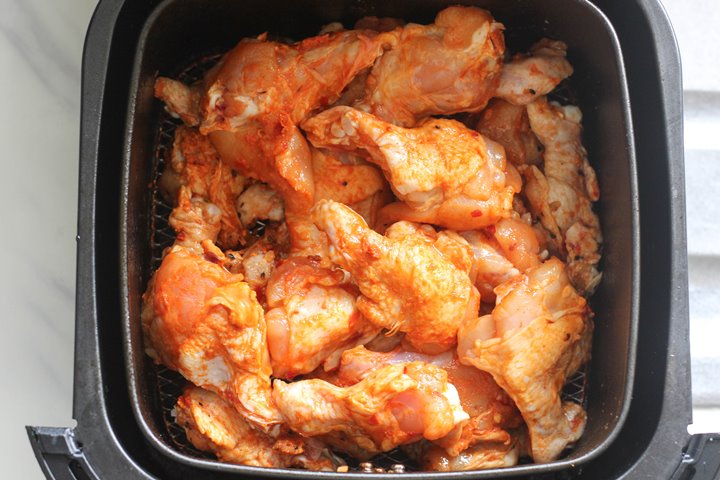 We love this machine. It is very simple to use and does a great job. We have found it is especially handy with frozen food like onion rings, fish sticks, french fries or chicken fingers for getting nice crispy results.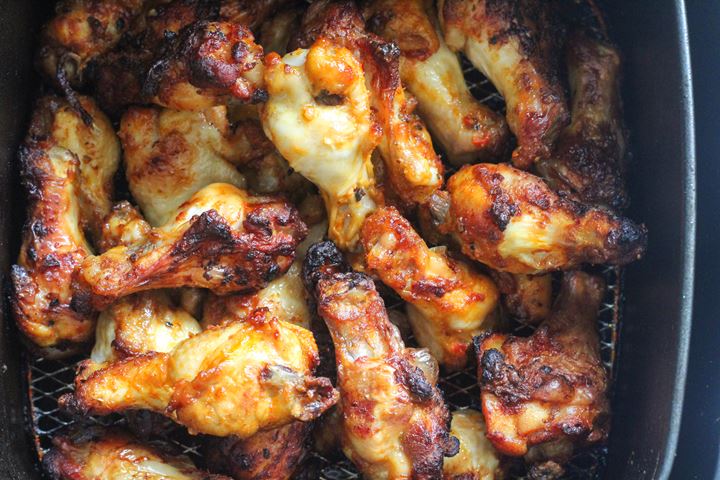 But also for chicken wings, it does the business. Here I used some pre-marinated chicken wings from Aldi which were delicious.
The only thing you have to remember is to shake the basket regularly so that the hot air reaches all the surfaces and to make sure that the wings get evenly cooked.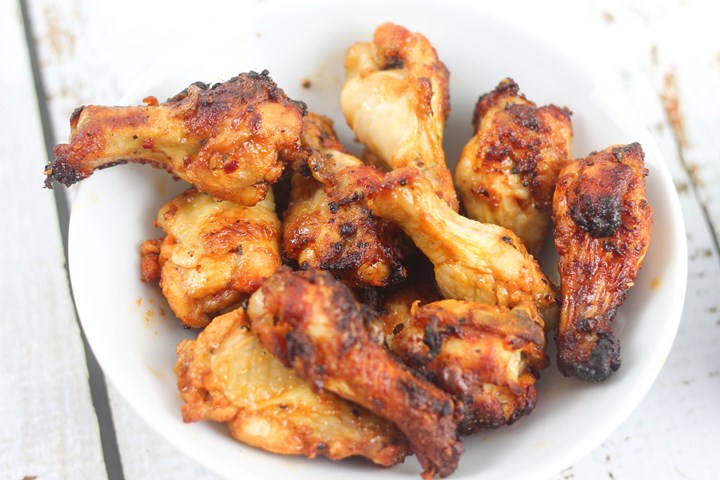 We have found the Nuwave Air Fryer fairly easy to clean, so using the air fryer is actually easier than cooking the wings in the oven, as you have no problems with the wings sticking to the sheet pan. You also use a lot less energy by not turning the oven on, as well as getting a super crispy finish.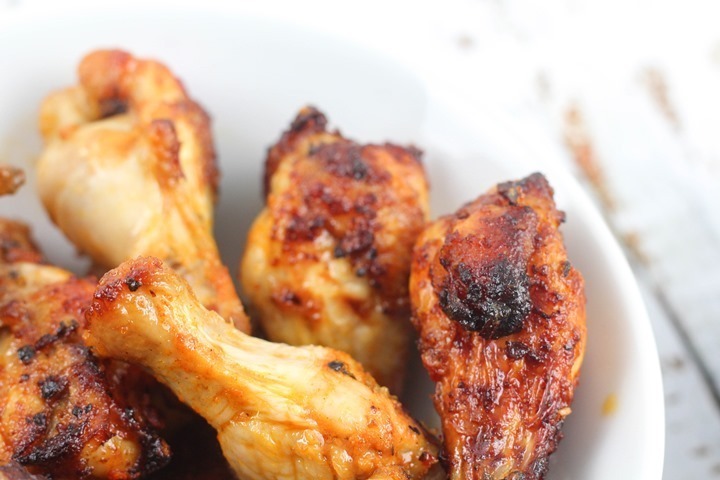 Turn your crispy chicken wings into Buffalo Wings
So when you have cooked your crispy wings how are you going to eat them? With a ranch dressing or a blue cheese dip?
I prefer a good old New York State Buffalo sauce, either as a dip or as a coating. The wonderful taste of the Frank's Redhot Original Cayenne Pepper sauce is just a complete classic. Follow the link to my recipe for a fantastic Buffalo dipping sauce.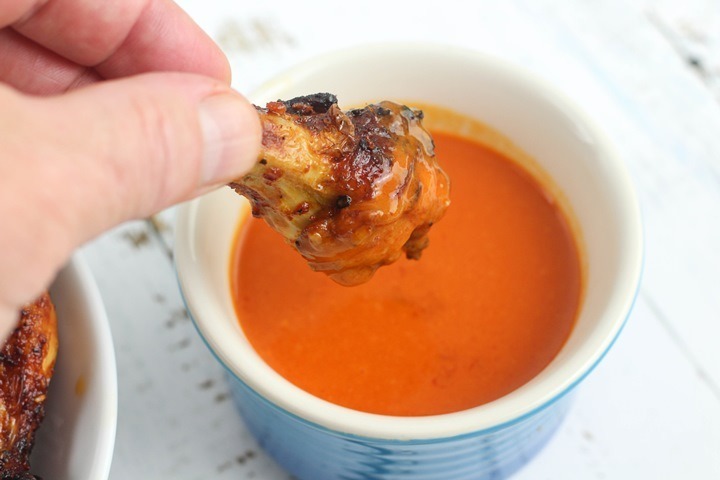 This must be the best game-day snack ever invented. It certainly beats our mini-sausages-on-a-stick hands down 🙂 !
I hope you get to try this simple recipe for air fryer wings. Of course, you can use any make of air fryer. Just make sure the temperatures are the same and don't mix up your Fahrenheits and your Centigrades!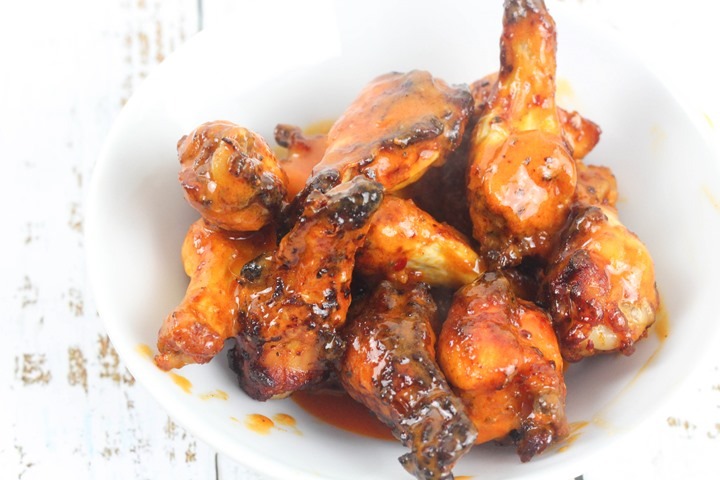 Enjoy it! We did!!
How to make Nuwave Air Fryer Chicken Wings