Buffalo Cauliflower
This is a recipe for Cauliflower Buffalo Wings. A great vegetarian alternative to spicy Buffalo Wings.
One of the best spicy snack recipes I have ever eaten must be American Buffalo Wings (chicken wings with a Buffalo dipping sauce). These wonderful spicy snacks originate from Buffalo in upstate NY, near where I used to study in Rochester.
However, not everyone likes to eat meat. If you fall into his category, then this recipe for vegetarian Cauliflower Buffalo Wings may be the best alternative for you.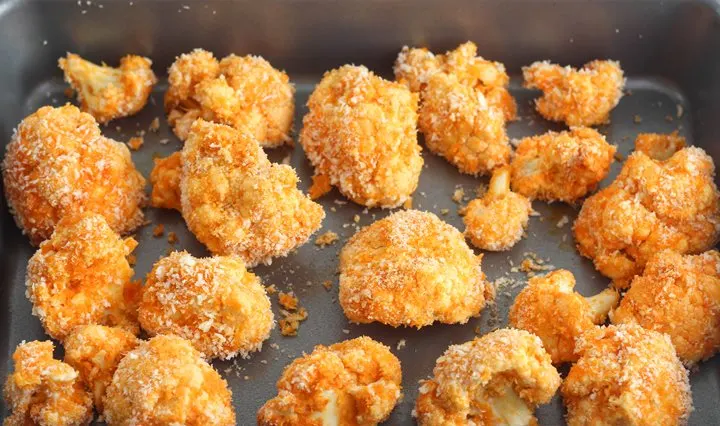 The buffalo sauce remains the same Buffalo sauce recipe. But it is used here to coat the cauliflower and retain the breadcrumbs to make some tasty, crispy, spicy vegetarian bites.
They can be dipped in a delicious cheesy ranch dip or ranch dressing to cool them down if you so wish.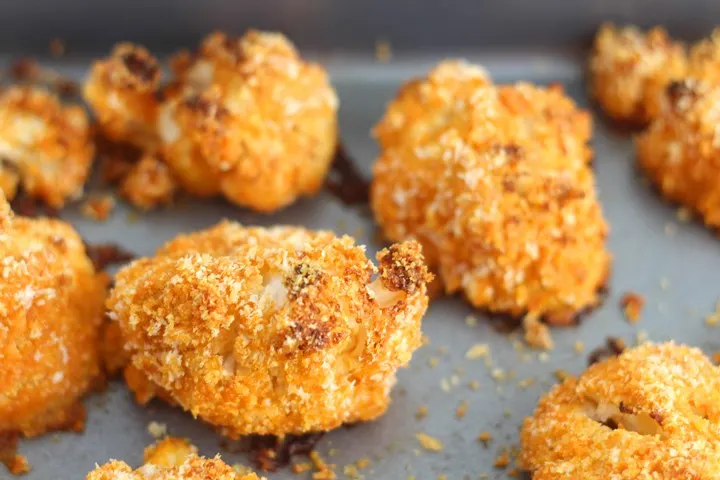 Cauliflower Bites
We think that cauliflower is a very much underrated vegetable which can be delicious if served up correctly. At the end of this post, you will find some other cauliflower recipes which may help give you some ideas.
Cauliflower cheese is another favourite of ours and a good accompaniment to a Sunday roast dinner.
This cauliflower wings recipe is great for making some nice mouth-sized coated cauliflower bites. You can put these out for the vegetarians on game day or if you are having a get-together with friends.
I have used normal Panko breadcrumbs for these cauliflower bites. But if you were to use gluten-free breadcrumbs, this could also be a gluten-free snack. We cannot call it vegan though, of course, because of the butter in the Buffalo sauce.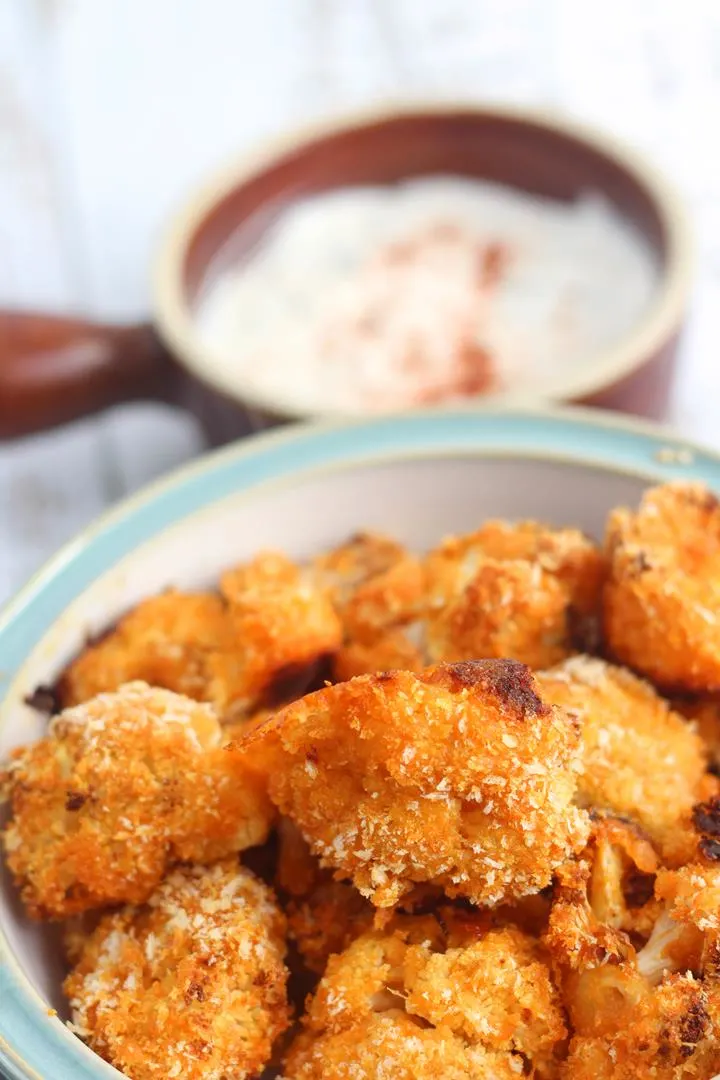 Cauliflower Wings Air Fryer
I think this recipe will work well in the air fryer as well, though I must admit I have not tried it yet.
But the way my chicken wings crisped up in the air fryer, I think these would do as well, but they would not need so much cooking time as chicken wings. If you try it make sure you keep an eye on them and shake the basket regularly!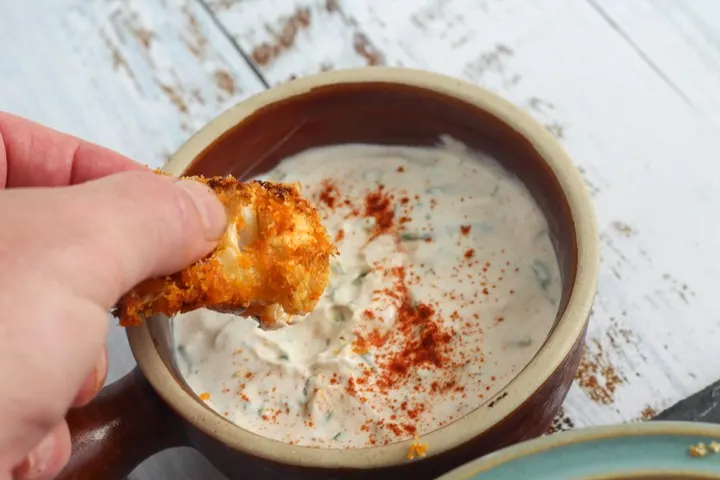 When I do get around to trying to make them in the air fryer I will leave the correct settings behind here, so no one burns their cauliflower!
I hope you enjoy trying this simple recipe. Let me know how you get on in the comments section below!
How to make Cauliflower Buffalo Wings