Meatballs in Air Fryer
We have recently acquired a Nuwave air fryer which is the most fantastic addition to our kitchen. It is great as a healthy alternative to deep-frying food, but also is a better way to cook certain foods. This recipe will show you how to make some delicious meatballs in your air fryer. Crispy on the outside and soft and tasty on the inside.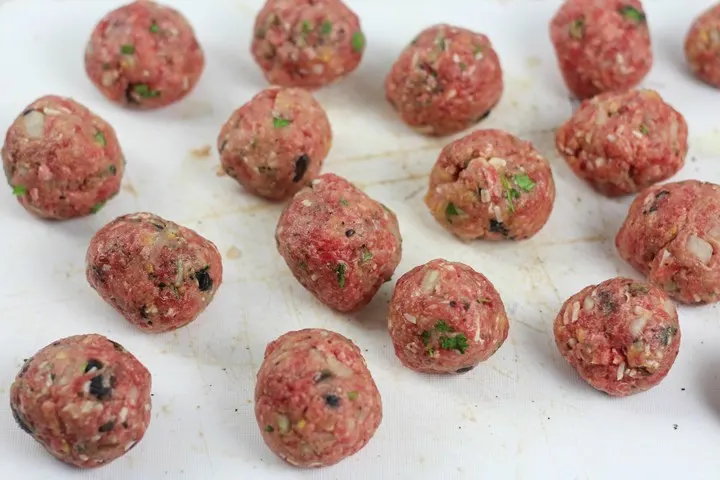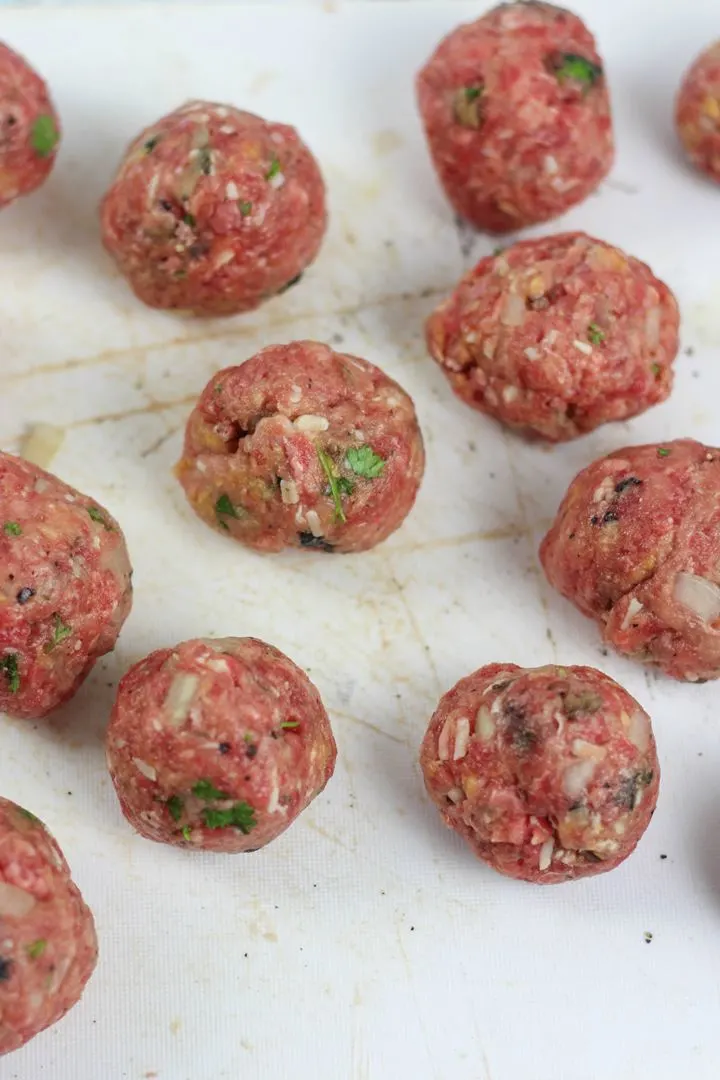 You can eat these meatballs any way you wish. Try eating with some sweet and sour dipping sauce as an appetizer pre-meal, or as a snack during a party or drinks.
Or even as a main meal in some Italian tomato gravy with some pasta.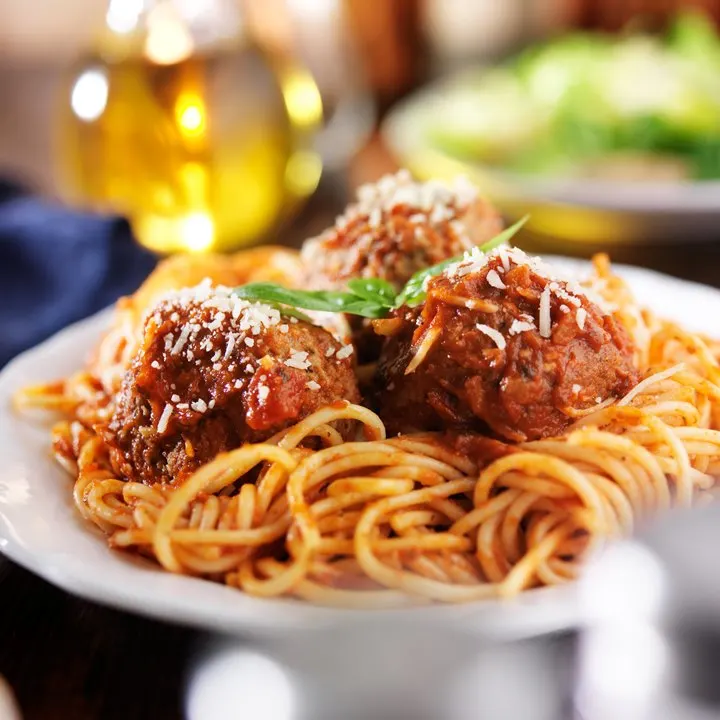 You can also eat them in a French baguette with some mustard as a meatball sub. The possibilities are endless.
Make upfront and freeze your meatballs
The great thing about this recipe is that you can prepare these air fryer meatballs beforehand and freeze them until you want to eat them. If the meat you use has been frozen before, you should cook them first before freezing them. This also makes the re-heat time shorter when you are ready to eat them.
But if you use fresh meat, you can freeze the uncooked meatballs and just cook them when you want to eat them.
If you do freeze them, make sure they are not touching each other in the freezer initially. Once they have frozen you can then put them together into an airtight container or plastic bag to store them for a longer period in the freezer.
How long to cook frozen meatballs in the air fryer?
Pre-cooked meatballs only take 10 minutes at 180C to cook from frozen when you want to eat them.
Cold Meatballs
Eating cooked meatballs cold can be a tasty and convenient option for a quick meal or snack. Cold meatballs can be enjoyed on their own as a protein-packed snack or added to a salad or sandwich for extra flavour and nutrition.
When storing leftover cooked meatballs in the refrigerator, it's important to ensure they are properly covered to prevent them from drying out or absorbing other odours. Preferably in an air-tight container. It's also recommended to consume them within 3-4 days to ensure freshness and food safety.
Overall, cooked meatballs when cold can be a delicious and satisfying option for a quick and easy meal or snack.
Meatballs no breadcrumbs
This recipe does use some Panko breadcrumbs, but if you wanted to make some gluten-free meatballs you could either use some gluten-free breadcrumbs (yes, they do exist!), or you could omit the Panko from this recipe.
As long as you properly squeeze the meatballs together when you are shaping them, they should hold together OK.
Ground Pork and Beef Meatballs
You will find, if you try some of my meatball recipes shown below, that most of them use a mixture of ground pork and ground beef. A 50/50 mix is fine (here I used a 60/40 as that just happened to be the size of the packaging that the meat came in).
I mix pork and beef because I think it just makes the meatball taste a lot better. Another great thing about making meatballs is that you can experiment with different ingredients. Try my classic cocktail meatball recipe and compare it to this one. Which one tastes better do you think?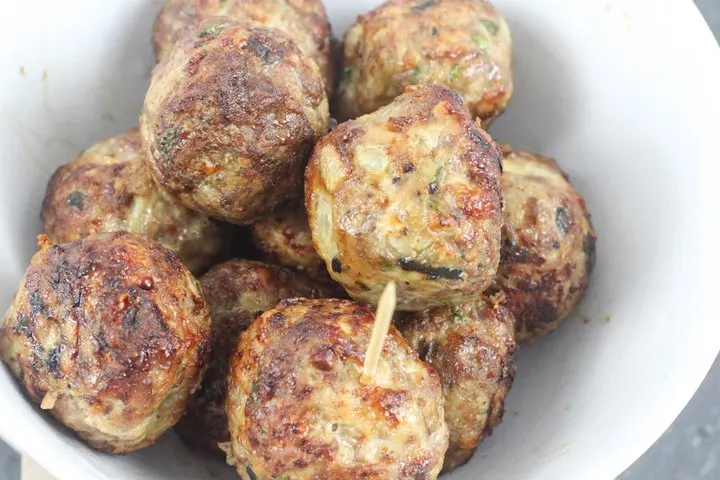 Make sure you cook the meatballs in a single layer in the fryer basket and do not forget to give them a shake half way through cooking!
I cooked these in a 3-quart Nuwave air fryer and it took me 3 batches to cook these quantities.
I hope you enjoy the taste of these meatballs as much as we do! Please let me know how you get on in the comments section below.
How to make air fryer meatballs
Some other air fryer recipes:
Here are some other meatball recipes that you may enjoy:
And a suitable dipping sauce for this one: