Avocado Ranch Salad Dressing
This super easy recipe, which can be put together in less than 5 minutes, will give you a delicious avocado lime ranch dressing that can be used on a salad, in a wrap or tacos, or even as a sharp dip for your Doritos.
Make it as a healthy snack on game day with a ranch dip and some Buffalo wings.
As a dip, I think it has a bit more tangy zest in the taste than a basic guacamole dip, thanks to the amount of lime juice. Because of that, this dressing or accompaniment will also liven up any wrap or taco you add it to, as a good alternative to guacamole.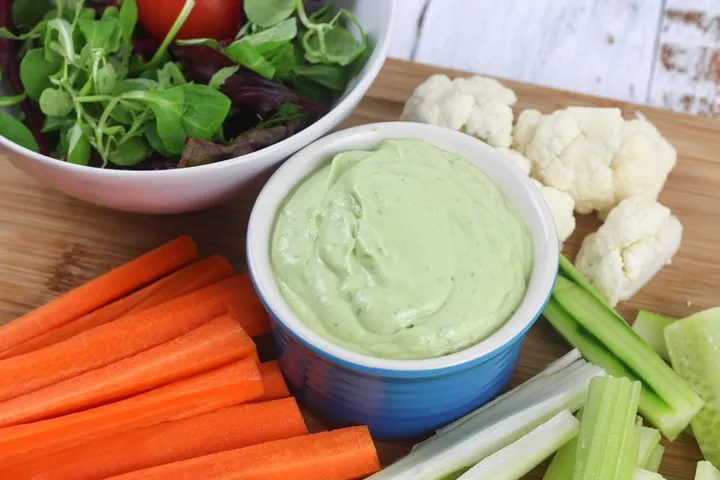 This homemade avocado lime ranch dressing is also a very versatile dip and is excellent for dipping raw vegetables, tortilla chips or chicken wings. I think I will even be trying it as an extra condiment the next time I make a burger. I am sure it would be a good extra in a chicken sandwich as well.
You can keep the dressing in the fridge in an air-tight container for several days – I suppose the lime juice somehow helps to keep the avocado from spoiling. All the ingredients for this recipe are simple ones that I obtained from our local Aldi.
This dressing or dip is a healthy addition to any meal, and sure tastes better than any store-bought dressing.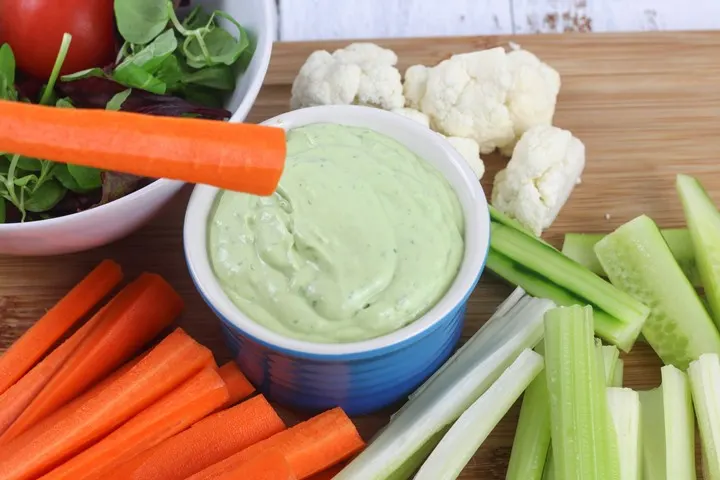 The Perfect Dressing Consistency
The consistency of the dressing can be altered by varying the amount of milk you add. Just add some more milk to make a dressing that you can drizzle onto your green salad. This salad dressing without oil makes a great healthy alternative to an oil-based Italian or French salad dressing.
I made this one a little thicker, using the quantities used in the recipe below, so that I could use it as a dip for the vegetables in the photos.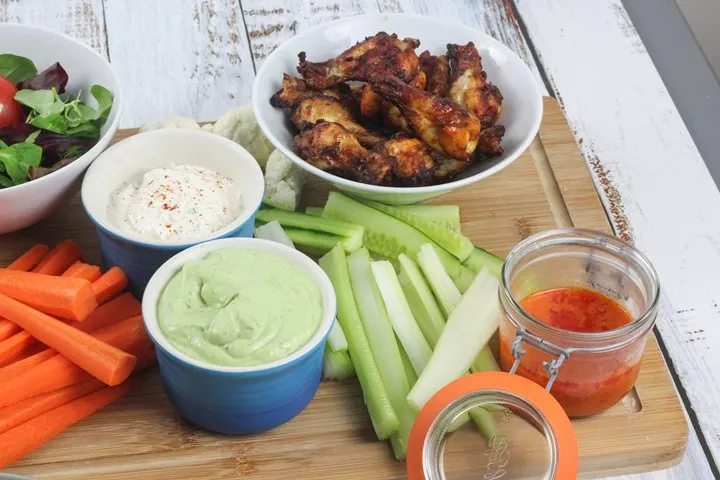 I hope you enjoy this recipe, please let me know how you get on in the comments section below!
How to make avocado lime ranch dressing